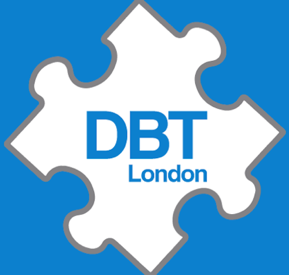 Leading mental health service provider, DBT London, announces the launch of a new Dialectical Behaviour Therapy program to teach dialectic behavioural therapy skills
Sequel to the successful launch of their Dialectical Behaviour Therapy on Monday evenings, DBT London has announced the launch of a new program that will be held on Tuesday evenings in Hendon, North London, from 6:30pm to 8:30pm. DBT London has been to carve a niche in the mental health industry with the use of DBT Therapy, popularly known as dialectical behavioural therapy, to treat suffering from Borderline Personality Disorder (BPD).
The mental health field has evolved over the years with services providers and other such stakeholders offering innovative solutions to address the diverse needs of patients across the globe. One of the major mental issues faced by millions of people worldwide is Borderline Personality Disorder, otherwise known as BPD. The condition does not only affect the patients, but also puts the lives of their loved ones at risk as it often leads to dangerous behaviour and self-harm. Studies have shown that 1.6% of people have BPD in any given year, making it imperative to find effective solutions to the disorder. While there are several borderline personality treatment options available, many of such options have not been able to meet the needs of patients and ultimately, their loved ones.
Dialectical Behaviour Therapy has been discovered to be an amazing borderline personality treatment, providing patients with the necessary tools to stabilise their mood, relieve the symptoms of the condition, and develop resources to manage mood more effectively.
The recent launch of a new Dialectical Behaviour Therapy program on Tuesday evenings is part of DBT London's goal of increasing the awareness about the therapy and ultimately creating a healthier and happier society. The mental health service provider has also announced that it hopes to launch additional DBT Skills Groups in the following months.
DBT London currently runs the DBT Skills Group Hendon, where Dialectical Behaviour Therapy Skills are taught on Mondays and Tuesdays from 18:30 to 20:30. Some skills taught by a team of professional DBT psychologists and DBT Psychotherapists include Emotional regulation, Mindfulness, Interpersonal Effectiveness and Distress Tolerance skills.
More information about the Dialectical Behaviour Therapy programs and other solutions offered by DBT London can be found on their website and Facebook.
About DBT London
DBT London is a leading provider of mental health service that focuses on using DBT, CBT & Psychodynamic Psychotherapy in North London to treat patients suffering from depression, anxiety and low mood.
Media Contact
Company Name: DBT London
Contact Person: Mr Jason Ward
Email: Send Email
Phone: 0800 0614225
Address:DBT London 65A Watford Way
City: London NW4 3AQ
Country: United Kingdom
Website: https://dbtlondon.com