BigglyBoo is a dedicated online store that offers a variety of baby socks in cute designs, made with super soft and skin friendly material. These socks are carefully designed to fit perfectly without being too tight or too loose. The founders of the brand realized the difficulty faced by one of their close friends while buying baby socks. They were going through random websites to find a nice pair of baby socks that not only looks cute but fits right and is skin friendly too. However, the socks they ordered were always either too tight or too loose. When the socks are too loose, they kept losing them and when they were too tight, it caused hyperpigmentation and irritation to the baby's feet.
To resolve all these problems, BigglyBoo was created which offers high quality and cute socks for babies that fit just right to the baby's feet. These socks have enough strength to fit babies of different age groups comfortably. "So, we're on a mission to not only provide moms and dads with the cutest socks but socks that stay on baby's feet and don't scar the baby! Our socks also represent the baby's personality and are very collectible", says the founder of BigglyBoo.
The designs of BigglyBoo socks are inspired by animals and some of the featured products include the Chubby Lion, Blue Panda, Curious Bear, Lazy Koala, Peach Puppy, and Clever Foxie among others. All the socks by BigglyBoo are Unisex and made with 95% cotton and 5% spandex for a soft and comfortable feel.
For a limited period of time, the website is also offering exciting discounts on many of its products. See all the products on BigglyBoo's official website.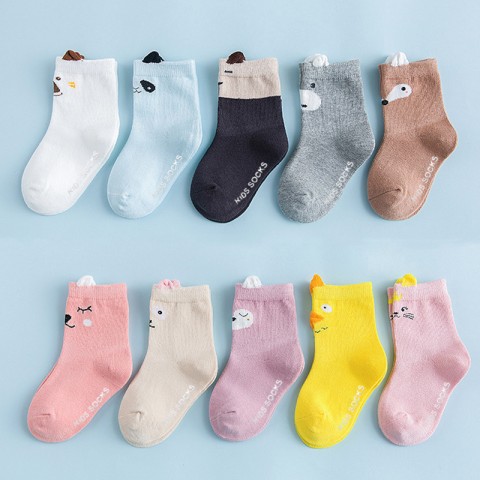 Media Contact
Company Name: BigglyBoo Baby Socks
Contact Person: Press Executive
Email: Send Email
Country: Canada
Website: www.bigglyboo.com