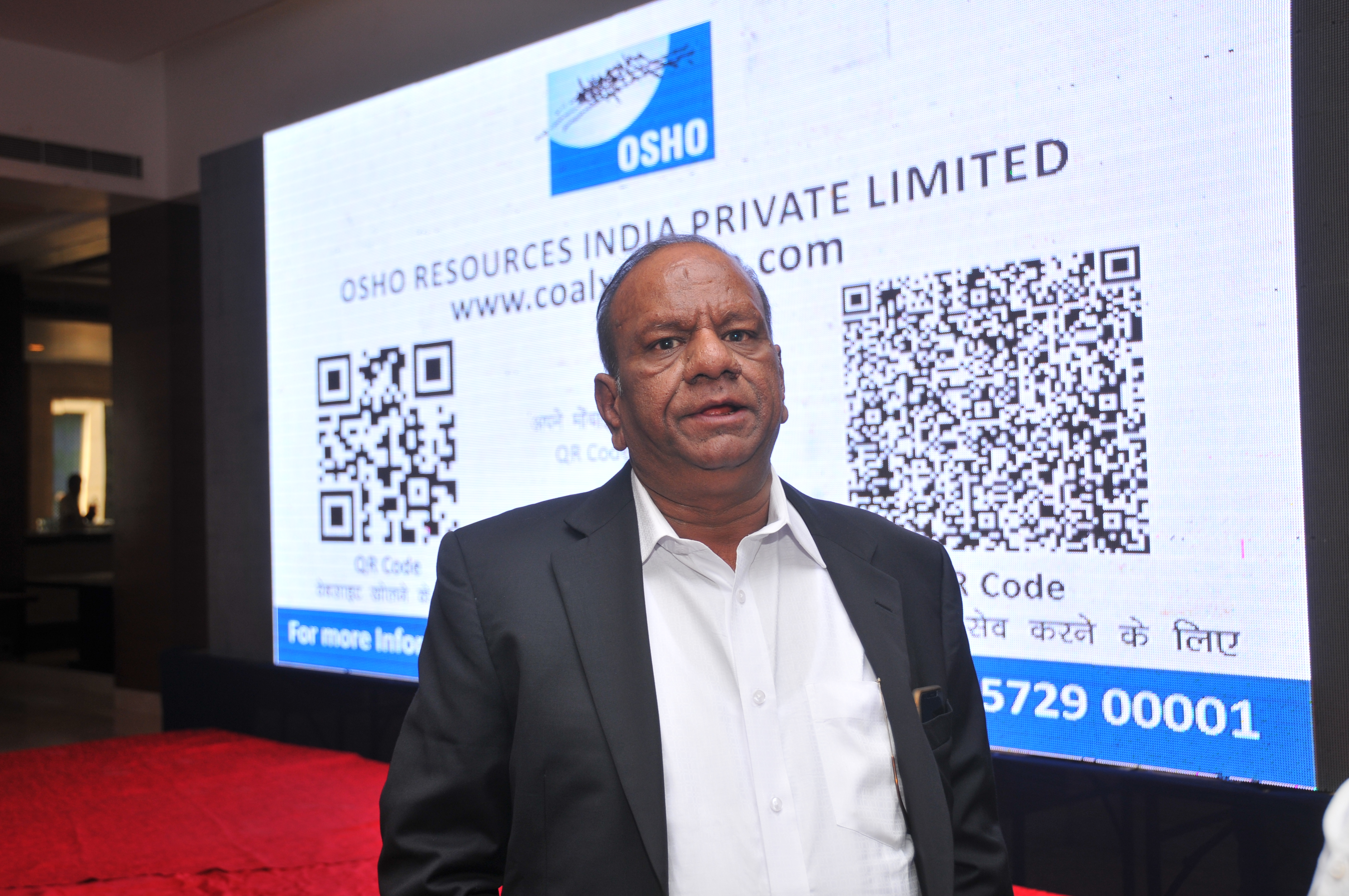 Mr. V.K. Aggarwal, Chairman of Osho Group, and pioneer of imported US coal in India, has launched the first-ever online portal coalxchange to facilitate online buying of thermal coal
Osho Energy Resources Pvt Ltd, Mumbai, the leading importers of US coal in India, has launched a revolutionary ecommerce platform, coalxchange, in Punjab in the first phase to facilitate online buying of thermal coal by steel rolling mills, brick kiln owners, thermal boiler industry, etc.
One of the leading importers of coal, Osho Resources India Pvt Ltd, of Mumbai launched its e-commerce platform, www.coalxchange.com, for coal users in the country.
This is the first-ever portal that provides easy access to small industrial users for the requirement of thermal coal, said Mr V.K. Agrawal, founder and Chairman of the Osho Group.
With four decades of experience, Mr. V.K.Agrawal founded the Osho Group in 2005 and has emerged as a leading developer of mineral resources and commodity projects.
This is a unique initiative in this industrial segment to reach out to industrial users of coal pan-India and provide them easy access to imported coal, Mr. Agrawal added.
In the first phase, we are launching this service in the northern region to cater to coal consumers viz, brick kilns, steel rolling mills, industrial boilers industry, dyeing mills, etc., and in the second phase would approach thermal power units, and captive power plants in cement, textile, paper, distilleries and other industries pan India, to avail of coalxchange ecommerce site, Agrawal added.
The web portal coalxchange shall not only make it convenient for small industrial units to order their requirements of imported coal and other coal products, at an affordable price, but would help them know the international trends, daily pricing, and purchasing option at competitive prices, informed Osho Group Director Capt Sanjay Goel.
Pankaj Nyati, General Manager Marketing added that very soon the coalxchange shall help customers track their shipments and plan their inventories and buying patterns accordingly.
The Business Strategist Jaspreet Singh Brarinformed that the consumer's feedback on this service had been very positive who wanted transparency in the manual system of buying imported coal.
Media Contact
Company Name: Osho Resources India Private Limited
Contact Person: Mr Jaspreet Singh
Email: Send Email
Phone: +91 (22) 4926 3410
Address:1101, 11th Floor, B – Wing, Peninsula Business Park, SB Marg, Lower Parel
City: Mumbai
State: Maharashtra
Country: India
Website: www.coalxchange.com