JAS Marine: The Boat and Yacht Manufacturing Company That Is Proving To Be The Best With Its Premium Quality Boat And Yachts Which Stands Out Among Their Contemporaries In The Industry.
UAE – 3rd July, 2019 – JAS Marine, a leading company that specializes in the building and design of different types of boats and yachts which are suitable for recreation and pleasure purposes enthusiastically announces the launching of its latest brand of innovation named 150 J SERIES JET BOAT. The boat which is built with impeccable craftsmanship and sky-high attention to details is designed to give people a remarkable cruise experience. 150 J SERIES JET BOAT has since been available for purchase and can be assessed through the company's website: www.jasmarine.ae
The company's decision to launch this new boat is borne out of its desire to address the needs of practically everyone from boat owners to buyers as well as fishing enthusiasts. 150 J Series Jet Boat breaks new ground with its design and incredible performance. The exterior and interior ideas, coupled with the desires of boat cruise enthusiast are incorporated in the design and crafting of the boat.
"We at JAS Marine build each of our Boats with impeccable craftsmanship, sky-high attention to details and all our Boats are hand-built one at a time, by some of finest craftsman and technicians", said the founder of the company Mohammed Alshaali while discussing the company's latest innovation. "We bring the same pride and craftsmanship to each of our products and we are proud of the quality of our productions", he added.
For more information about the 150 J SERIES JET BOAT, visit: www.jasmarine.ae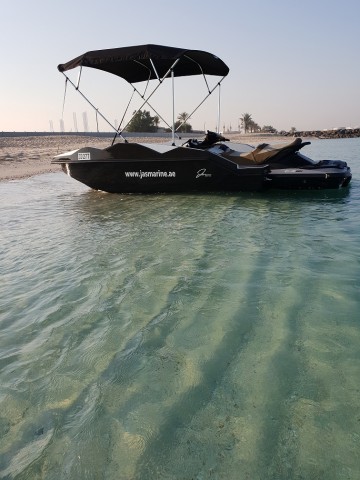 ABOUT JAS MARINE
JAS Marine is a boat manufacturing company that was founded by an entrepreneur with a rich heritage in Boating Industry named Mohammed Alshaali. The company headquarter is located in Ajman, United Arab Emirates. The company's aim is to create the ultimate experience for lovers of different kinds of water activities by building fiberglass motorboats ranging from 15-footer to 56-footer yacht.
The company has been able to carve a niche for itself in the field of watercraft helping clients to transform their wishes into reality and to delivering some of the most stunning Boat & Yacht with an incredible performance to offer clients a remarkable water cruise experience.
Media Contact
Company Name: JAS MARINE
Contact Person: Mohammed Alshaali
Email: Send Email
Phone: 0097167403262
Country: United Arab Emirates
Website: www.jasmarine.ae