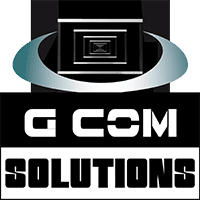 Power BI, Power Apps, and Flow are three of the most effective Microsoft based software environments for generating visual insights from a company's data. G Com Solutions has launched a new London training centre offering students easier access at affordable cost
London, United Kingdom – G Com Solutions Limited, a Peterborough (UK) based IT training firm, is proud to announce the launching of their new central London training centre. The location is at Tower Bridge Business Centre, 46-48 East Smithfield, close to Tower Hill and Fenchurch Street stations, which is quite easy to find.
From this location, they will be running comprehensive courses on Microsoft Power BI Training, PowerApps and Flow. Courses offered includes Power BI 1-Wk Intensive Course and Power Platform 1-Wk Intensive Course. Students can also enrol for the Staggering Fast-Track Courses and Power BI MCSA Certification Prep with better flexibility.
Anyone can enrol for these courses, to improve their skills and upgrade their software use capabilities. Organizations do send their staff to learn this software, while individuals and enthusiasts also come to advance their careers. Courses run from 9:30 am to 4:30 pm, with lunch and refreshment provided.
To book for a course or call for additional information, please visit https://gcomsolutions.co.uk.
"We specialize in week-long intensive courses that fully equip our students to use software tools confidently and effectively," said Grant Gamble, Director of training.
G Com Solutions' new training centre is created to make it easier for organizations and individuals to acquire new knowledge of Microsoft Power BI Training, Power Apps, and Flow. The atmosphere is cool, peaceful, and inviting, while the lecturers are IT experts who have been in the business for decades.
Students can pick any of the courses available on offer and enrol for the one week or five days program. These training courses are well-structured and organized so that each student is able to catch up with the class and complete practical assignments that generate realistic and useable visual data presentations.
At the end of the course, students will be able to use their newly acquired skills to help find insights into the data of their organization. Raw data can be connected and converted to charts and graphs, to make them more visual and easier to interpret. Also, the organization will be able to monitor their activities more closely and get quick answers to their problems, via a rich dashboard.
Product sales analysis, sales conversion report, and employee of the month narration are a few of the ways Microsoft Power BI Training is useful in placing organizations ahead of the competition.
For more information, please contact 0800 998 9248, [email protected], or visit https://gcomsolutions.co.uk.
Media Contact
Company Name: G Com Solutions Limited
Contact Person: Grant Gamble
Email: Send Email
Phone: 0800 998 9248
Country: United Kingdom
Website: https://gcomsolutions.co.uk