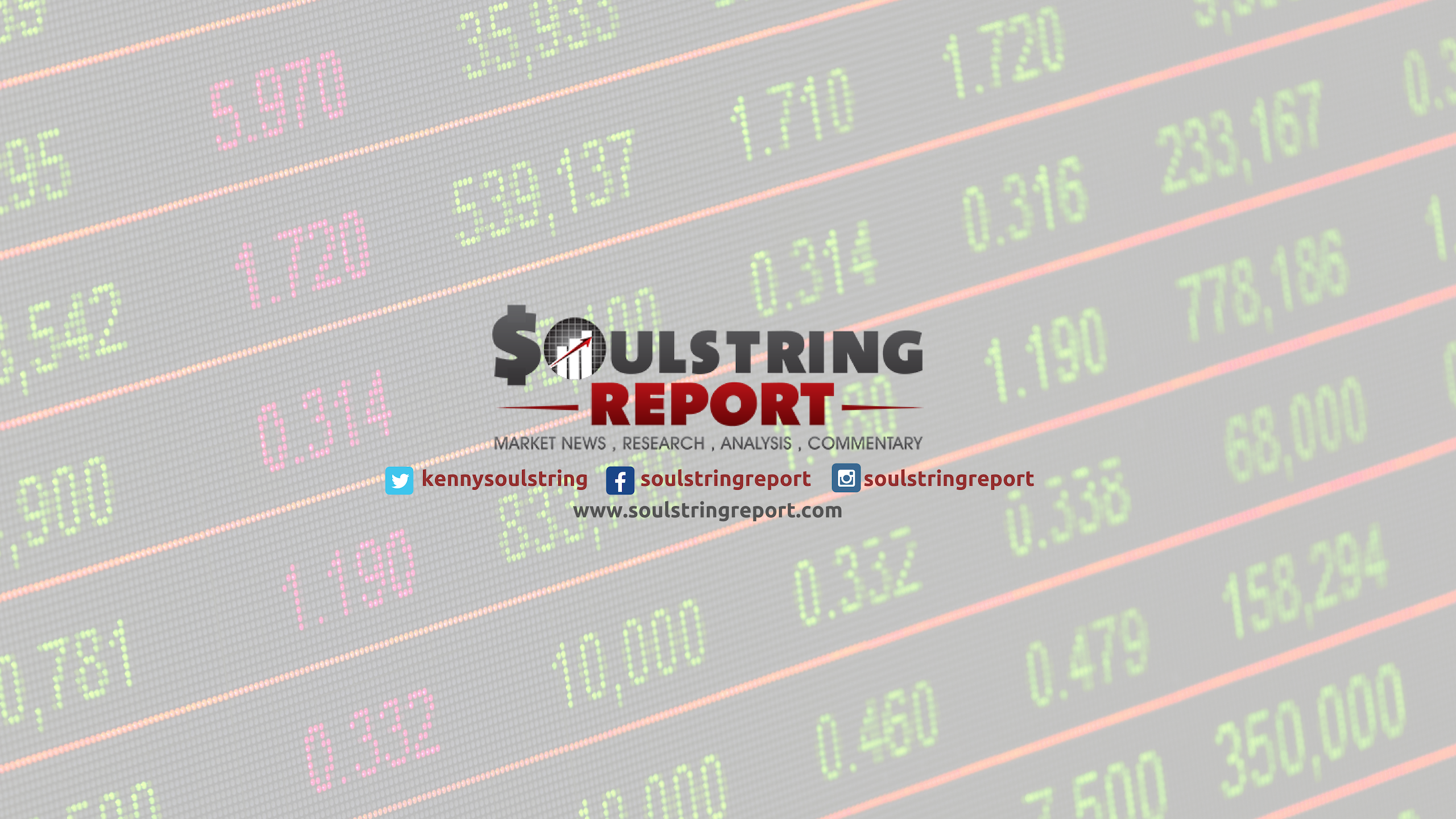 Aytu BioScience is holding on to its 125% YTD gains in a market that has been turbulent and sometimes unrelenting. However, with a potential near term catalyst on the horizon from the company's Natesto, Spermatogenesis Study, far higher valuations may be in store for this small-cap biotech.
Shares of Aytu BioScience (NasdaqCM: AYTU) have surged by more than 125% since the beginning of the year. However, while that increase is substantial, investors are positioning themselves for a potentially more significant move as the company gets closer to reporting the top-line data from its co-sponsored Spermatogenesis Study in the coming weeks. And, while the subject of that study, Natesto®, may be the primary driver of interest in the near-term, investors should not ignore the three other products that also contributed to the prior four quarters of record-setting revenue growth – Natesto®, Tuzistra® XR, ZolpiMist™, and MiOXSYS®.
Now, with AYTU closing the books for its fiscal fourth quarter, investors are focused on several factors that can sustain the company's revenue-generating momentum. First, investors are looking for a more significant contribution to revenues from both Tuzistra® XR and ZolpiMist™, with each taking advantage of product placements made earlier in the year. Second, MiOXSYS® had a breakout presentation demonstrating potentially market-changing results for its ability to measure oxidative stress levels in men at the recent ESHRE conference in Vienna. And, third, investors are eyeing two analyst upgrades with revised price targets for AYTU that call for anywhere between 100% – 500% gains from current share price levels.
Moreover, from an execution standpoint, AYTU has done a superb job at developing its drug pipeline beyond its flagship product, Natesto®, by delivering three additional FDA-approved drugs into the marketplace, as well as expanding its MiOXSYS® device to countries outside of the United States. Additionally, investors will also be leaning on optimistic commentary from the prior quarter's conference call that guided revenue higher in a year over year comparison. So, what's going to drive the revenues? Here's a snapshot.
Video Link: http://www.youtube.com/embed/SUQ1zh781p0
Natesto®, Tuzistra® XR, ZolpiMist™, and MiOXSYS®; "Big 4" Drives Growth
For the past four quarters, AYTU's impressive growth has been led by Natesto®, the company's nasally-administered testosterone therapy drug. However, Natesto® is expected to get some revenue-generating company this quarter. That expectation is based on the company's fiscal third-quarter conference call, when they announced that for the first time in its reporting history, AYTU recorded meaningful revenue contributions from Tuzistra® XR, ZolpiMist™, and MiOXSYS®. It was the first revenue contribution from Tuzistra® XR, which launched in January. Moreover, investors are anxious for an update from a potentially lucrative deal entered into with SUDA Pharmaceuticals, who was provided a licensing agreement to expand the ZolpiMist™ footprint outside of the United States market. Investor confidence in that deal increased after SUDA quickly announced that they had already taken steps to finalize several sub-license agreements. They further announced that they were negotiating new contracts to expand the market presence of ZolpiMist™ into Europe, Asia, Australia, and Latin America.
Also expected to play a more significant role in the revenue mix is the MiOXSYS® device – a novel, rapid semen analysis system that has the potential to become a standard of care for the diagnosis and management of male infertility caused by oxidative stress.
Currently, MiOXSYS® is commercialized outside of the US where it is a CE Marked, Health Canada cleared, Australian TGA approved, and a Mexican COFEPRAS approved product. Additionally, to accelerate placement in the US market, AYTU noted that they are planning U.S.-based clinical trials in pursuit of 510k de novo medical device clearance by the FDA.

Natesto® Leads Growth, Makes Highest Ever Revenue Contribution
As AYTU's flagship product, Natesto® has been the primary contributor of revenue growth for AYTU, leading the company to its fourth consecutive quarter of record-breaking revenue growth.
Natesto® is a novel, FDA-approved testosterone replacement therapy (TRT) indicated for the treatment of hypogonadism in men and is the only nasal formulation of testosterone that is administered via a proprietary nasal gel to enable a simple, discreet application of testosterone into the nostrils. A significant benefit of the method of dosing is that by applying Natesto® to the nasal mucosa, and not to the user's skin, there is little to no risk of inadvertent transference to others. That advantage is one of the primary reasons that Natesto® is the only TRT that does not have a black box warning associated with this potential for transference. But, there's more benefit than just safety.
Notable other factors are pushing Natesto®'s growing popularity. A significant advantage, according to users, is that Natesto® is a convenient form of testosterone that does not require an application to large areas of the body (arms, shoulders, upper torso), which is the norm for competing market-leading topically applied solutions like AndroGel®, Axiron ®, and Fortesta®. Moreover, Natesto® is easier to dose, with patients usually prescribed to take two-to-three doses a day in the nostrils, making the drug a preferred option for men with hypogonadism who have active lifestyles, travel frequently and value having a discreet way to treat their hypogonadism. But, in addition to the safety, proven performance, and convenience profile, a more significant scenario is brewing for Natesto® that has the potential to cause a paradigm shift in how men with low-T get treated.
To that end, pending results from the Spermatogenesis Study may open the doors to a market opportunity that can be exclusive to AYTU. And, according to a Ladenburg Thalmann analyst, if already known results get confirmed, Natesto® may be in a privileged position to serve a more than $350 million market targeted toward the more than two million men who need the benefits of testosterone but want to maintain their fertility. The results thus far are compelling.
Natesto® demonstrates Potential Market Changing Results In Spermatogenesis Study
Analysts and investors are all watching the developments in the investigator-initiated Spermatogenesis Study, with expected results this summer having the potential to change how men with Low-T get treated. The University of Miami's Department of Urology led study is investigating the impact of Natesto® on sperm production. From the data already published, the phase 4 prospective study enrolled 56 men aged between 18 and 55 years who had low levels of testosterone (baseline mean, 233.97 ng/dL), with the median age at 37 years old. Notably, the study is targeting a specific market opportunity by evaluating mostly younger men that have one or two hypogonadal complaints, with the typical issues they face being lack of energy, fatigue, and some level of erectile dysfunction and low libido.
And, from that study, it's the trial endpoint that can induce a significant catalyst for Natesto. In fact, if the goal is met, sales can increase exponentially by showing the product to be the only FDA-approved TRT drug on the market able to deliver the benefits of testosterone and at the same time preserve fertility. Hence, if final data confirm what's already published, Natesto® may ultimately be positioned to target and treat an exclusive market of more than two million men. And, in doing so, deliver upwards of $350 million in additional revenue beyond the drug's existing target market.
In a note of confidence, the lead investigator of the Spermatogenesis Study, Ranjith Ramasamy, MD, said that he believes that if the final data confirm what is already published from the trial, "Natesto® can cause a paradigm shift in how men who need testosterone get treated."
His optimism has weighed on analysts at Northland Capital and Ladenburg Thalmann, with each placing 12-month price targets for AYTU stock at between $4.00 and $10.00 per share, respectively. Further, the most recent update by Ladenburg indicates that if the interim Natesto® results from the study are confirmed, the current target price may need adjustment.
The next product to look at is Tuzistra® XR.
Tuzistra® XR To Take On Upcoming Cold And Cough Season
Tuzistra® XR made its revenue debut during AYTU's third quarter of the fiscal year 2019. The drug comes with a strong pedigree, with physicians writing more than 40,000 prescriptions for Tuzistra® XR in 2017. Like its other pipeline drugs, Tuzistra® XR also has unique properties, being the only 12-hour codeine-based antitussive on the market. It's profile as a chlorpheniramine, a histamine-1 receptor antagonist, positions the drug ideally to provide relief of cough and throat symptoms associated with upper respiratory allergies or a common cold in adults aged 18 years and older. Additionally, Tuzistra® XR is protected by two Orange Book-listed patents extending to 2031 and multiple pending patents. Moreover, as a Class III drug, Tuzistra® XR may be ideally positioned to attract new prescriber attention as the strict oversight and regulations being imposed on Class ll codeine and hydrocodone-based drugs may limit the use of competitive products.
That distinction may play an important factor in near-term growth for the drug. And, with Tuzistra® being a Schedule III versus being a Schedule II drug, it will likely escape much of the regulatory hurdles in the category, as the pressure to curb opiate abuse in the United States gains momentum with the DEA actively monitoring prescription abuse of controlled substances, specifically opioid-based products. Another benefit for Tuzistra® XR lay in the fact that its primary competitors, inclusive of the long-time market leader, Tussionex®, is classified as a Schedule II drug by the DEA, which by default can ultimately position Tuzistra® XR as the go-to codeine-based antitussive for prescribing physicians.
What may also provide a competitive advantage, and as a means to escape regulatory pressure, is that while Tuzistra® does contain codeine, its extended-release polistirex formulation and resulting lower daily dosage allows Tuzistra® XR to be classified as a Schedule III drug. And, that's important. However, not only is there a safety element to be considered when prescribing Tuzistra®, but there is also a practical component whereby physicians can more easily write a Schedule III drug like Tuzistra® compared to a Schedule II drug, like Tussionex or generic Promethazine, both of which are long-time hydrocodone-based market leaders.
And, as a potential market leader, the rewards can be substantial. According to a report by MediMedia, the US cough and cold prescription market are worth more than $3 billion at current brand pricing, with 30-35 million prescriptions written annually. Moreover, by being the only 12-hour codeine-based antitussive on the market, coupled with its drug classification, Tuzistra® may ultimately show superiority over competing products that are limited by short-acting formulations that require dosing 4-6 times a day.
Overall, the inclusion of Tuzistra® XR to the revenue mix may become a substantial contributor to the bottom line in the coming quarters. The inherent benefits from both a formulation and regulatory standpoint may ultimately position the drug as a leading choice for prescribing physicians. And, with a $5 million investment from Armistice Capital to expedite market penetration of the drug, the next season's revenue contribution from Tuzistra® XR may be a number to watch.
The next drug to update is ZolpiMist™.
SUDA Pharmaceuticals Takes ZolpiMist™ To The Global Stage
Big news came earlier in the year for Aytu's, ZolpiMist™, a potential best-in-class oral-spray delivery of zolpidem tartrate, the active ingredient used in market leader Ambien. In an announcement that is expected to ignite global growth, AYTU announced a deal in March that assigned SUDA Pharmaceuticals the exclusive sub-licensing rights for markets outside of the United States and Canada.
That agreement allows SUDA to lead commercial development and sub-licensing efforts in major territories outside the United States and Canada, including Europe, Asia, Australia, and Latin America. For AYTU, the benefits can come quickly, with the terms of the global licensing agreement calling for SUDA to pay AYTU a portion of each sale upfront, pay a negotiated licensing payment, and receive additional milestone payments from sub-licensees. AYTU will also receive ongoing royalty payments on sales generated by SUDA's sub-licensees once ZolpiMist™ is launched in their respective territories.
The combined marketing and sales initiatives by both AYTU and SUDA are working to capitalize on a global sleep-aid market that is expected to grow by roughly 7% per year. In the US, companies like Merck (NYSE: MRK) have found a lucrative market for its drug Belsomra®, which has been able to generate upwards of 600,000 prescriptions annually in the United States market. However, despite the demand for drugs like Belsomra®, research is showing that the insomnia market remains largely unsatisfied. And, that's what ZolpiMist™ is looking to exploit.
In comparison studies, ZolpiMist™ is proving itself to be a potential best-in-class alternative to other marketed sleep-aid drugs because of its fast-acting, oral-spray delivery of zolpidem tartrate, the active ingredient used in market leader Ambien. Moreover, because ZolpiMist™ is an easy to use oral-spray that eliminates pill swallowing, and also has faster onset relief, the drug may be able to earn a sizable share of a market that has more than 30-million zolpidem prescriptions written each year in the US market alone.
Furthermore, despite the brand name recognition and success of Sanofi's (NasdaqGS: SNY) Ambien, critics of the drug argue that the drug can be slow-acting and sometimes hard to swallow for some patients. ZolpiMist™, in contrast, metabolizes quickly through the oral mucosa when delivered by oral-spray dosing and is proven to provide a much faster onset of sleep against competitive products.
Those advantages can bode well forZolpiMist™ as it targets a global sleep aid market that is estimated to generate approximately $50 billion in annual revenue. Thus, while noting that the US market is roughly a $2 billion opportunity for sleep-aid sales, the strategy to allow SUDA to expedite global growth for ZolpiMist™ can provide a second near-term catalyst of growth for AYTU as well as securing the drugs place as a significant revenue-generating product for the company.
It's also important to note that even if AYTU were successful in earning only 1%-2% of the roughly $50 billion global markets, they would enjoy revenues of more than $500 million.
The fourth product, MiOXSYS®, also got hot this summer.
MiOXSYS® Expands Into Australian, Chinese And UK Markets
MiOXSYS®, AYTU's seminal oxidative stress test for the assessment of male infertility is a big winner this summer for AYTU. During the past three months, several updates on the device offered convincing evidence that MiOXSYS® can become the tool of choice when trying to measure male infertility related to oxidative stress. In June, AYTU presented a showcase of clinical study results at the ESHRE conference in Vienna that demonstrated the predictive power of oxidation-reduction potential (ORP), a diagnostic output of the MiOXSYS® System, in determining fertilization outcomes following artificial insemination procedures. The results presented are a first-ever finding and push MiOXSYS® further up the ladder to achieve its status as the best-in-class device to measure male infertility associated with levels of oxidative stress.
And, in addition to MiOXSYS® having a breakout showing at ESHRE, AYTU also announced the device's expansion into the Australian, China, and UK markets, a move that can substantially increase the revenue contributions going forward.
Combined, the three new markets for the device can offer substantial opportunities to AYTU. In Australia, for instance, MiOXSYS® can serve as an effective and reliable device to measure the one in six couples that suffer from infertility, where an estimated 50% of the cases get attributed to male factor infertility and where approximately one in seven couples struggle to conceive. And, in all countries, the cost to combat the infertility is expensive, with most couples paying for some or all their infertility medical care, and with one in ten spending between $6,000 – $35,000 for infertility treatments. Statistics indicate that among those couples unable to conceive, the inability to create a pregnancy is partially or wholly attributable to male factor infertility in approximately 50% of cases.
Management has indicated that their goal is to place an estimated 200 MiOXSYS® systems worldwide by the end of 2020. Currently, 141 systems are in use, with most of them set by AYTU's distribution partners. From a financial contribution perspective, management expects that each placement may generate income of approximately $20,000 per year each upon maturity, totaling an estimated revenue run rate of more than $4 million in annual sales. But, with the breaking news at ESHRE, those placements may get a boost.
Aytu Shares Hold 125% YTD Gains; More Growth Expected
Despite the shares in AYTU stock already higher by roughly 125% YTD*, the pipeline performance indicates that there may be more gains to come in the coming quarters. Even after absorbing price consolidations and normal fluctuations in the market, AYTU is holding its own very well, and the company's pipeline is ideally positioned for growth, with each product riding a wave of positive updates that set the stage for a significant fiscal year 2020.
As of today, the interest in AYTU stock may indeed get attributed to the expectations for positive data from the Natesto® Spermatogenesis Study. However, the news from Tuzistra® XR, ZolpiMist™, and now MiOXSYS®, set the stage for considerably higher levels of growth than initially expected. And, as noted above, analysts have been on the case as well, with both Ladenburg Thalmann and Northland Capital each offering 12-month price targets of at least 100% – 500% higher from current levels.
The bottom line is simple. Combined, AYTU has multiple shots on goal with already approved drugs and devices that each have multi-billion dollar market opportunities. And, at current levels, the stock is not only undervalued based on peer multiples, but the market is almost entirely ignoring the company's strong balance sheet, and its potential near-term catalysts. Thus, from a sum of the parts perspective, AYTU may be ripe for consideration, and with a potential catalyst expected in the coming weeks, quick attention may be warranted.
* share prices YTD return calculated from January 2, 2019 -July 16, 2019
Media Contact
Company Name: Perceptive Advisors
Contact Person: Kenny Soulstring
Email: Send Email
Phone: 305-766-3421
City: Miami Beach
State: Florida
Country: United States
Website: https://www.soulstringreport.com/