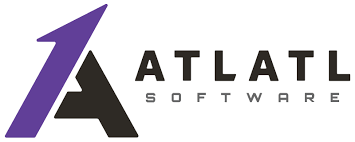 Responding to customers faster is key to success and profitability according to Atlatl Software's Director of Sales Zac Cooper. B2B (Business to Business) manufacturers are learning the importance of personalized online experiences to compete in a digital economy. Quote requests are the first step in the customer's buying journey and with the changing landscape of the experience economy that first interaction has to be simple.
Manufacturers need to invest in automated solutions for their customers to deliver downstream efficiencies to benefit sales and marketing. eCommerce and sales automation tools like CRMs are not always the right tool for complex sales process. e-Commerce can digitize transactional, commodity sales, and CRMs can help track purchases and customer history. But for manufacturers of complex, engineered solutions there is a gap in customer-facing tools.
Product configurators allow customers to interact with products in real-time and provide a personalized experience. This enables revenue gains and cost efficiencies for customers, sales, and marketing teams.
CPQ and visual configuration, like Atlatl Software, can guide the buyer through the complexities of product designs. Price optimization can automate accurate costs in real-time with pricing rules specific to buyers, resellers, and partners. Quotes and proposals can generate bill of materials and approval drawings for customer and sales confidence. These technologies can interface with commerce sites and CRMs to create a best of breed environment.
To read more, go to: http://bit.ly/2ZY76bK
About ATLATL Software:
ATLATL (www.atlatlsoftware.com) delivers speed and accuracy to power a more productive sales experience. We are able to do this by leveraging the benefits of 3D visual product configuration and step-guided workflows to streamline the sales process and drive efficiency. To ensure order accuracy and empower users, we work closely with our customers to understand their business, product, and engineering rules. Building these into our tool, our customers are able to work faster and more independently than before to improve their productivity.
The result is increased sales, higher win rates, and a better customer experience when partnering with ATLATL. Follow Atlatl Software on Twitter @Atlatlsoftware
Media Contact
Company Name: ATLATL Software
Contact Person: Chris Beaudin
Email: Send Email
Phone: (540) 335-1801
Address:658 King St
City: Charleston
State: SC
Country: United States
Website: www.atlatlsoftware.com