Leading provider of security camera systems, Fusek Security Systems, secures contracts to put over 150 new License Plate cameras in neighborhoods across California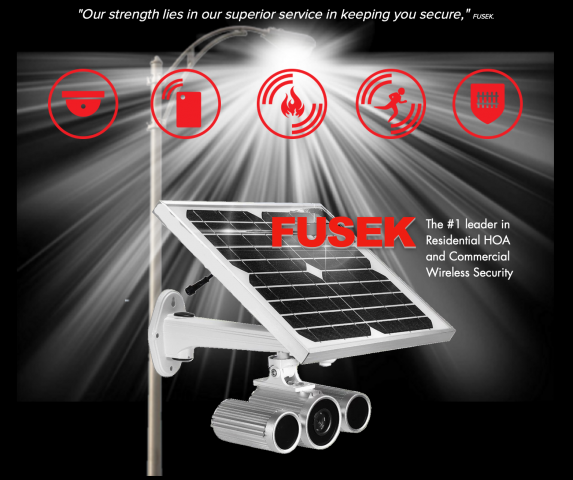 Fusek Security Systems has over the years grown to become one of the most sought-after security solutions providers in the Southern California region. The company recently secured contracts in Tustin, Ca., Corona, Ca. Long Beach, Ca., to install more than 150 of its new Fusek License Plate cameras in a bid to protect residents of the areas and their properties.

California is a large and diverse state with millions of people coming into the state by the second, as people look to leverage the immense benefits of being a resident of The Golden State. The increasing population of California might be a factor for the relatively high crime rate in the state, which is currently slightly higher than the national rate. Unfortunately, Southern California is one of the worst hit areas, with increases in the levels of property crime characterizing crime trends for the Southern California region as a whole. Consequently, it has become imperative for residents of Southern California cities to have the best possible security solutions on ground to ensure maximum security, which underlines Fusek Security Systems' position.
The company provides security camera systems for commercial, industrial and residential applications with more than 10 years field experience in some of the most challenging environments around. The company's License Plate cameras allow for easy reading of license plates from up to 100 ft away, regardless of the time of the day. This will make it easy to curb crimes by promptly clamping down on criminals and ensuring their quick prosecution, particularly as strong evidences are made available as fast as possible.
If the claim that "neighborhoods with FUSEK see a 30-50% reduction in crime," residents of these cities can again breathe a sigh of relief for a better and safer community.
More information about FUSEK and the innovative technology-driven security solutions offered can be found on their website as well as Instagram.
About FUSEK
FUSEK is a first class company that focuses on providing tailored security solutions to homes, businesses and public sector organizations throughout Southern California. With a team that has a combined experience of more than 20 years, the company offers reliable, efficient, state-of-the-art, and cost effective solutions HOA's , Businesses, and individuals.
Media Contact
Company Name: Fusek Security Systems
Contact Person: Support
Email: Send Email
Country: United States
Website: https://www.fusek.com/