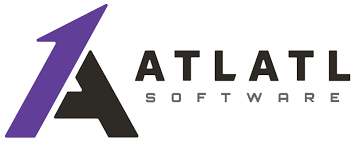 Zac Cooper, Director of Sales at Atlatl Software, recently discussed how the material handling industry has struggled with lengthy engineer-driven quoting processes creating time constraints and slow response times from sales to customers. This is a common pain seen throughout the industry. Cooper shared that there is a way to accelerate the quoting process through sales enablement technology.
Visualization technology is already here. The B2B (Business to Business) buying habits can configure anything from furniture to home fixtures to cars. Research says that as much as 95% of B2B buyers consider the commerce experience as a critical factor when selecting a product. Fifty-four percent felt more confident in their purchases. Manufacturers will spend $2.4 billion on new B2B commerce platforms in the next four years.
The power of Atlatl's Visual Configuration CPQ gives a best in class opportunity to capitalize on these macro changes. Atlatl Visual enables sales teams and customer dealer teams to leverage visual configuration at the office, at the job site, and with the end buyer customers shoulder to shoulder with real-time pricing and quote generation. Visual configuration offers incremental time savings for client's internal teams, better customer experiences for the buyer and accelerated sales cycles with higher conversion rates.
To read more, go to: http://bit.ly/2IZ6wow
About ATLATL Software:
ATLATL (www.atlatlsoftware.com) delivers speed and accuracy to power a more productive sales experience. We are able to do this by leveraging the benefits of 3D visual product configuration and step-guided workflows to streamline the sales process and drive efficiency. To ensure order accuracy and empower users, we work closely with our customers to understand their business, product, and engineering rules. Building these into our tool, our customers are able to work faster and more independently than before to improve their productivity.
The result is increased sales, higher win rates, and a better customer experience when partnering with ATLATL. Follow Atlatl Software on Twitter @Atlatlsoftware
Media Contact
Company Name: ATLATL Software
Contact Person: Chris Beaudin
Email: Send Email
Phone: (540) 335-1801
Address:658 King St
City: Charleston
State: SC
Country: United States
Website: www.atlatlsoftware.com