Upon realizing the literacy problem in his home country of Nigeria, Sunday Bawa with the support of Iyanu creates a gaming platform that encourages users to play-to-win in order to reduce problems with reading and writing"
"Literacy is the key to addressing Africa's woes" — Peter Easton
Upon reveling in Easton's work, amongst other sustainable development chief operators, young entrepreneur Sunday Bawa decided to create a new mobile application to solve reading and writing problems in Africa — uniquely named, BookTime Africa.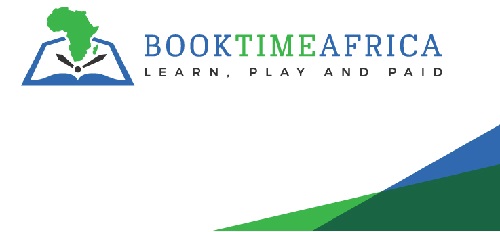 BookTime Africa is a platform for gaming and education, facilitating young folks to get intellectually and monetarily motivated towards self-improvement. As gaming is one of the biggest leisure activities in Africa, Sunday thought this as the best way of curbing this societal problem.
The application is focused on helping African youth make sure that they have the best chance of succeeding in life. Years and years of lack-of-education and social problems has caused the continent to fall in literacy standards as opposed to other booming ecosystems.
Users who download the application will get not only the best education and facilities but also have the ability to earn real-time money. This is made possible with the help of the system of presenting the questions with a monetary reward in the form of points for correctly answering every single item. The players can, for instance, earn a total value of $200 upon scoring a thousand marks by themselves. Every correct question results in the awarding of 5 points, which translates to a single dollar.
Video Link: http://www.booktimeafrica.com/video/BookTimeAfricaVideo.mp4
Moreover, BookTime Africa also matches players in Circles, through the help of a leaderboard, which showcases everyone's scores, unlocks achievements and may even help in syncing the progress with other devices.
Moreover, the app interface is also quite simple and easy to understand and operate, resulting in nothing but an immediate sense of familiarity brought by the first time exploring the app.
With the help of Iyanu (a company aimed at helping Africans create technology in both Africa and abroad), BookTime Africa has a new creative proposition towards all authors and movie makers with regard to any of their intellectual property.
For any authors looking to engage in the application, these people only need to provide BookTime with 300 questions in either multi-choice, theoretical or image-based formats, and they shall be getting their own sub-category with the author's name and movie credits in exchange of a token fee.
You can take a look at the official website here at http://www.booktimeafrica.com/, as well as download for your own self through the app's availability at Google Play Store through https://play.google.com/store/apps/details?id=com.booktimeafrica.quiz
Media Contact
Company Name: Iyanu LLC
Contact Person: Madison Campbell
Email: [email protected]
Phone: (+1) 412-512-7666
Address:54 W 40th Street
City: New York
State: NY 10018
Country: United States
Website: www.iyanu.io