The conglomeration of multi-generations – baby boomers, generation X, Y (or millennials) and Z – into the 21st century has ignited interest in health-conscious living. With innovation and health as Leberry's vision, the bakery targets the gluten-sensitive market and the 3rd wave specialty coffee drinkers. The cups per day coffee drinkers contribute $34 billion a year spend to the coffee industry.
Lêberry Bakery was established in 2018 to introduce America a "sweet" vision to healthy living that is delectable and artistic! For the health-conscious Americans who eat with your mouths and eyes, this is the bakery for you. Using high-quality ingredients originating directly from plants cultivated with no to minimal chemicals, Lêberry makes fresh daily donuts, pastries, cookies, and cupcakes that are loved by vegans and gluten-sensitive consumers of all ages. Customers are awed by our vegan donuts that taste like high-end, non-vegan donuts, and buttery vegan cupcakes made without any butter.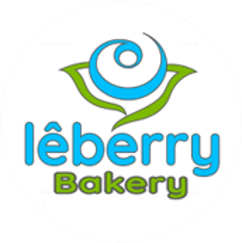 Lêberry's logo depicts a donut, croissant or danish emerging from a plant source. The colors of green and blue reflect plants and water, with water as the source of all life. The owner of Lêberry's flagship store in Pasadena implemented "magnetized" water to enhance the taste of the products via its "softening" effect. Applying her health science doctoral and clinical research master degrees, Professor Jennifer Le supports with the theory of magnetized water and hypothesizes that "sweets and organic coffee prepared with magnetized water may be better incorporated through its enhanced solubility with individual ingredients." Professor Jennifer Le personally tastes the difference in both the organic coffee and vegan & gluten-free donuts when the bakery shifted to using magnetized water⎯soft and smooth texture without any aftertaste and sweets that lasts for days now without any alteration in taste! The process to generate magnetized water eliminates the use of chemicals in water, which aligns with her vision for specializing in health and sweets for a health-conscious lifestyle. More unequivocal research is needed to investigate the effects of magnetized water on human health, preliminary data shows improvement in the water quality resulting from the change in solubility and pH.
Lêberry's operation is directed by partner Raynard Ivan Ledford III, former CEO/owner-operator of Prime Restaurant Groups that supported franchises like Fatburger, Subway, Papa Johns and Popeyes (to name a few). With his extensive experience in the hospitality industry for over 30 years and well-sought after for his business acumen, Mr. Ledford is leading the charge to build and expand the Lêberry brand nationwide. He envisions serving the health-conscious community with delicious sweets coupled with exceptional customer service. As evidence for his "amazing service," "Ray" is the most popular review highlight for the company's Yelp page. Ray stated "the excitement of eating our delicious donuts by a gluten-sensitive customer who hasn't eaten any for over 10 years make our company's vision invaluable!"
Media Contact
Company Name: Millennial News Feed
Contact Person: Korey Andersen
Email: Send Email
Country: United States
Website: http://www.leberrybakery.com