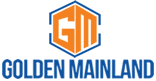 Rubicon's Richard Gorab pays a working visit to Ghana to explore investment opportunities.
Accra, Ghana – Jul 9, 2019 – Canadian entrepreneur, Richard Gorab, in the company of Chris Voutsinas, Chairman of Infrastructure Ontario, arrived in Ghana on the 10th of May, 2019 on a one-week working visit.
Mr. Gorab, a principal shareholder at Rubicon Inc., a private equity investment firm headquartered in the United Arab Emirates with Private Equity investments in diversified portfolios across major industries including Education, Finance, Medical, and Hospitality. He has a vast experience working and investing globally in North America, Europe, the Middle East, and Africa.
On their visit, the team interacted with various stakeholders in Ghana's real estate market; property developers and mortgage lenders among others. They left with a genuine interest in the Ghanaian economy and share prospects of forging mutually beneficial relationships here in Ghana in the coming years.
In a media engagement during their visit, Mr. Voutsinas asserted that there was a real need for residential developments in Ghana. According to him "…on the real estate side, based on my early observations here, I think there's a real need for residential development…" Having a combined experience worth of over 3 decades in private equity investments between them, Mr. Gorab and Mr. Voutsinas did share positive outlook for the Ghanaian Real Estate market—hinting at the involvement of more private sector players in the industry.
Mr. Gorab on the other hand, shared his thoughts on the attractiveness of the Ghanaian economy stating that the country's growth rate and macro-economic indicators including legal and governance framework, which are the backbone for building a resilient economy, remain resolute.
As an entrepreneur with vast experience in the global financial space, Mr. Gorab advised the government to invest in entrepreneurs and also pay more attention to those in the informal sector. According to him, entrepreneurs mostly serve as the backbone of the economy because they tend to reduce unemployment, which in turn leads to a reduction in poverty. He noted that entrepreneurship in the informal sector couldn't be discounted because they are not directly affected when recessions occur.
With this, He advised upcoming entrepreneurs who do not have a particular agenda to focus on the areas of the economy, which is booming like the oil and mining industry in Ghana.
About Golden Mainland Ghana Limited
Golden Mainland Ghana Limited was established in 2013 as a Ghanaian company, based in Accra. The company is an expert in Civil, Structural and Hydraulic Engineering, Grid Electrification, Agricultural Infrastructure Engineering, and General Construction works. The company places equity investment in promising businesses across West African countries. Apart from Ghana, Golden Mainland also has a presence in Niger, Congo and Congo Brazzaville. In Ghana, the company has engaged in some key projects including the construction of the Sofoline Interchange, The Teshie link road, the Appolonia Development, The Legacy project and various other civil and building projects.
Media Contact
Company Name: Golden Mainland Ghana Limited
Contact Person: Bismark Sosu
Email: Send Email
Phone: +233-276661296
City: Accra
Country: Ghana
Website: www.goldenmainland.com