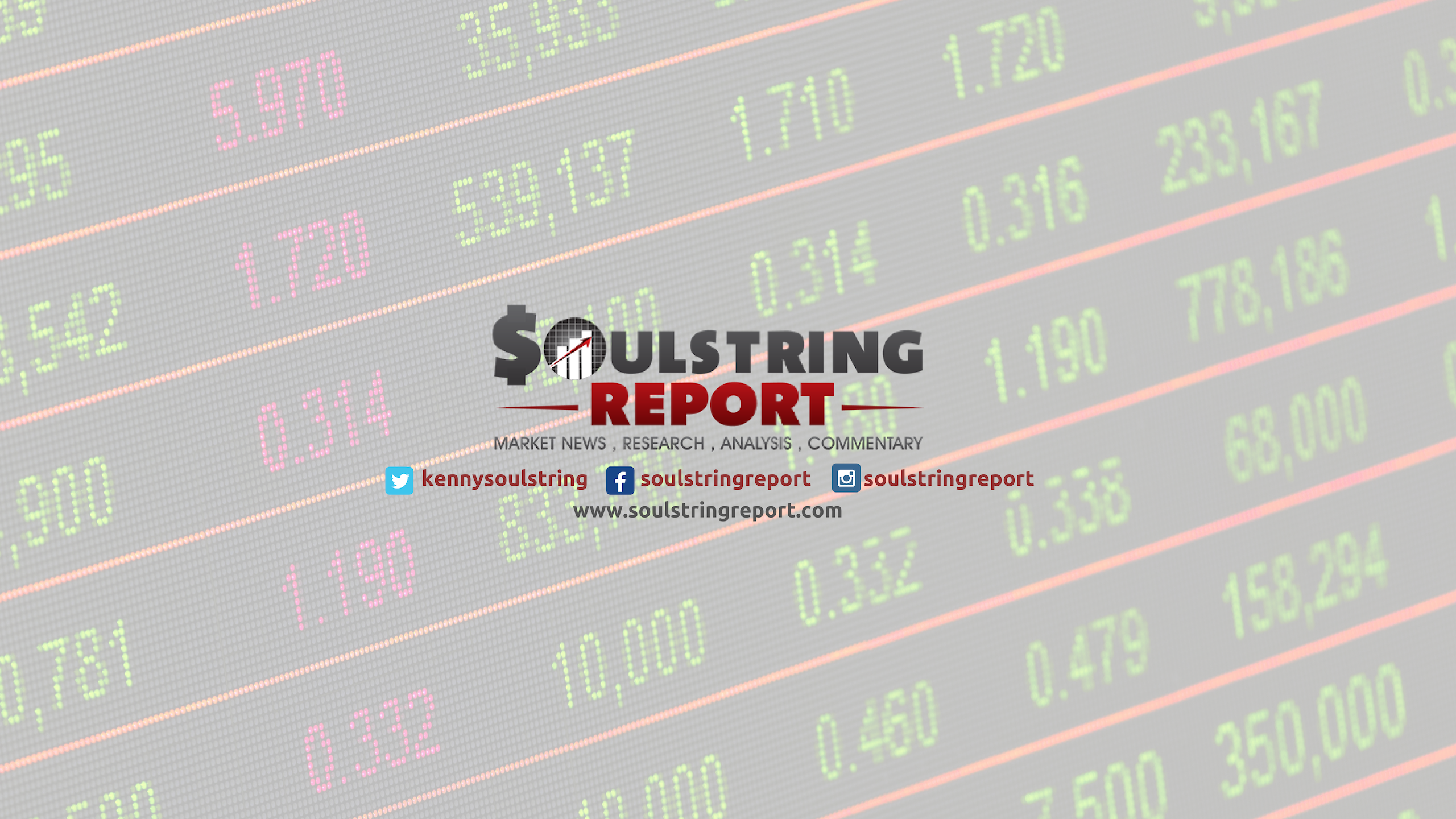 Aytu BioScience's, Natesto®, is generating significant interest from both patients and physicians, each taking notice of the drug's unique ability to effectively treat men needing testosterone therapy but who at the same time want to maintain their fertility. And, as the only nasally-administered FDA-approved testosterone drug that has shown the ability to provide both of those benefits, many investors were banking on AYTU targeting a subset of a multi-billion dollar market opportunity. However, while that market alone would be substantial, a new manuscript accepted for publication by the Journal of the Endocrine Society may provide the definitive evidence that Natesto® has multiple advantages over most every marketed TRT drug. Thus, the market for Natesto® now holds the potential to increase by fivefold.
The recent Endocr. J. publication shows new and distinguishing benefits of Natesto®, with data supporting its ability to achieve similar symptom improvement, regardless of the degree of patients' testosterone deficiency, while also maintaining the function of the Hypothalamic-Pituitary-Gonadal (HPG) axis in hypogonadal men. In other words, in addition to the benefits of safety, it's having minimal to no effect on fertility, and being the only nasally administered TRT drug on the market, the benefits of Natesto® can be realized by men whose baseline testosterone levels measure significantly lower than normal levels. And, that finding can become a significant driver for Natesto® sales moving forward.

Strength Of Natesto® Appeal Broadens With Journal Acceptance
According to the release by AYTU, the new scientific report describes a post-hoc analysis of data from the pivotal Phase 3 study of Natesto®, which enrolled 306 patients from 52 sites in the United States, who were treated with Natesto® for up to 1 year. The analysis evaluated data from the Phase 3 study with measures classified based on the degree of testosterone deficiency demonstrated by patients at study entry.
Compared against other marketed TRT drugs, the results were compelling and can broaden the appeal of Natesto® to a much larger market than initially expected. The analysis showed a unique achievement in favor of Natesto® that resulted in a short-term return of testosterone to the upper normal range (800 ng/dL; 28 nmol/L) irrespective of how low the patient's baseline testosterone was prior to the study. Moreover, in the patient group with the lowest baseline testosterone level, a mean average serum testosterone level of 295 ng/dL (10.2 ng/dL) was achieved after Natesto® exposure, bringing that difficult to treat a subset of patients to healthy testosterone levels.
In addition to the substantial benefits published, the data also demonstrated that Natesto® provided statistically significant improvements in symptom relief (erectile function, mood, and lean body mass) in these patients. Another notable result shown in the data indicated that in between Natesto® doses, all patients in the phase 3 study maintained their natural testosterone at the same levels they had before entering into the study, showing that Natesto® does not suppress endogenous testosterone production. These results demonstrate a unique mechanism of action whereby the peaks in testosterone generated by Natesto® dosing provide efficacy and improvement of symptoms, while the time between doses (4-8 hours) allows for recovery of the HPG axis that does not inhibit LH and FSH secretion, which is essential to stimulate sperm production.

A Paradigm Shift In The TRT Market?
With investors already anxious about the final results of the Natesto Spermatogenesis Study, expected to be ed later this summer, this new data may serve to help clinch Natesto®'s ability to serve a much broader patient base in the billion-dollar TRT market. Commenting on the recently published data, Josh Disbrow, Chief Executive Officer of Aytu BioScience, said, "With the publication of this study, entitled Efficacy of Nasal Testosterone Gel (Natesto®) Stratified by Baseline Endogenous Testosterone Levels, we now have clear evidence that Natesto® is effective in across a wide range of hypogonadal patients regardless of the degree of their baseline hypogonadism. The body of clinical evidence supporting Natesto®'s unique efficacy and safety profile continues to build, and we believe these data in conjunction with the previously published supportive studies stand to broaden Natesto®'s clinical acceptance further."
In addition to Mr. Disbrow's comments, Dr. Ethan Grober, Associate Professor, Division of Urology, University of Toronto, and one of the new study's authors, also commented on the unique ability of Natesto®, saying, "The pharmacology of Natesto® is unique from other testosterone products that treat low testosterone or hypogonadism." He added, "The release of testosterone with Natesto® is pulsatile – closely matching the bodies "natural" testosterone release. Consequently, Natesto® does not suppress a man's natural testosterone level, but simply adds to it to achieve a healthy, safe level of testosterone. Furthermore, Natesto® has been shown to work even in severely testosterone deficient patients suggesting that a wide range of testosterone deficient patients can be effectively treated".
The new data demonstrate substantial evidence to support a potential paradigm shift in how patients with Low-T get treated.
Natesto® Shines As Market Looks For Better Options
Natesto®, AYTU's flagship product, is well on its way to proving itself as a best-in-class TRT drug and is continuing to distance itself from its TRT drug competitors. From a safety perspective, there is no comparison. Currently, Natesto® is the only FDA-approved, nasally administered TRT on the market and is not required to have the most severe of FDA warnings, the Black-Box warning. It's closest competitors can't say the same, with market leaders like Androgel®, Testim®, and Axiron®, each mandated by the FDA to include the severe Black-Box warning on its packaging that highlight the severe side effects associated with each drug. From that perspective, not only is Natesto® the proven leader from a safety aspect, but from a results standpoint, significant distinctions are emerging that have resulted in increased physician attention, record-breaking revenue contributions, and all-time high new prescription rates.
As stated above, investors are eager to receive the final results from AYTU's nearly completed Spermatogenesis Study, which are expected later this summer. To date, the phase 4 prospective study enrolled 56 men aged between 18 and 55 years who had low levels of testosterone (baseline mean, 233.97 ng/dL), with the median age at 37 years old. Dr. Ranjith Ramasamy, the study's lead investigator, and Director of Reproductive Urology at the University of Miami, recently commented on the interim results of the trial noting similar opinion to the recent Endocr. J. publication, when he said, "the levels of testosterone in men rise about an hour or 2 after administration [of Natesto®] and seem to drop off about 2 to 4 hours after the peak." He added, "that is closer to normal physiology than other delivery systems in which the levels of testosterone are pretty high during the day and therefore could lead to some of the side effects that we see with testosterone."
Moreover, the trial results thus far have generated a first of its kind result and provide the only known data that positions Natesto® as the only TRT drug able to deliver the benefits of testosterone replacement while at the same time preserving fertility. And, if the results are confirmed later this summer, Natesto® can seize upon a market opportunity to target the approximately 20% of men with Low T (2 million men or more) that are still in their 'family formation' years, but because of the effects that TRT can have on fertility, until now couldn't be treated with testosterone.
Now, the newly published data support that Natesto® can serve an even bigger market and may be the best choice for treating physicians to prescribe as an overall best-in-class TRT option. Aside from superior treatment results, Natesto® is safer, has a shorter duration of effect, and can be dosed conveniently throughout the day. Furthermore, with the final data release from the Spermatogenesis Study expected in roughly two months, AYTU could be in store for a catalyst of significant proportion based on the convergence of multiple Natesto® updates.
The news this week confirms a significant advantage for Natesto®, and if the results from the Spermatogenesis Study affirm the already released interim data, the rewards for both AYTU and its investors can be substantial. What was just a few months ago a best-in-class TRT drug that intended to target an almost exclusive 20% subset of the $1.8 billion market population, has now expanded its market potential to become a top treatment option for the entire billion-dollar market.
Clearly, AYTU is executing well on all fronts and has been delivering important news for its entire product pipeline. Now, with Natesto® joining MiOXSYS®'s recent run of good news that is stimulating investor interest, the coming weeks may be a news-packed, catalyst-filled period for AYTU investors. And, if the data unfolds as expected, it can be a hot summer for this fast-growing, multi-product company.
Media Contact
Company Name: Perceptive Advisors
Contact Person: Kenny Soulstring
Email: Send Email
Phone: 305-766-3421
City: Miami Beach
State: Florida
Country: United States
Website: https://www.soulstringreport.com/