The modern and stylish sofas introduced by Stockroom are meant to elevate the living style of every Hong Kong household.
Families in Hong Kong can now choose from a wide range of comfortable and stylish sofas, available at cost saving prices. Stockroom brings sofas and couches that can elevate the living style of people living in Hong Kong. They have fabric sofas and leather sofas in a variety of styles, colors and sizes to choose from. Customers can choose corner sofas, L-shape sofas, two-seater and 3-seater sofas and also sofa beds. Made of quality materials, these sofas can match the décor of a living room.
Speaking about their Sofa Hong Kong collection, the spokesperson of the furniture outlet states that Hong Kong residents won't have to spend more time and money in purchasing high quality sofas for their living rooms. Beside Hong Kong, they can also supply their modern sofas to Macau. One can take advantage of Stockroom's discount offer to get attractive sofas at discount prices and revamp the style of their home. The furniture outlet has thousands of sofa varieties in their stock, and these sofas are available in different dimensions. According to the spokesperson, Stockroom can customize the size of each type of sofas they have in their inventory. Moreover, sofas can have different fabric colors and one can also pick extra cushions for more comfort.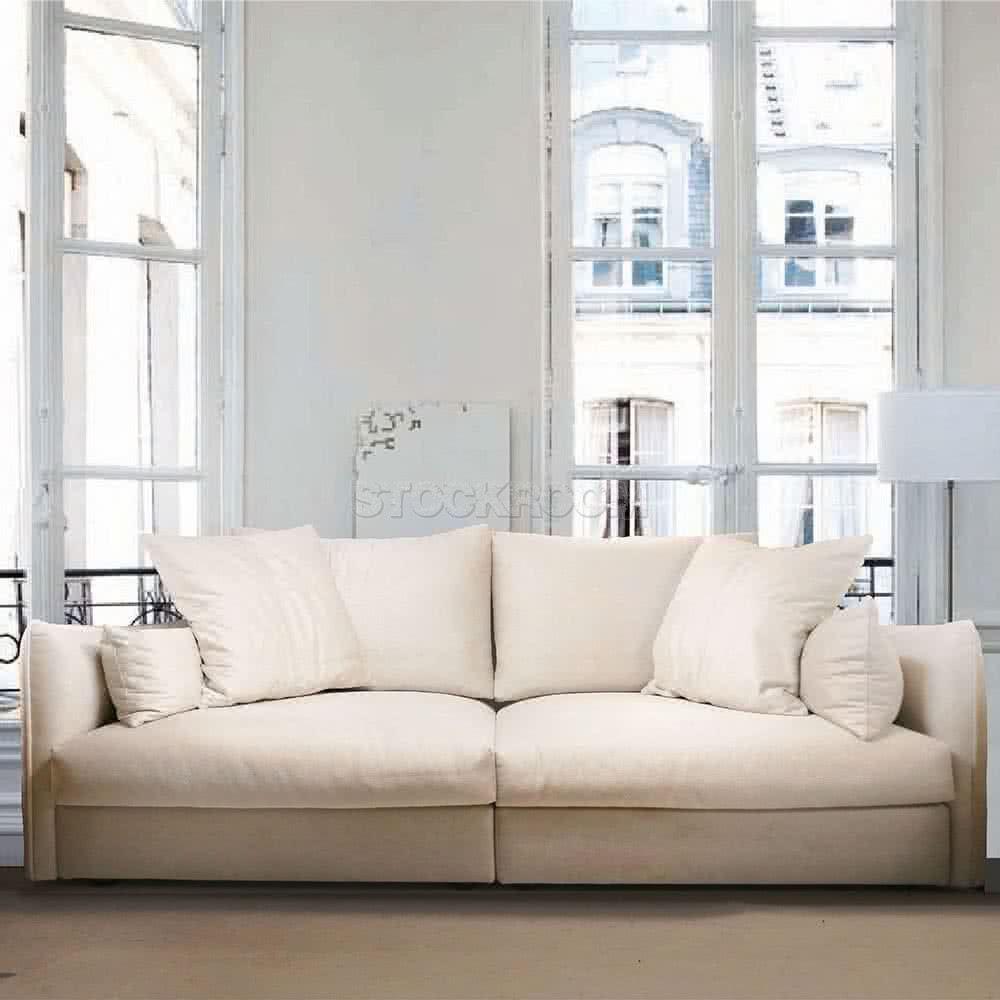 One will be amazed by browsing through the Fabric sofa Hong Kong collection that Stockroom is now offering at such unbelievable prices. The collection includes Florence fabric 2-seater sofa, Vella fabric L-shape sofa, Lucca fabric 2-3-seater sofa, Juliette fabric feather down sofa, Kagan fabric L-shape sofa, Valeria fabric feather down L-shape sofa, Boston fabric feather down sofa, Romano fabric L-shape sofa, and lot many other types of fabric sofas. These fabric sofas are made of a variety of fabrics and feature different styles and colors. The sofas can also be chosen with optional cushions, covers and ottoman. Constructed of metal frames, these fabric sofas have belted wooden construction in the back frame and in the arm sections. This is the reason why these sofas are so durable. One can also choose from a range of stylish fabrics that can be in sync with the décor of the living room.
Stockroom also has an exciting Leather Sofa Hong Kong collection at reduced prices. The collection includes Carlo leather L-shape sofa, Juliett leather feather down sofa, Eton leather sofa, Amelia soft genuine leather sofa, Kagan leather feather down sofa, Domino leather feather down sofa, Le Corbusier leather lounge and other types of leather sofas and couches. According to the spokesperson, customers can choose from three different types of leathers, such as genuine leather, top grain genuine leather, and deluxe top grain genuine leather. These leather sofas are available in different dimensions and one can also choose ottomans, made of genuine leather and top grain genuine leather. One can also have the choice of stylish fabrics for different kinds of leather sofas they have in their collection.
One can check their leather sofa and fabric sofa collection by visiting the website http://www.stockroom.com.hk/.
About STOCKROOM
STOCKROOM is an online furniture shop, which sources furniture from around the globe to offer the highest quality products at the most affordable prices to its customers. They work very closely with only the best manufacturers and focus time and resources finding manufacturers that meet or exceed the quality standards. They deal directly with the best manufacturers to avoid the role of the costly middlemen, so they can provide contemporary furniture at an affordable price.
Stockroom collection includes a variety of items that combine style and quality with versatility, including oak dining tables, chairs, lounge chair, coffee table, lamps, bedroom sets, stools, office chairs, desks, bookshelves and more for individuals, design professionals, architects, and corporations of all sizes looking for quality pieces.
Media Contact
Company Name: STOCKROOM
Contact Person: Jojoba
Email: Send Email
Phone: +852 2817 0999
Country: HongKong
Website: http://www.stockroom.com.hk/