Researcher of ancient writings and religious books, Cassandra Wolf, gives an amazing chronicle of the mysterious world of the invisible beings of fire and shape-shifters in his thriller titled "The Hunt"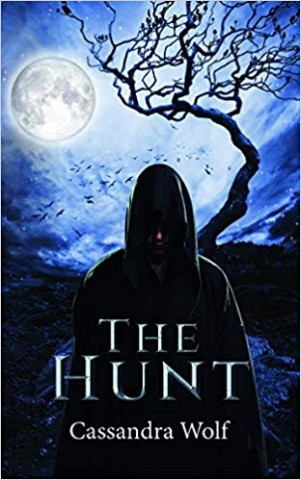 "The Hunt" is another great work from collector and researcher of ancient writings, Cassandra Wolf, as she explores the mysterious world of ancient supernatural shape-shifters race of Jinn their bloodlines their history of wars with humans folklore unseen creatures seen by the chosen ones born with the gift to see protectors of humans.
Cassandra Wolf takes readers on a historical ride telling the story of the earth before it was inherited by man. There are different stories about earth and the universe particularly before man was created to take charge of the planet. In "The Hunt," Cassandra Wolf chronicles the journey of Sheba and her travails as she crosses paths with the Prince Jinn Suliman.
Sheba Blair is a Retired FBI Undercover Agent and a gifted Seer with her silence and loyalty protecting her from the outside world. Set in Whistler Mountains in British Columbia plane, the book chronicles Sheba's encounter with Prince Suliman, her protector, and the prince of Jinn's and the war among the mountains and caves into the heart of New York city Central Park.
The wolf fictional characters in the book are created from Cassandra's curious nature to research the world of the jinn race history a passionate researcher on ancient creatures that visited humans in the past from Religious books.
"The Hunt" has already started to receive accolades from readers across the globe. "The Hunt is a suspenseful thriller story full of supernatural creatures, magic, myth, and enticing secrets. The book, by author Cassandra Wolf, is about a secret agent named Sheba Blair who discovers she has a gift for sensing the Jinn, ancient creatures that live alongside us. When she meets the Prince of Jinns, Suliman, her life is thrust into an exciting adventure of delving into ancient secrets and saving mankind from sinister threats. This book is a unique and alluring paranormal story that will keep you on the edge of your seat in excitement," said Emerson Rose Craig on Amazon.
"The Hunt" is currently available on Amazon for lovers of sci-fi across the globe.
About Cassandra Wolf
Cassandra Wolf loves reading and writing paranormal stories, fictional characters, and also enjoys exploring the world as a full-time fiction writer. She is a curious collector and researcher of ancient writings and religious books.
Media Contact
Company Name: SC Origin
Contact Person: Cassandra Wolf
Email: Send Email
Phone: +1 347 391 8843
Country: United States
Website: https://www.amazon.com/Hunt-Cassandra-Wolf/dp/164182204X