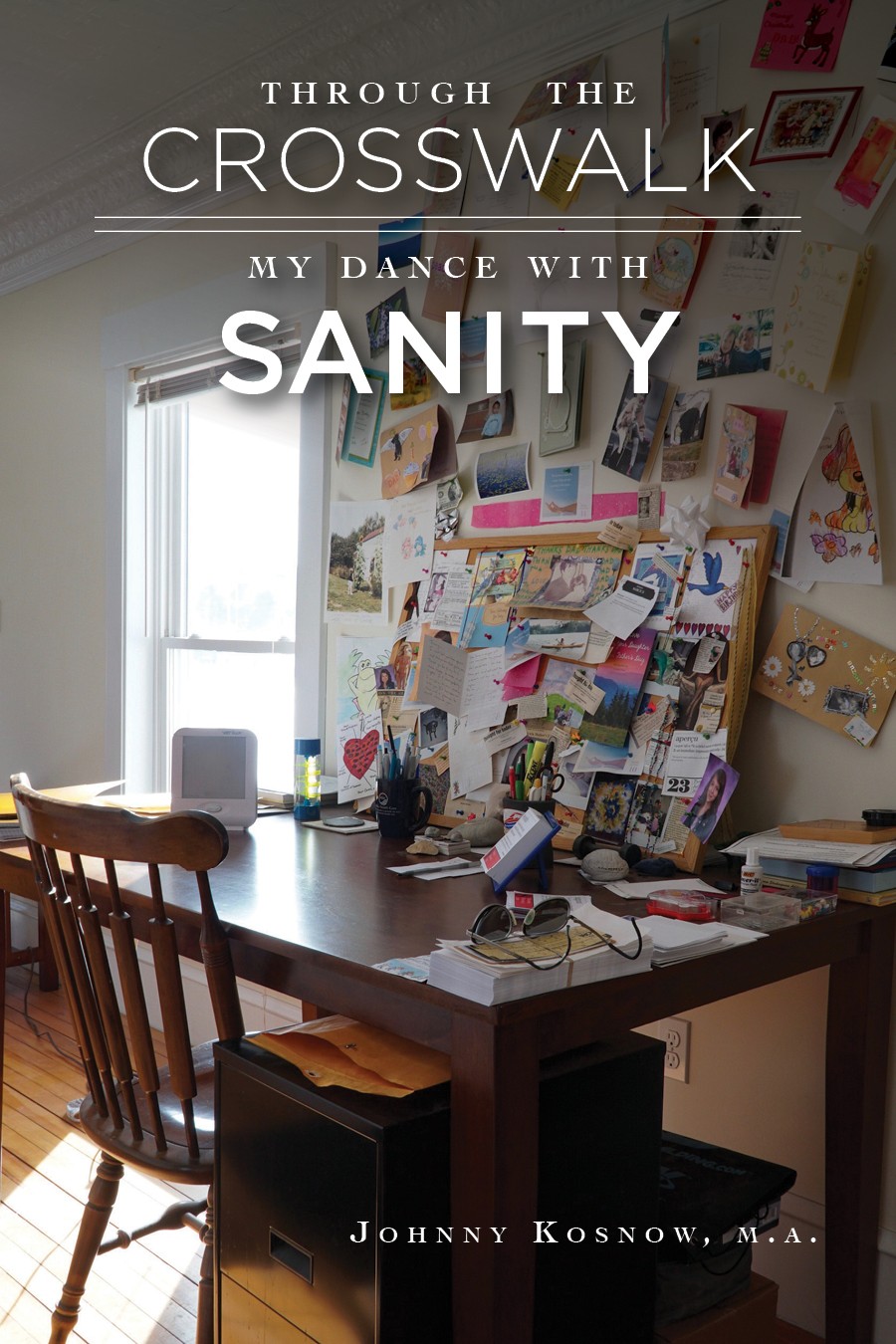 Johnny Kosnow's debut book, The Crosswalk: A Mad Man Gone Mad (a Memoir), chronicled Kosnow's painful recovery after getting hit by a vehicle on a crosswalk. Kosnow recently released the sequel through Seacoast Press. This second installment, entitled Through the Crosswalk: My Dance with Sanity, is available in paperback and Kindle formats.
From the back cover: Almost 8 years after being rammed by a vehicle in a crosswalk, Though The Crosswalk: My Dance with Sanity is one man's attempt to sort out a mind wracked by trauma, both physical and emotional, bathed in 14 different medications. This is Kosnow's story to try to piece together a puzzle with too many missing pieces.
Through the Crosswalk: My Dance with Sanity is available at fine retailers worldwide, including Amazon.com. Wholesale orders can be placed through Ingram. Author Johnny Kosnow is available for interviews. Please call Maggie Kelly of Seacoast Press at 800-767-0531 to arrange an interview or send an email to [email protected]
About Johnny Kosnow:
Jonny Kosnow is a native of Portland, Maine. Russian/Italian Catholilc kid brought up in a loving but dysfunctional family. Sports star, ex-marine, pilot, and motorcycle maniac. He has been to 34 countries, 40 states and 8 provinces. Three college degrees by tending bar. A Renaissance Man in his own mind.
About NH book publisher Seacoast Press:
NH book publisher Seacoast Press provides authors with traditional-quality book publishing services while allowing authors to retain publishing rights and 100% royalties. Seacoast Press' wide variety of publishing services includes book design; editorial; printing; distribution; publicity; and marketing. Seacoast Press books are available through retailers and booksellers worldwide. All Seacoast Press books can be purchased wholesale through Ingram.
To learn more about Seacoast Press, the premier book publisher in NH, visit http://www.seacoastpress.com/.
Media Contact
Company Name: SeacoastPress.com
Contact Person: Maggie Kelly
Email: Send Email
Phone: 603-546-2812
Address:45 Lafayette Rd Suite 181
City: North Hampton
State: New Hampshire
Country: United States
Website: http://www.seacoastpress.com/