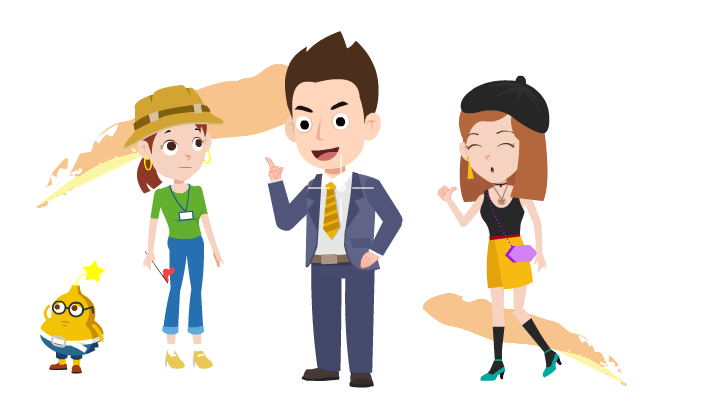 Many businesses are benefitting from the efforts of Animiz in coming up with a highly comprehensive cartoon maker.
As Animiz has gained popularity throughout the years, it never stopped exploring for more ways to upgrade its standards as an entity in the software development industry. This time, Animiz has once again impressed many people from various professions as it launched the Animiz cartoon maker. What was once a plan has now been materialized when the company provided people an easy access to a cartoon maker that will aid them in creating interesting animated videos.
During the launch, a remarkable statement by Jason Chan was released to the public. The Animiz manager said, "Animiz always innovates for the best interest of the public. Today's launch of the Animiz cartoon maker is another milestone that the company would like to share with everyone who is aiming to be creative and productive in their chosen career. Rest assured that Animiz will continually provide better ways of producing engaging cartoons and animated videos that businessmen, advocates, bloggers, educators and all professionals will truly enjoy using."
The Animiz cartoon maker addresses the challenge that many people are facing when it comes to producing engaging cartoon videos and wouldn't cost them much. This cartoon maker is guaranteed as very simple and easy to use. With the drag-and-drop navigation tool, pre-set templates, roles and animations, Animiz users will surely experience convenience in coming up with powerful cartoon videos. The design process will only require one's creative mind to work but technical knowledge on programming and coding are not necessary at all. Every output of Animiz is also very easy to save and publish. Direct publishing online is possible through social media platforms, with the assurance that cartoon videos can be viewed on various devices. Animiz users may also opt for offline video creation as the cartoon maker's outputs may be saved in popular video formats such as .mp4, .mov, .avi and .wmv.
The launch of the cartoon maker is indeed a success that is worth celebrating by Animiz users around the globe. Users can learn how to make a cartoon here.
About Animiz
Animiz is today's most trusted producer of cartoon videos. It was established through the company's dedication to help people integrate virtual animations into cartoon videos with ease and with no necessary coding. Because of the simplicity of all its features, Animiz has enabled thousands of its users to create flashy yet valuable cartoon videos. Animiz users from different industries were able to create compelling explainer videos, course cartoon videos, animated demo videos, etc. through Animiz. Recently, Animiz launched its cartoon maker that can be accessed through http://animiz.com.
Media Contact
Company Name: Animiz
Contact Person: Jerry Zhang
Email: Send Email
Phone: +86 020-61972665
Country: China
Website: http://animiz.com