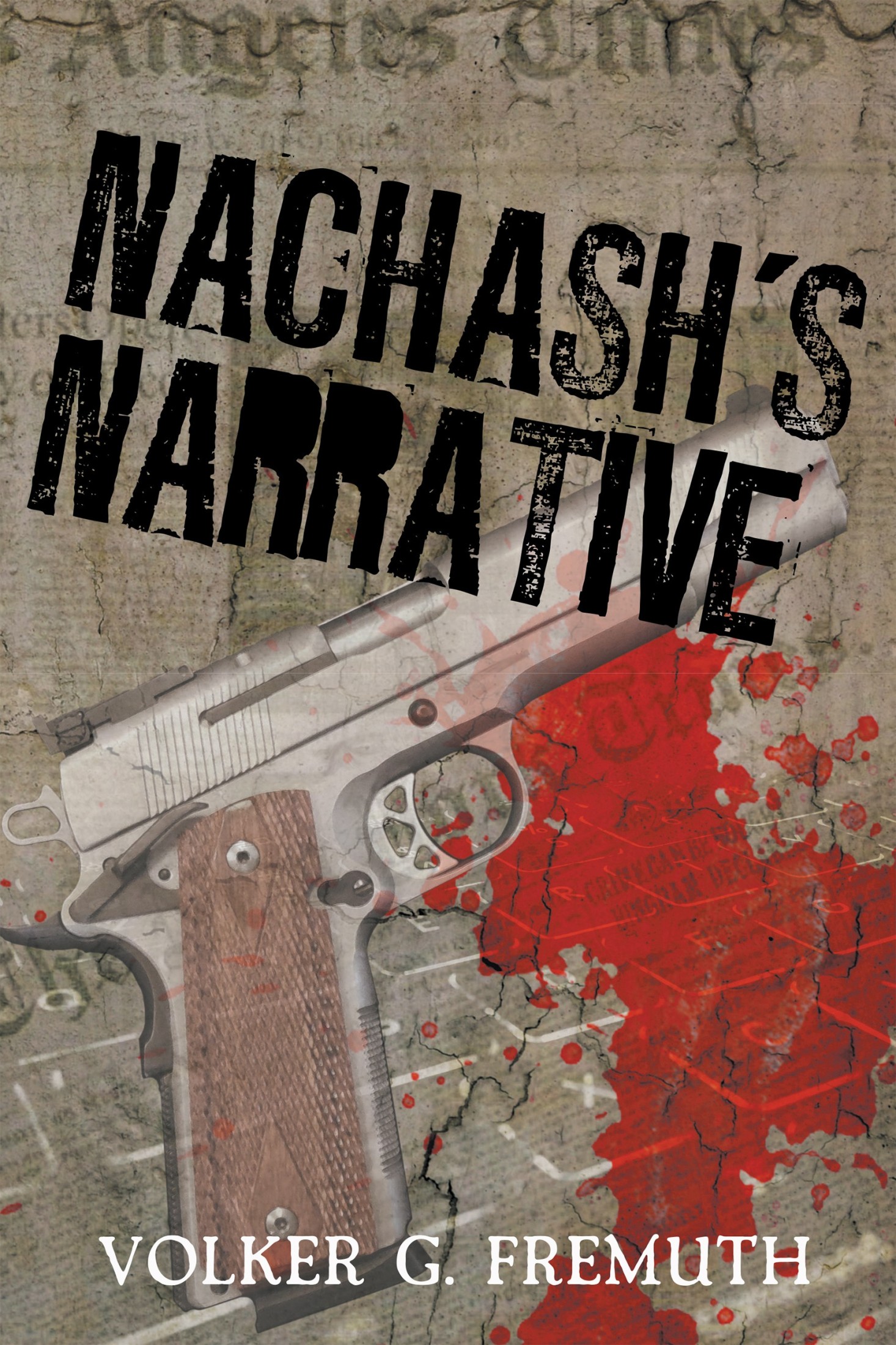 Nachash's Narrative, a novel by Volker G. Fremuth, is now officially a #1 Amazon Best Seller. The book hit #1 in the Contagious Diseases bestseller category on Amazon. It's also the #1 Hot New Release in the same category.
From the back cover: After the gruesome death of a woman gets the attention of a shadowy federal task force, Washington DC Police Officer Leroy MacRay and Newspaper Reporter Rebecca Glendale felt compelled to dig deeper into the incident. Known affectionately as Officer Mac in the community he serves, the metro police officer and the ambitious young reporter find themselves tangled in the web of a narrative designed to disguise an abyss of corruption and coverup, manipulation and murder and a hidden agenda of greed, exploitation, power and politics. But who is truly in control of the script?
From the ivory towers of Washington DC to the disenfranchised, disillusioned and down trodden, "Nachash's Narrative" explores how easily the populous can be misled, manipulated, poisoned and weaponized at the whims of the serpent's tongue.
An exciting and fast-paced read, "Nachash's Narrative" exposes the sinister side of today's political and multimedia-fed environment.
Nachash's Narrative is available as a paperback through Amazon.com, Barnesandnoble.com, BooksAMillion.com and other fine booksellers throughout the world for $14.99 (SRP). Wholesale orders can be placed through Ingram. The ebook is available for Kindle and Kindle reading apps for $2.99.
About Author Volker G. Fremuth:
Born in Germany and well-travelled, Volker Fremuth grew up in Europe before moving to Connecticut where he demonstrated his creative talents. His training ranges from a woodcarving apprenticeship in the Black Forest to a BFA from the Rhode Island School of Design, as well as studying business at the MIT Enterprise Forum and the graduate program at Rensselaer. But his most valuable experiences, and thus the material from which springs many of his literary inspirations, are his years of employment working for a variety of firms from small businesses to Fortune 100 multinational corporations.
Now an Amazon Best Selling Author, Volker Fremuth is also an accomplished filmmaker, commercial artist, communications and marketing professional. Mr. Fremuth has done business across the globe in both the private and public sectors and it is precisely this combination of creative prowess and business acumen which was instrumental in his creating a plausible storyline around a fantastical concept as in his debut novel, "The Workshop".
Holding to some of the themes in his first book, the author takes a darker turn in his second novel, "Nachash's Narrative", which continues to highlight the author's fascination with the combination of power and technology and how it can be leveraged to exploit the people without their knowledge. This becomes instrumental in the new book's exploration of the sinister side of our political and multimedia-fed environment.
Beyond his professional life Volker holds a pilot's license and has a passion for art, science, technology, history and politics which all worked their way into the pages of his writing.
About Mindstir Media:
Mindstir Media is an award-winning book publisher headquartered in North Hampton, NH. Mindstir offers professional book publishing and PR services for books in various genres. For info call 800-767-0531 or visit http://www.mindstirmedia.com.
Media Contact
Company Name: MindStir Media LLC
Contact Person: Maggie Kelly
Email: Send Email
Phone: 800-767-0531
Address:45 Lafayette Rd Suite 181
City: North Hampton
State: NH
Country: United States
Website: http://www.mindstirmedia.com