Otel.ae, one of the most reputed companies in providing cheap hotel stay, is extending its services through its website. With so many competitors in the market, Otel.ae is focusing on being in the top of the game by getting better bargains at great venues for everybody. The Company has also taken in multiple travel agencies under their capable wings, to get a comprehensive data breakdown of all the renowned hotels around the world.

Otel.ae focuses on giving transparency to users in every step of the way, and the story of how they started is equally dramatic. One company personnel tells us that it all started when they were trying to book up a hotel room in emergency situations. There are absolutely no websites that can cater to it, and this is how the idea came into fruition.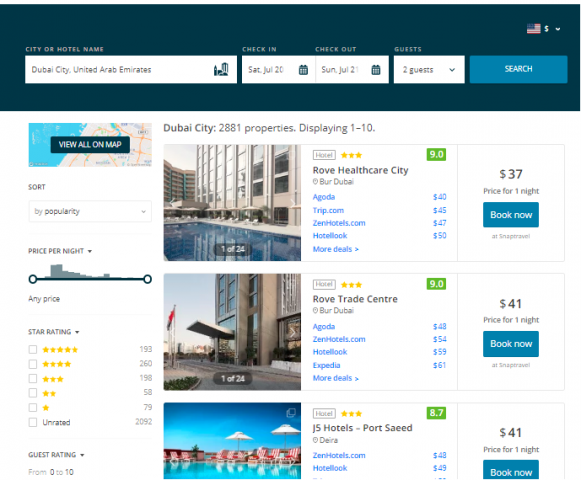 As of the best hotels search engine, Otel is providing a mind-boggling collection of some good hotel deals and offers. The Company caters to many of the international locations all around the world. Some of them include,
United States of America
United Kingdom
Egypt
Azerbaijan
Spain
The United Arab Emirates, and so many other different countries.
With respect to the locations, Otel.ae provides the users with a great overview of all the possible hotel locations available. The user can accordingly choose, and also even tap into some of the hotel offers if needed to get the rooms for cheap. The payment options are available as per the currency that the user has.
About Otel.ae
Otel.ae is a United Arab Emirates-based website that has a singular objective, to beat the impending hotel booking competition by miles apart. They do not want to work conventionally, they work and function with the human perspective in mind, and that is what they always weigh in.
Media Contact
Company Name: Otel.ae
Contact Person: Qourat
Email: [email protected]
Phone: +971507102902
City: Dubai
Country: United Arab Emirates
Website: www.otel.ae