"Ashley Avis's film Adolescence is beautifully indicative of toxic young-love, in this compelling, tragic coming-of-age drama," – Ready Steady Cut.
Los Angeles, CA – June 26, 2019 –
How far would you fall for love?
Marking director Ashley Avis' (Black Beauty) third feature film, TriCoast Entertainment announces the digital release of ADOLESCENCE, the dark coming-of-age drama starring India Eisley (I Am the Night, Underworld Awakening). Watch it on Amaozn today: https://amzn.to/2RJ1bEJ.
"Ashley Avis implemented a coming-of-age, drug-fueled love story of misery – the film frames itself from a sympathetic perspective, encouraging the audience to want to leap into the screen and hug the young teenagers," wrote Ready Steady Cut.
From Winterstone Productions, ADOLESCENCE follows painfully shy teenager Adam (Mickey River), who falls in love with the beautiful, enigmatic runaway Alice (India Eisley). Luring Adam away from his unsatisfactory, blue collar life and into her vibrant and unpredictable world, Adam "slips down a progressively dark path, filled with raging parties, drugs, and eventually heroin addiction," wrote Variety.
Quickly spiraling out of control and into her complicated, seductive vortex, it will take Adam's broken family (Elisabeth Rohm, Michael Milford), his best friend Keith (Romeo Miller), and unlikely mentor Shepherd (Tommy Flanagan) to bring him back from the fast-lane into the light – if they aren't already too late.
"Like most coming-of-age dramas, ADOLESCENCE does not set a goal but highlights a moment of closure for the teenager that is growing into the adult world," continued Ready Steady Cut.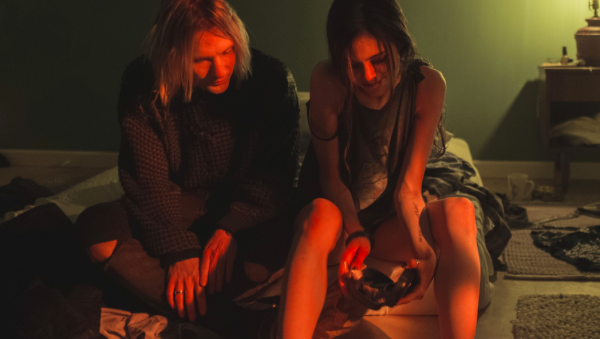 Closing Los Angeles' annual Dances With Films (DWF) for the film's World Premiere, ADOLESCENCE is layered together with stunning use of light and dark cinematography, compelling performances and relays just how beautifully dangerous young love can be. Coming to New York soon for the film's West Coast premiere, ADOLESCENCE is now available on various digital streaming platforms, watch ADOLESCENCE today, June 25, on Amazon, iTunes, Hoopla, DirecTV, AT&T, FlixFling, inDemand, Vimeo on Demand, Vudu, XBOX, Sony, Google Play, Fandango and Sling/Dish.
Watch the trailer here: https://www.youtube.com/watch?v=lcnKIwhq1Ik.
Starring Mickey River (Unfriended, 21 Days), India Eisley (Secret Life of the American Teenager), multi-award-winner and nominated Romeo Miller (Empire, Honey, Romeo!), Tommy Flanagan (Alien vs. Predator, Gladiator, Sin City, Guardians of the Galaxy) and Elisabeth Rohm (American Hustle, Joy, Jane the Virgin). The star-studded cast continues with two-time nominated Jere Burns (Justified, I'm Dying Up Here, The Incredibles 2), Michael Milford (Little Rituals, The Vault), Zac Brown Band member, John Driskell Hopkins, and Ever Carradine (The Handmaid's Tale, Shameless, 24).
For press inquiries, please contact [email protected] and for more information, please visit: www.adolescencemovie.com.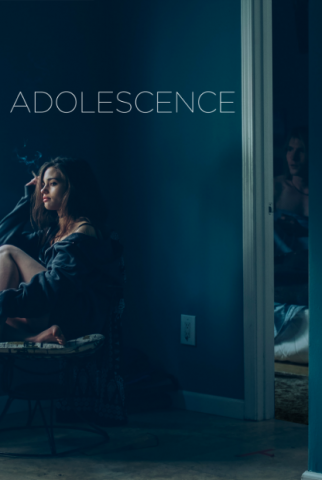 ADOLESCENCE (2018, 106 min.) Directed by Ashley Avis. Story: Mickey River and Cal Barnes. Screenplay: Cal Barnes, Mickey River, Chris Rossi, Ashley Avis. Produced by: Edward Winters and Larry Hummel. Edited by: Paul Kieran. Cinematographer: Garrett O'Brien. Original music: Peter Gregson. USA, English. Winterstone Productions, TriCoast Entertainment.
Producers: Winterstone Productions.
About TriCoast Entertainment:
TriCoast Entertainment is a premium Domestic Distributor, representing the best of US and international films: in theaters, on VOD, on DVD and TV. Sister company to TriCoast Worldwide and TriCoast Studios, the company is located at the TriCoast Studio facility in Culver City, Los Angeles.
Founded by: Strathford Hamilton and Marcy Levitas Hamilton.
Media Contact
Company Name: TriCoast Entertainment
Contact Person: Jenna Wilen
Email: Send Email
Phone: 3104587707
Address:11124 Washington Blvd.
City: Culver City
State: California
Country: United States
Website: http://www.tricoastworldwide.com