After refining his process for generating student enrollment for schools, Jason How, who leads marketing firm Agency J, is set to share his insights widely in mass media, starting with a series of articles on industry-leading Social Media Examiner.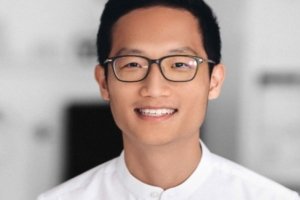 Over five years of service Agency J has produced more than $10M+ in verifiable revenue increases for their clients, including education institutions, insurance carriers, and eCommerce companies.
In recent years, How identified his passion for helping education & training companies grow, and has since shifted his agency work to focus on these organizations. Through this focus on education, How has developed a strategic system for identifying the best approach to improving enrollment / recruitment marketing he calls "The Enrollment Marketing Method For Schools" or more recently, the "D.E.E.P. Method", which has become the primary service that schools come to them for, in the last year.
Agency J has contributed their considerable social media marketing expertise to the American College of Acupuncture & Oriental Medicine, the Co-Active Training Institute (formerly known as the Coaches Training Institute), Experience Lab (a joint venture between UC Berkeley and Experience Institute), as well as consulting for the marketing group behind the NBA team Golden State Warriors, and supporting the industry-leading annual conference in San Diego, Social Media Marketing World.
When speaking about the passion that drove him to focus on serving training and education platforms, How says
"Education changed my life. My parents were loving but they didn't make much. Growing up in a generation where dual household incomes were the norm, I didn't have a headstart in life, but the Education system in Singapore gave me a fair chance at success and I grabbed it with both hands. Without it, I don't know what I would be doing today. When I started Agency J, I knew I wanted to open doors for others — just like how Education opened doors for me."
In the coming months, How will be sharing case studies and success stories of his clients through a series of articles, on the popular Social Media Examiner website.
The series will cover:
• Common challenges faced when companies try to scale up their Facebook ad campaigns (and how to avoid them)
• How to read Facebook ad campaign metrics and optimize based on the results
• How to setup an advanced evergreen remarketing campaign on Facebook.
How will also be contributing articles and thought leadership to other leading media channels and available for podcast interviews, building up to the official launch of the new Agency J program Enrollment Marketing for Schools.
The new website for Agency J that is planned for release this July, will share the new team mission to help 1,000,000 people overcome the obstacles they face that stops them from pursuing their dreams.
The work that Agency J does for training and education organizations, helps people access resources they need to overcome the fear of failure and being judged by others, to be able to believe in themselves and their dreams, and to access the necessary financial support they often need so they can go after their dreams unencumbered.
As confirmed by the National Student Clearinghouse Research Center, there are many factors at play for schools including flat and declining high school graduate populations, and increased competitive spending on enrollment advertising, that leaves schools scrambling to try new advertising options, competing for fewer overall new students.
This combines to make the services of Agency J and Jason How's team, that much more important for the schools that want to ensure they are ready and able to attract the most and best qualified students.
"We have had the pleasure of working with Agency J and I have to say I have yet to experience a more professional and results-driven group of people! Jason is whip-smart, up on the latest (and constant) changes in these social platforms, and is always one step ahead of us in adjusting our campaigns to make sure their performance is operating at the most optimal levels possible." – Courtney Smith Kramer, Chief Marketing Officer, Co-Active Training Institute
"I was a little hesitant about working with a brand new team. But Jason's thorough communication and detail-oriented project management put me at ease. We worked closely on the creative assets and developed messages that were in line with our voice. Jason's team implemented simple, robust tools for measurement and helped us assess the impact of our ads. Working with him and his team was an absolute joy." – Victor Saad, Founder, Experience Institute
"Since working with Agency J, Auston Institute has received over 1,300 inquiries to-date, reduced our cost per lead by 66%, and enrolled dozens of new students." – Michael Lin, Managing Director, Auston Institute
More information on Jason How, and the Agency J team can be found at https://agencyj.co/
Media Contact
Company Name: Agency J
Contact Person: Jason How
Email: Send Email
Phone: 1 917 615 9138
Country: United States
Website: https://agencyj.co/