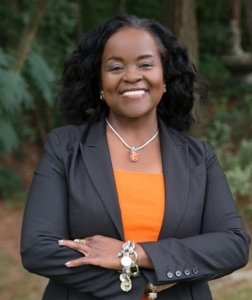 The new book published on Amazon.com focuses on the time-tested success principles of Napoleon Hill. The Napoleon Hill Foundation exists to help people. They're a non-profit organization to help grow and develop people; to help them to become more successful. They do that based on the Napoleon Hill Foundation mission of Making the World a Better Place in Which to Live. Napoleon Hill taught the 17 Principles of Success. These are time-tested principles and the strategies were proven repeatedly and it became a rock-solid foundation. Almost every motivational guru today, from Tony Robins to Brendon Burchard to John Maxwell started with Napoleon Hill's Principles.
Johnnie, a Certified Leader with the Napoleon Hill Foundation, said about the project: "This book started with a vision for something different, and the objective is that you can immediately apply it and build on the unlimited success principles that are released by each of the chapter authors. The biggest key especially for me as a motivational speaker, author, consultant, and coach is these principles just work. Each one of us are successful, professionals and desire to empower our readers, to unleash their power within. This project called "Pathway to Positive Mental Attitude and Success" can definitively build on your journey to greater. I am humbled and excited to be one of the dynamic authors and value, my friend Lefford Fate, for bringing us together as an alliance."
Copies of this book may be purchased on Amazon: https://www.amazon.com/dp/B07T2G8K6B
About Johnnie Lloyd
Speaker, author, entrepreneur, coach, facilitator, mom, and GiGi. Highly experienced visionary that specializes in Transformational Development by utilizing proven success principles.
She has over 35 years of expertise in leadership positions and extensive experience as a Fiscal Executive in Federal, corporate, and non-profit arenas. She engages her audiences as a Speaker who provides inspirational keynotes that provoke and empower while weaving in her backstory of coming from homelessness to a builder of wealth. She has proven results as a Coach, Trainer, and Consultant who continues to demonstrate innate ability to build and lead diverse teams to new levels of success through interactive and engaging ways.
A global powerhouse who is a captivating professional with impeccable character and integrity. She is known as a financial Guru "Pusher" who can take financial constructs and leadership concepts then congruently connect with everyone regardless of their financial background stress, or fears regarding finances.
She enjoys creating limitless opportunities for others, based on maximizing their potential through proven success principles that are unleashed from right where they are, with what they have, right now. Her motto is "You are fire when you are focused"

and "Transforming your mind transforms your world and money."
Author:
Legacy Moments: Transformation that goes Beyond Change www.mindURLegacy.com
Learn More: www.JohnnieLloyd.com
Media Contact
Company Name: Marketing Huddle, LLC
Contact Person: Mike Saunders, MBA
Email: Send Email
Phone: 1-888-467-6374
Country: United States
Website: https://www.AuthorityPositioningCoach.com