A Leading luxury car dealership, Phillips Auto, announces the launch of its buying campaign for the 2nd half of the year to save you money before your vehicle's depreciation accelerates.
We all know cars are depreciating assets; the more we wait to sell a car, the more money we lose. Historically speaking, depreciation happens throughout the year. Do you know that there are certain points in the year when cars tend to depreciate faster? Now, before you start to think that you have probably heard this before, it is quite the opposite: there are so much data available to the public that show the trends but not many of us actually pay attention to it or even know how to read it.

We all know the "end of the quarter" and "end of year" stigmas that surround the industry. However, there's something under the surface that isn't visible to everyday consumers, or in some cases, even the dealerships. As aforementioned, cars are depreciating assets; they typically go through four major hits over the course of a year. Some hits are softer than others. According to the trends and observations, vehicles typically take a depreciation hit at the end of every quarter. However, the major hits come when the new model years are released in the market (typically this starts in late August) and when the new year is around the corner.
One of the major challenges faced by vehicle owners when it comes to selling their used cars is getting the right value. Consequently, most used car sellers often dispose of their vehicles at prices that are far below their value. This is where Phillips Auto has been able to make a huge difference, particularly in the Orange County area. The recent launch of its car buying campaign is a further reiteration of the company's desire to provide the best possible experience.
Car values are determined by what someone is willing to pay for the vehicle in the market. As you already know, there are two types of markets: retail and wholesale. The best way to get the most amount of money for your car is to post it online and retail it. That involves just a little legwork and very few steps you must follow to achieve your goal. Now, we all know what we need to do. We need to get the car cleaned, take photos, go on different websites (i.e. Cars.com, Autotrader.com etc.), pay at lease $100 and list it online.
Once it's posted, you begin to get some people reaching out to you asking questions about the vehicle, trying to see how they can purchase it; since majority of us are financing cars, we rarely ever pay cash for them. Without getting too much into financing jargon, banks require certain documents to process a loan application. After receiving the necessary documents, the vehicle must meet the bank's guidelines in order for them to be able to approve the loan. Finally, the funding process starts.
Now, before we get to the approval phase, there's a negotiation phase. Even if your car is priced well in the market, you will still get people who want to haggle. Once the negotiation is completed, prospects come to your home or office to look around the vehicle and test-drive it. Normally, it takes multiple prospects to find a buyer who is not just willing to purchase the vehicle, but well-qualified… And all of this happens while we're trying to live our busy lives.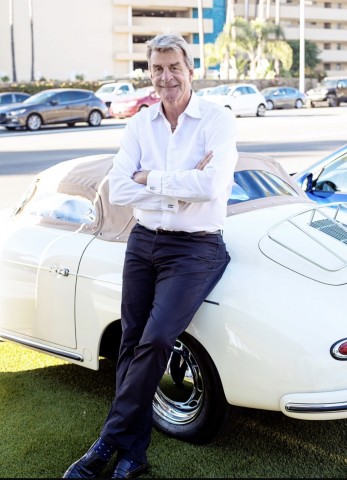 The wholesale route has different steps, too. How do you know the wholesale value? Do you know what is in demand? Have you found yourself going on Kelley Blue Book or Edmunds.com to get an idea of what your car is worth? Once you have gotten an estimate from KBB or Edmunds, you most likely have found yourself calling multiple dealerships to see what they will give you. Have you gone into a dealership just to figure out that the estimates given by these online tools didn't take the condition of your car into consideration? Now, you get frustrated and walk out, only then to find yourself browsing the web again for answers. Maybe at this point, you realize that you should go to CarMax to save time and frustration.
Well that's where Phillips Auto comes in; they offer you direct access to Manheim without the risk of your vehicle not selling, fluctuations in value and auction fees etc. by buying your vehicle upfront. You may ask, why does it matter? Manheim is the largest vehicle auction in the nation by volume. It is also a benchmark for dealers when it comes to assessing vehicle values. Now why is this important? Most dealerships use Manheim values to appraise vehicles and they always give you less than MMR (Manheim Market Report) to make a profit.
The best way to ensure that you are getting the most amount of money for your vehicle is to stop calling around to get ideas over the phone, because no one can really give you a true value of your car without physically inspecting it. Car dealerships are structured to sell new cars, so when you take your car in to sell it, their objective is to trade you out of your car and make a deal on a new one.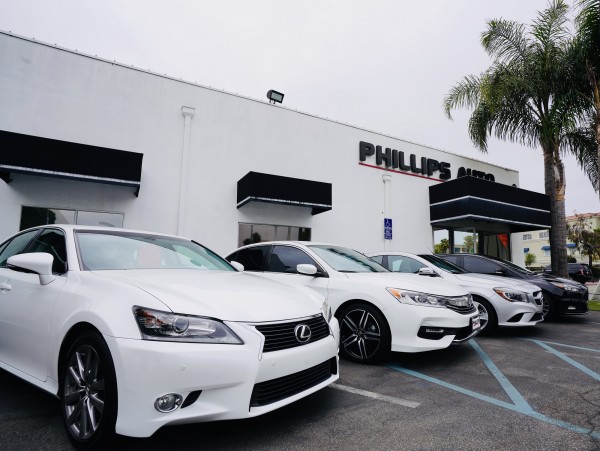 Whereas, Phillips Auto, are buyers. You can bring in your car once you have previously gone to CarMax; they guarantee to beat any written offer you get from them without pressuring you into buying another car. Malcolm Phillips, owner of Phillips Auto, explains that the reason they are able to make this guarantee is because they began in the wholesale business; they process hundreds of vehicles of their own, other wholesalers', and even other dealerships' every week.
Now, how do they accomplish that? It's simple: they invest time, effort and money. Phillips Auto invests into the condition of the vehicles. They inspect them before taking them to the auction to find out if there are any issues. Afterwards, they either attempt to fix those issues if they are minor, or fully disclose them at the auction if we can't get the return on investment. This does a few things: it eliminates the guesswork and makes it known to the buyer, which causes the buyers to step up and pay good value for them since they are now fully aware of exactly who they are dealing with. In this case, buyers are thousands of other dealers.
Phillips Auto has been in the business for over 35 years, and have purchased and sold over 39,000 cars. They have their own lane at Manheim with their name on the line. Per Malcolm Phillips, he takes an immense amount of pride in trust, integrity, and full disclosure. With this launch, Phillips Auto is looking to reiterate its position as a leader in the auto sales industry as they launch its buying campaign to purchase vehicles of all makes and models from owners who are looking to sell them at a good value. The company is giving CarMax, a popular car dealership, a run for their money, as they claim to beat any official offer from their competitor. From what it sounds like, they are committed to their promise.
This is unprecedented in the auto industry: allowing car owners to sell their car quickly, easily, and for the most money.
Phillips Auto is one of the most sought-after used vehicle dealerships in Newport Beach, California. Some of the features of the recently launched campaign are briefly highlighted as follows:
Guarantees to beat any written offer from CarMax
​Instant payment to sellers
​Complimentary shuttle to the home or office of the seller
​"Pick up and pay" service offer
​Payment of equity at the time of sale even if the vehicle has a payoff
​Take care of all the paperwork, including DMV
Phillips Auto has continued to receive accolades from different customers thanks to their excellent service delivery. "Phillips Auto made our experience incredibly comfortable and stress free which I can honestly say is rare. We would definitely recommend Phillips Auto to others based on our experience," said Roxanne.
More information about the buying campaign can be found on the website. Phillips Auto is also available across several social media platforms including Facebook, Twitter, and Instagram.
About Phillips Auto
Phillips Auto is a leading car dealership that aims to help its clients own their dream car or sell their current vehicle by providing drivers in the Newport Beach area, as well as nationwide, with a wide selection of pristine pre-owned vehicles. The company has grown to become the largest independent premier luxury and exotic car dealer in Orange County, California.
Media Contact
Company Name: Phillips Auto
Contact Person: Malcolm Phillips
Email: Send Email
Phone: +1-949-574-7777
Address:1220 West Coast Highway
City: Newport Beach
State: CA
Country: United States
Website: https://www.phillipsauto.com