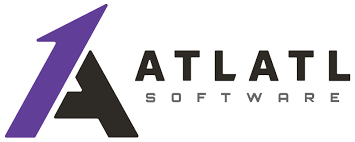 Jeremy Batts, Director of Design and Art Development at Atlatl Software recently explained how manufacturers can implement visual configuration technology.
Batts shared, "As our experience economy continues to evolve and push towards interactive visual configuration and sales, a general question that continues to plague the early adopter is the simple question, 'How do I implement my products into a visual configuration software?' This is more often than not a new paradigm in old territory. We all want the success and efficiencies that true dynamic visuals can provide, we just need to know how."
The Atlatl team works directly with customers to understand the product at the technical engineering level by breaking down and identifying the product implementation needs, rules, and requirements for a visual solution.
The supplied reference models and engineering resources are converted into lightweight and portable models. This conversion offers the most efficient performance for a real-time and dynamic experience, while visually representing the product that is true to its real-world counterpart.
Utilizing the power of patent pending Atlatl Creation Graph and the Atlatl Rules Engine (this is what drives and ensures consistent and accurate configurations within the products own confines) to deliver a high-powered sales tool across the sales channels, the completed assets are imported, and that is when implementation truly begins. The process for implementing a product into a visual solution is straightforward and repeatable. The complexity of implementation is only as complex as the product itself.
To read more, go to: http://bit.ly/2Jh66bP
About ATLATL Software:
ATLATL (www.atlatlsoftware.com) delivers speed and accuracy to power a more productive sales experience. We are able to do this by leveraging the benefits of 3D visual product configuration and step-guided workflows to streamline the sales process and drive efficiency. To ensure order accuracy and empower users, we work closely with our customers to understand their business, product, and engineering rules. Building these into our tool, our customers are able to work faster and more independently than before to improve their productivity.
The result is increased sales, higher win rates, and a better customer experience when partnering with ATLATL. Follow Atlatl Software on Twitter @Atlatlsoftware
Media Contact
Company Name: ATLATL Software
Contact Person: Chris Beaudin
Email: Send Email
Phone: (540) 335-1801
Address:658 King St
City: Charleston
State: SC
Country: United States
Website: www.atlatlsoftware.com