Blockchain Technology based Device Identity & Update Solution: As attractive targets to hackers, IoT device vulnerabilities have shown how critical and challenging it is to be able to provide needed software and firmware updates securely.
July 15, 2019 – Redmond, WA – Mobodexter, provider of comprehensive enterprise IoT solutions for the Internet of Things (IoT), announced today its launch of blockchain technology-based device identity and update solution. This solution adopts blockchain technology to solve the challenge of securing software and firmware updates to IoT devices.
Thousands of IoT devices distributed in fields factories and other environments need software and firmware updates quickly and securely. The need for the updates determines the frequency of software and firmware updates. The primary reasons for these updates are fixing bugs or vulnerabilities and adding new features. Also, IoT devices are 'headless' as they don't have a display unit or a keyboard. Hence IoT environments demand secure, event-driven, and automation for device updates.
However, the problem becomes massive when a bug can lead to a security threat that allows a hacker to use the IoT device to harm other people connected to the internet. Many government bodies are already enacting laws to secure IoT devices. The ability to get software update is a critical capability that can improve the all-around security of the internet. Cost is the main factor with IoT devices as they're intended to be inexpensive, relatively low-end devices. At the same time, it is essential to have an easy and secure way to push updates to the devices when a vulnerability is detected.
Mouli Srini, CEO of Mobodexter, Inc says "Mobodexter's blockchain technology-based device identity and update solution enables IoT devices to get Over-The-Air software and firmware updates in a decentralized way with much better control and security. Mobodexter has created this solution that easily retrofits into the existing enterprise deployment model for device software updates."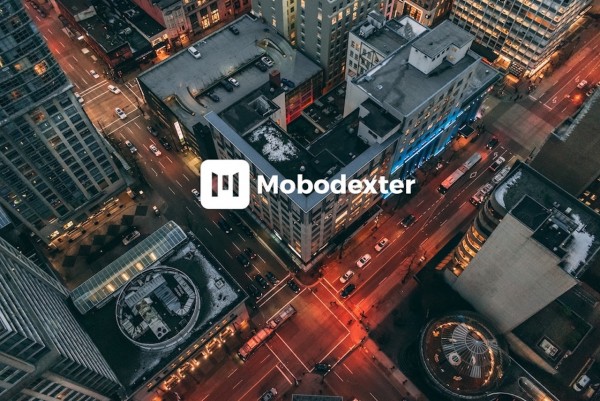 Mobodexter's Device Identity and update solution is comprehensive and comes pre-configured with a blockchain node running on dockers and a blockchain API that runs on client devices. The blockchain nodes maintain a ledger of software versions and approvals. The device validates the authorization on the ledger before it performs an Over-The-Air software update.
The Mobodexter Device Identity and Update solutions include:
• Pre-configured Smart Contract.
• Docker image of blockchain node that hosts the Smart Contract.
• Client software for devices.
Mobodexter has also launched IoT Edge Consultancy services to help companies to build an effective Device Update strategy using this solution.
About Mobodexter, Inc
Mobodexter builds comprehensive IoT Edge systems for the enterprise and the Industrial Internet of Things (IoT) applications. Its innovative IoT Edge solutions and services enable enterprises and industries to develop an effective business IT strategy. Mobodexter is headquartered in Redmond, WA.
Mobodexter and its logo are registered trademarks of Mobodexter in the U.S.A. and other countries. Paasmer and SmartEdge are trademarks of Mobodexter in the U.S.A.
Media Contact
Company Name: Mobodexter,Inc
Contact Person: Courtney Ashford
Email: Send Email
Address:15127 NE 24th Street #146
City: Redmond
State: WA 98052
Country: United States
Website: https://mobodexter.com/