The tale of two cities (Nashville, Tennessee and Ocala, Florida) has given birth to 2 of the hip hop industry best in recent years. Homiletix & MultiMilCUZiMULTiTASK, two artists with two totally different styles would join forces in 2018 to form The Neighborhood Watch. In the time in which mainstream artist are playing out their soap opera, and misleading black culture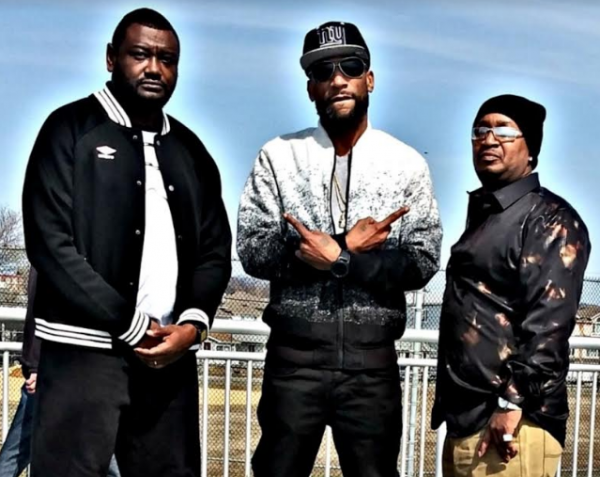 The Neighborhood Watch has stuck to the code of staying true to the game. The Neighborhood Watch has gained notoriety throughout the U.K. as Launch Pad Media Group out of London has been their driving force throughout London and surrounding areas. Their single "Neighborhood Watch" which features Lord Jamar of the legendary hip group Brand Nubians has garnered them much success being picked up by DJ Choice for inclusion on the project "Cruises To Jamaica" which reached #1 on the Billboard's Chart. We ask that the industry brace itself for the arrival of Homiletix & MultiMilCUZiMULTiTASK "The Neighborhood Watch". in Nashville, TN.
Homiletix & MultiMilCUZiMultiTask aka "The Neighborhood Watch" goal is to expose the industry phonies, G-checking the lames in the game, simultaneously bringing awareness to the struggles and oppression of poor people living in the ghetto. Despite the duo's two totally different styles, they have successfully brought their like-minded message to the forefront.
Their raw, up in your face lyrics may surprise you, but don't be surprised as they become the next "big" thing in the hip hop world. Be sure to follow these two on social media so you won't miss what they have in store for the world as they Rise above the industry Demons
For more information please check https://www.amadarecords.com/ or send e-mail to [email protected]
Media Contact
Company Name: The Neighborhood Watch
Contact Person: HOLLY SMITH
Email: Send Email
Phone: 470-237-6886
Country: United States
Website: HTTPS://WWW.AMADARECORDS.COM/