When the Legions are in chaos, the battle is on the verge. The exiles must fight to free them, however, all of these are not voluntary.
From June 7, 2019, Path of Exile 3.7.0 update Legion officially launched, although it has been more than a month since the time has passes, there are still not few players struggling with the adventure, so I became an exile a few weeks ago. Until now, I have written the guide I have summarized according to my experience, hope that it would be able to help you.
Introduction
Just like the description "trapped for thousands of years in the Domain of Timeless Conflict, the mightiest military leaders of Wraeclast's history have been fighting an eternal war" from GGG,the exiles have to fight for freeing the legions from the endless battle and earn their valuable rewards.
The battle will never stop, the exiles encounter a large amount of monsters and enemies, in order to complete the challenges, they are featured a new league mechanism, new skills and items.Once successful, they can obtain the loot as rewards.
Eternal pillars
In each area of Wraeclast there is both a Timeless Monolith, as long as interacts with them, it will reveal monsters of the legions, frozen in time. Dealing damage on the monsters when they are able to move and reducing their health to zero. The time is limited, once the monsters will come out and attack the players, so before that, they must be killed best. If all goes well, the players will have the opportunity to pick up the reward dropping from the monsters. The more dangerous monsters, the more likely to obtain rare and valuable items. To sum up, the exiles must control the time to attack the monsters, the faster, the better.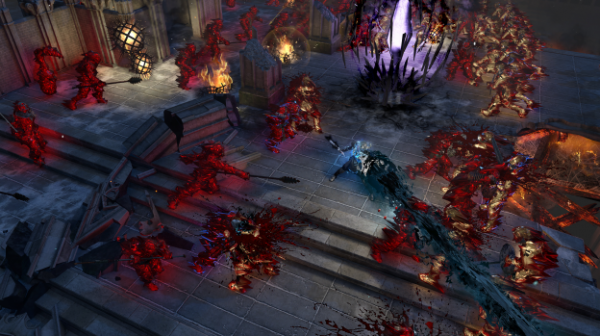 Corps project
The Splinters might drop from some monsters including Timeless Eternal Empire Splinter, Timeless Karui Splinter, Timeless Maraketh Splinter, Timeless Templar Splinter and Timeless Vaal Splinter, and they can combine together to form an Emblem of the legion. While the Emblems can be used in only specific Laboratory or Map Device, such as Timeless Eternal Emblem must be used in the Templar Laboratory or a personal Map Device.
Only two or more different Emblems are placed into the Map Device, it is able to unlock portals to the Domain of the Timeless Conflict.
Another one new reward is Incubators, which can be placed on a certain item, once one player kills a certain number of enemies by the item, he can get the corresponding reward, which is also known as incubated items. There is a total of 26 incubators this time, which are divided into different levels according to different incubation effects.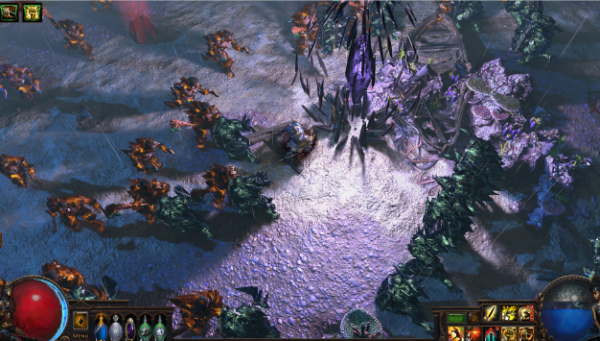 Challenges and rewards
Anyway, the Legion League is a very exciting update including 40 optional challenges. Not every player is required to complete all the challenges, and each time they complete, they are able to receive the corresponding rewards, such as some in-game crowns, trophies, wings and other items, which all can be used in Legion league.
Conclusion
The update of POE is a bold breakthrough with a lot more new content than before, some large scale reworks, more exciting rewards and a faster-paced event. In short, it is pretty good.
However, in order to act better in the game, I also used an extra prop which you might have thought of but never tried.
I was recommended to prepare some Poe Currency for exchanging Poe Items as well as some rare orbs in case of need.
Mmoah.com is one of the best places I once bought Poe Goods, my every order has been delivered within 10 minutes, and I probably fell in love with the customer services, who answer me quickly and patiently, even if the question is stupid. I just went to my trusted Trustpilot to check out their reputation, what surprised me is that they already have 9.6 Trustscore there.
Believed that all of your questions can be answered within 20 seconds if you want to consult some questions. Good luck on your adventure.
Media Contact
Company Name: MMOAH
Contact Person: Media Relations
Email: Send Email
Phone: (+1)-315-636-5275
City: Washington, DC
Country: United States
Website: https://www.mmoah.com/