Full-service apartment locator, Interiors By Lamar, continues to soar in the real estate market by helping individuals with bad effectively secure homes
Interiors By Lamar was founded by visionary, humanitarian, and entrepreneur, Brandon Clark in 2011, as an interior design solutions provider. Over the years, the outfit has grown to become a full-service apartment locator, offering second chance apartment service to individuals across different parts of the United States. The company's excellent service delivery and commitment to ensure that the diverse needs of customers are met have made it one of the most sought-after services providers in the industry.
One of the major challenges faced by families across the United States is getting a decent accommodation. It gets even more difficult for people with challenged credit to secure good homes as their circumstance often require them to pay higher for mortgages. However, Brandon Clark and his team at Interiors By Lamar seem to have changed this narrative over the past 7 years by making it relatively easy to secure homes even with poor credit.
Interiors By Lamar started out as an interior design company, specializing in a wide range of services such as Custom Home Designs, Commercial and Residential Remodeling, Domestic and International Residential, and Commercial Furniture Staging.
The company has grown over the years to become a full-service apartment locator offering no credit check apartment services, helping individuals with bad or challenged credit to effectively secure homes.
The primary goal of the company is to provide its clients with only the finest of luxury brands and concepts at an affordable price, and it has been able to stay true to this goal even with its second chance apartment service. Consequently, the company has been able to carve a niche for itself as the go-to resource for no credit check apartment services. Some of the features and benefits of the second chance apartment service offered by Brandon and his team are briefly highlighted as follows:
Optional Fully-Furnished Corporate Apartments and Corporate Housing
First Class Customer Service Representatives
Convenient Nationwide Locations
Flexible Lease Terms
Optional Moving services to ensure a safe and secure move
Only Criminal Background Check Required
As a philanthropic, Brandon Clark has helped more than 100 homeless families to get their lives back through nonprofits and the help of local agencies by providing them a full furnished home for one year and rent free.
About Interiors By Lamar and Brandon Clark, President and CEO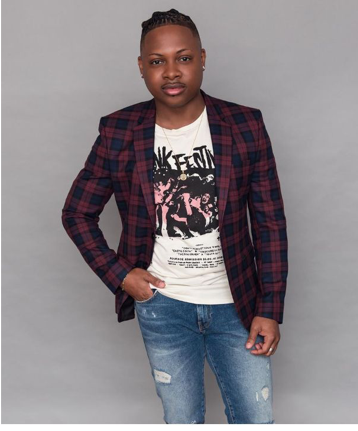 Interiors by La'Mar, LLC was founded by a publicist, event planner, interior designer, and successful entrepreneur, Brandon Clark, in February of 2011 in Miami, FL. Staying true to the motto – "Impeccable Designs for Remarkable People," the company specializes in custom home designs, commercial and residential remodeling, domestic and international residential and commercial furniture staging, providing clients with the finest of luxury brands and concepts at affordable prices.
More information about Brandon Clark and his amazing services as a real estate and interior design expert can be found on the website. Interiors By Lamar is also available across several social media platforms including Facebook, Instagram, YouTube, and Twitter.
Media Contact
Company Name: Interiors By Lamar
Contact Person: Brandon Clark
Email: Send Email
Phone: 888-505-0626
Country: United States
Website: www.interiorsbylamar.com/housing