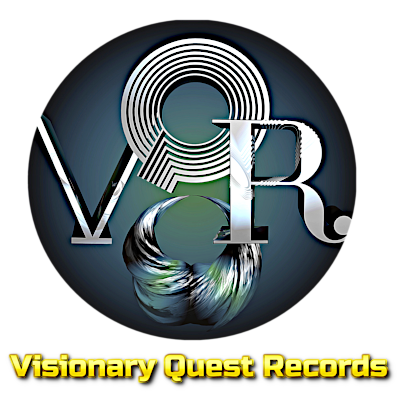 Multi-talented entertainer and hit maker, Tito Abeleda, releasing passion the EDM style with the release of his latest project, "Passions Pulse" on July 14, 2019
It is July and what better time to enjoy a banging EDM from one the best talents in the industry as Tito of Visionary Quest Records makes a comeback to EDM with the release of "Passions Pulse." As summer fast approaches its climax with everyone celebrating the tropical heat of summer parties and Pride festivities going in full force, Tito is giving music lovers the best possible close to the season as he officially releases the song on July 14, 2019 – "National Nude Day."
After releasing modern classical orchestral music for most of the year, the multi-talented music maker is making a grand return to EDM on July 14, 2019. The release date of the single coincides with National Nude Day, a day to celebrate the nudist lifestyle and philosophy, believing that the human body is most beautiful in its natural state, free of shame and restriction.
Tito has always been an ardent entertainer, with degrees in music, dance, and law. He started off as a director and choreographer, working on live shows across the U.S. and abroad for many years. Tito enjoying a long 10-year on Broadway, featuring on several works including the 1996 Broadway Revival of The King and I with Lou Diamond Phillips, Donna Murphy, Faith Prince, and Marie Osmond.
In 2000, Tito went to law school as he embarked on his 2nd career as a prosecutor, in house counsel, and entertainment lawyer. As an advocate, Tito authored a law review article: Digital Compensation: Recording Artists' Collective Fight for True and Fair Compensation published in the Southwestern Law School Entertainment Law Review Journal in Los Angeles, CA.
Tito wanted to reconnect with the arts, but in a different way – composing music. This led to founding Visionary Quest Records in 2017, with the goal of providing a resource of music for other creators to support their creative vision. Tito started out making songs from the dance/EDM/House genres. However, he has evolved over the years, expanding his catalog to include modern classical, Bollywood, cinematic, epic, orchestral, new age genres and most recently traditional Chinese music.
In March and April of 2019, Tito composed and produced original orchestral works in honor of his Father and Mother, paving the way for his upcoming orchestral album Tears from My Eyes: Song from Soul released in March of 2019. The works include 1) Tears from My Eyes: Remember Your Feelings (For Orchestra); 2) Tears from My Eyes: Reflection and Contemplation (For Flute Choir); and 3) Tears from My Eyes: Mourning in the Rain (For Clarinet Choir). In May of 2019, iMuse Publishing published his children/family art book Pooch 'n' Kitties (English edition) and Perro y gatitos: (Spanish edition).
Tito believes that there is a story in every song, thus he cherishes those stories that artists share from their creative works. His mission statement for Visionary Quest Records is "There is a story in every song, but the music holding this story is not complete until it finds its significant other, the listener who will cherish its message," and he has stayed true to it over the years.
Tito's works have endeared him to the heart of lovers of good music worldwide. "This playlist makes finals and essaying writing almost possible … Ahaha. Thank you for the beautiful songs! I absolutely love this mix … Beautiful choices, same music taste! Listening to this mix, while going through pages and pages of your amazing blog just brighten up my Sunday morning. Thank you," said Female, 30.
Passions Pulse is currently on Visionary Quest Records' website for preview listening. The song is also available for pre-order on iTunes, Amazon, and BandCamp.
Tito Abeleda is available across several social media platforms including Facebook, Twitter, Instagram, and SoundCloud.
Media Contact
Company Name: Visionary Quest Records
Contact Person: Lamberto Abeleda, Jr.
Email: Send Email
Phone: +1-888-512-7317
Address:309 Northeast 16th Street, Suite 4
City: Fort Lauderdale
State: FL, 33304
Country: United States
Website: https://www.visionaryquestrecords.com/