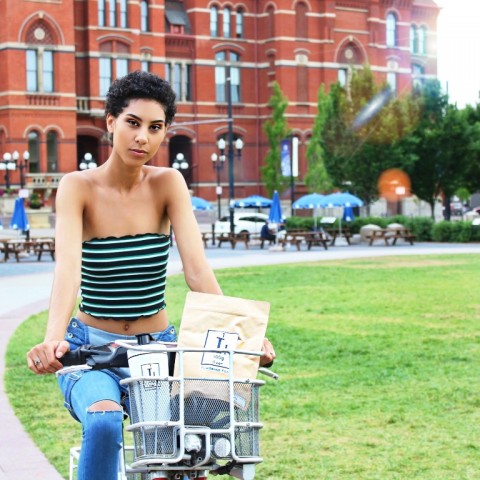 While there are a variety of meal replacements available in the market, it becomes important for consumers to read the back of the label instead of getting intimidated by the packaging and marketing. Turns out that the majority of such meal replacements have artificial multivitamins as staple ingredients which aren't as effective for the body as they should be. This is why ilixer has introduced a high-quality meal replacement that is nutritionally complete and made using only organic and plant-based ingredients to provide an optimal ratio of proteins, carbs, fats, and fiber along with all 27 essential vitamins and minerals. It contains no artificial vitamin powders: only natural components that provide the body with nourishing fuel.
For people who need balanced nutrition on their busy days and don't have time to eat a proper nutritious meal, ilixer is the perfect meal replacement. It makes eating healthy, easy and tasty. It is flavored using real, organic cinnamon, cacao and stevia and infused with the right ratio of nutrients to keep you full and energized at least four hours. No wonder ilixer receives great reviews from its subscribers, one of whom says, "I try to maximize the amount of whole foods and nutrients in my diet, but shopping for and preparing healthy meals can be tough with a super busy and irregular schedule. When I tried ilixer, I was hooked." Another ilixer subscriber says in their review, "ilixer completely changed my days, no more afternoon slumps, no more wasted time, waiting for food, no more unnecessary expenditures. I feel better and that makes me want to do better."
Each pouch of ilixer contains 2000 calories and comes with a measuring scoop for approximately 5 regular 400-calorie meals. Each scoop of ilixer is filled with organic plant-based proteins, nutrient-rich carbs, healthy fats, over 27 essential vitamins and minerals, antioxidant-rich ingredients, organic fruits, and vegetables without any artificial ingredients, vitamin powders, added sugars, gluten, soy, GMOs or artificial sweeteners. Since ilixer has all the vital nutrients, it can be eaten for all the meals throughout a busy day.
A pouch of ilixer is best for those looking for a natural and organic meal replacement option on the go. Furthermore, at only $3.91 per meal, ilixer costs less than most unhealthy fast foods. The customers can either make a one-time purchase or subscribe to save up to 15% on the product. More information about the product can be found on their official website.
Media Contact
Company Name: ilixer LLC
Contact Person: Cody Blatt, Founder
Email: Send Email
Country: United States
Website: ilixer.com