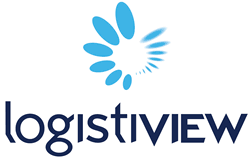 Seth Patin, CEO of LogistiVIEW recently authored an important feature article about how Augmented Reality (AR) technology is a game-changer for the upcoming 2019 holiday season in IoTNow magazine. To read more, go to: http://bit.ly/2YGDKyx.
LogistiVIEW's Connected Worker Platform, built on VIEW (Visual Input Enabled Wearable) technology, is in time for the 2019 holiday season. It combines Computer Vision, Augmented Reality, Artificial Intelligence (AI), on smart glasses to transform complex data for workers to make better, more informed decisions across tasks.
Patin shared how warehouse workers can be faster, safer, and more accurate this holiday season. LogistiVIEW technology improves workforce productivity and job satisfaction by making processes hands free and eyes focused – guiding warehouse workers with simple, highly-intuitive instructions.
LogistiVIEW technology rethinks workforce instruction by creating a system that equips workers with vast amounts of information – but simplified to only what's critical at the moment of work. Instead of text or voice-only instructions, workers see highly intuitive visual cues in smart glasses that simplify decision-making and reinforce the choices throughout work. As a result, workers know where to focus, helping overcome fatigue at the end of a shift resulting in errors and mispicks. The result is training time that is reduced to minutes, allowing temporary workers to get up to speed faster, and warehouses to adapt rapidly to changing business needs throughout peak season.
With visual-based cues that deliver only what is critical for that task, along with simultaneous voice instructions, LogistiVIEW simplifies the worker's decision-making process to reduce errors, increase accuracy, and enable rapid training across the warehouse.
IoTNow is the leading global magazine and online news source covering machine-to-machine communications in a whole host of industry verticals.
About LogistiVIEW
LogistiVIEW, headquartered in North Carolina, is pioneering enterprise Augmented Reality solutions that solve real-world business problems. LogistiVIEW's Connected Worker Platform is an enterprise productivity toolset for the frontline worker. The patent-pending platform connects advanced technologies with the most critical resource that industry can harness: the power of human intelligence within the workforce.
Combining Augmented Reality, Artificial Intelligence (AI), and computer vision, the LogistiVIEW software transforms complex data into actionable insights for workers to make better, more informed decisions. The platform grants access to endless sources of data – while serving up only the most critical information in an intuitive and highly visual way. With its award-winning technology in active deployments today, the Connected Worker Platform enables a new collaboration between worker and technology across Industry 4.0. Follow LogistiVIEW on Twitter at @logistiview.
Media Contact
Company Name: LogistiVIEW, Inc.
Contact Person: Paul Patin
Email: Send Email
Phone: (919) 336-0719
Address:8000 Regency Pkwy, Suite 515
City: Cary
State: NC
Country: United States
Website: https://www.logistiview.com/