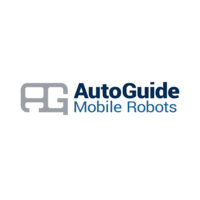 The AutoGuide Mobile Robot Max N10 Modular Mobile Robot Platform is a Configurable Modular Robotic Autonomous Guided Vehicle based on combining and redesigning many traditional material handling systems into a common base. Its drive motor/sensor/steering/safety/communication features and a series of modular attachments allow the user to obtain the most economical capital efficiencies in warehouses and distribution centers.
No longer does a user need to purchase complete systems for differing operational modes (tugger, unit load deck, pallet stacker, pallet truck, or high bay pallet lift-truck). The common base can be reconfigured in short order to remove one modular attachment and mate the base with a different mode modular attachment to suit a different material handling application.
This patent pending concept is a novel addition to the material handling marketplace. The use of modular attachments enables the supplier to achieve volume production of the base unit much more quickly which drives down costs, shortens lead-times, and improves reliability due to accelerated product maturity. Customers can evaluate new attachment designs without great expense.
About AutoGuide Mobile Robots:
AutoGuide Mobile Robots (http://www.agmobilerobots.com/) connects leaders and innovators in the fast-growing material handling technology sector by sharing ideas and promoting advancements in robotics and automation. Rob Sullivan, CEO of AutoGuide Mobile Robots leads a team from the company's new R&D facility in Chelmsford, MA as well as their recently expanded manufacturing facility co-located with system integration sister company Heartland Automation in Georgetown, KY.
The AutoGuide Mobile Robot team exceeds customers' needs and expectations by providing superior service as the worldwide leader in advanced technology Mobile Robots. Offering a lean manufacturing value proposition of reducing costs by eliminating transport inefficiencies in factory and warehouse operations by improving worker and product safety, reallocating labor resources to more value-add activities, and increasing delivery throughput and consistency, AutoGuide Mobile Robots provides the shortest lead times and most rapid ROI in the autonomous transportation market.
Proudly Made in America, follow AutoGuide Mobile Robots on Twitter @AGMobileRobots.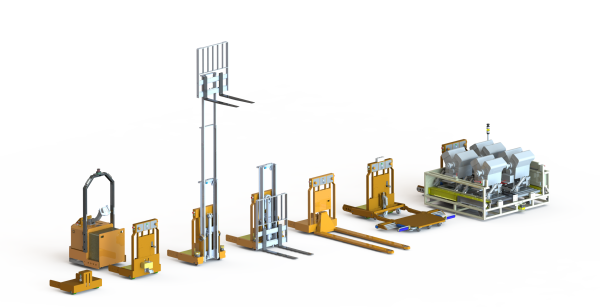 Media Contact
Company Name: AutoGuide Mobile Robots
Contact Person: Van Garrett
Email: Send Email
Phone: (603) 718-9837
Address:2 Omni Way
City: Chelmsford
State: MA
Country: United States
Website: www.agmobilerobots.com