Budding actress and TV Host, Eniola Omoniyi who is popularly known as Eniivy has just launched a new Talk Show titled REAL TALK WITH ENIIVY in collaboration with POP Central TV on leading Satellite cable TV, DSTV.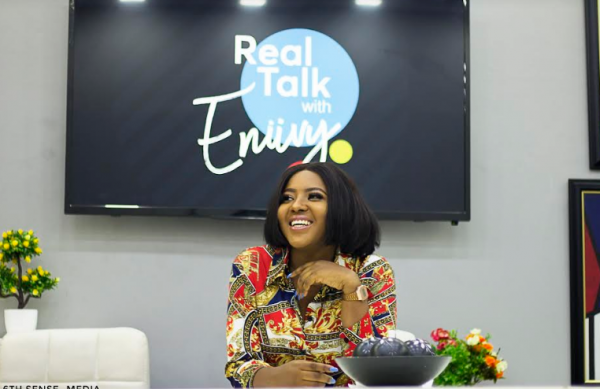 Eniivy who attained a University Degree in Mass Communication is definitely going to be a breath of fresh air in the history of Talk Shows in Nigeria with her talk show, Real Talk With Eniivy. The multi-talented actress who has an undying passion for entertainment admitted to being truly excited and overwhelmed about the TV Show which would be a game changer in the entertainment industry in Nigeria and Africa.
Real Talk With Eniivy which is set to air at 9:00pm every Sunday on POP Central TV – Dstv Channel 189 was formally launched on Sunday, 7th July, 2019. POP Central TV is a pop-culture entertainment platform that focuses on expressing diverse culture through the use of content creators.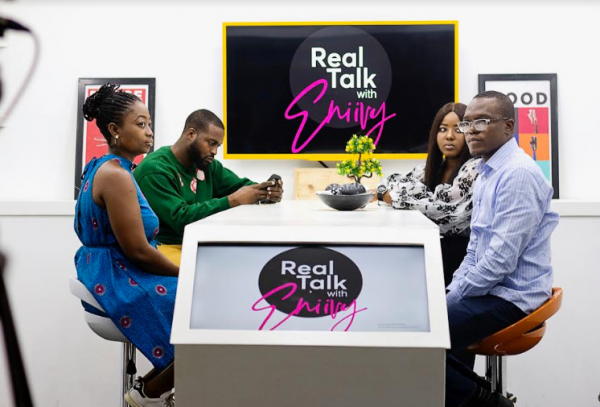 The Television Program is an hour long and comprises of 3 exciting segments which are bound to keep its viewers glued to their TV screens. The Show sees its host Eniola Omoniyi sit down on a round table with a variety of guests from different walks of life ranging from industry professionals and experts, to entertainers, political enthusiasts, media moguls, entrepreneurs, sportsmen, students, and even Children as they talk about matters that affect our everyday life and society at large, as well as sensitive issues people would rather shy away from.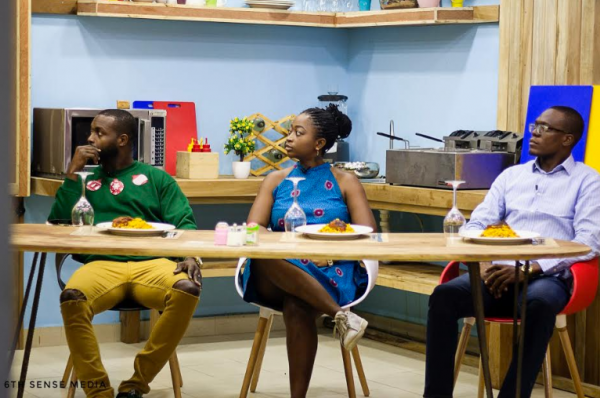 REAL TALK WITH ENIIVY aims to shine a spotlight on "real people", and give real time insights into different individual pursuits, struggles, victories and the passion that lies within them. Viewers will also be rewarded with giveaways as they continue to keep up with and engage with the show.
Giveaways for viewers will also be included in the show to make sure they keep engaging and rewarding viewers as they keep up with the show.
There are also many side attractions aimed at educating and entertaining viewers including Food tasting, Q and A sessions, Games and lots more.
Over the last few years, Eniivy, as she is popularly called, has continued to hone her entertainment skills in acting, as well as the art of hosting TV shows and event Red carpets. According to her, the vision for the TV Show is to touch lives, provide a learning platform for the younger generation and impact the society positively. This is definitely a breath of fresh air and a force to reckon with. Kudos to the actress!
Media Contact
Company Name: Elite Resources Media
Contact Person: Joyce Imiegha
Email: Send Email
Country: Nigeria
Website: http://www.instagram.com/eniivy