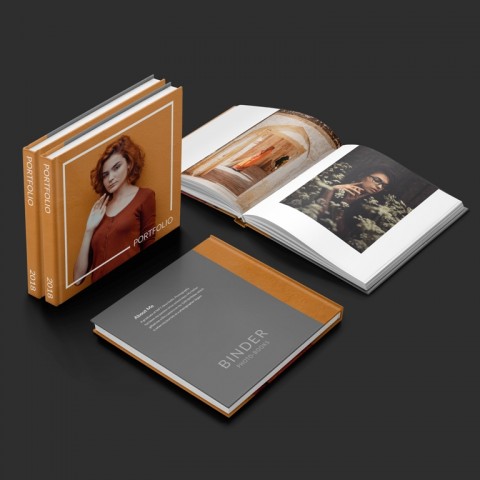 Publisher Shubhojit Chatterjee has announced the launch of India's first self-publishing platform for photographers and artists called "Binder Photo-books". It is aimed to provide a convenient environment for emerging photographers and artists to publish their work. Shubhojit has been working as a photographer with publishing firms since 2007 and on observing the difficulties in photo-book publishing, he decided to do something about it. After years of designing, brainstorming, and collaborating with experts, he finally came up with Binder Photo-books, a platform that will enable photographers to self-publish and sell their work to the world.
Interviewer: What has been your journey with books? What brought you to printing?
Shubhojit Chatterjee: I began working as a photographer with publishing firms in 2007, while I was still in high school. On graduating in 2009, I began publishing books on my own. Over the coming years, my team and I published several books for the Indian Army and a few corporates.
As a regular vanity publisher, it became apparent that photo-book publishing was difficult and should be made easier and available to everyone.
In early 2016, I began with the idea of Binder. Binder is a quality photo-book designing, printing and self-publishing platform for photographers.
Interviewer: Binder enables a return to printing pictures and producing physical books. In the era of all things digital, what is the appeal of the 'analogue'?
Shubhojit Chatterjee: More so now than ever because we live in a time of abundance. Swiping through hundreds of images a day on Instagram, we like several of them and yet, rarely remember any. This abundance of material easily available to the boredom-fearing mind fails to register the detailed nature of a photograph. In the photographic community across the globe, the ultimate form of a photograph is print.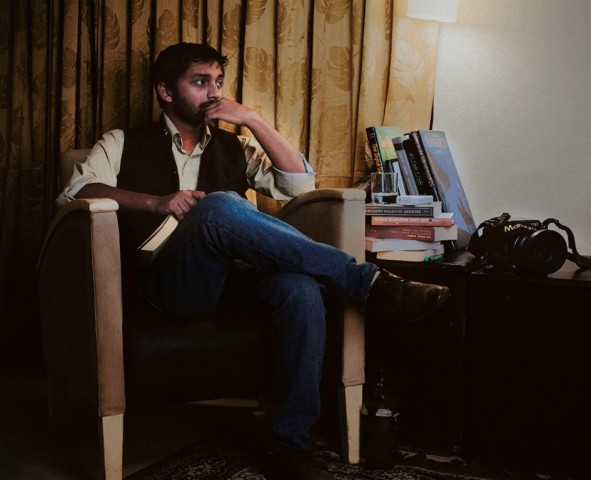 Interviewer: Let's say, I had to get a photo-book printed, what would I need to do?
Shubhojit Chatterjee: Printers are located in industrial areas which becomes inconvenient for individuals to approach them for small demands – say a single book. Firstly, you will need to know or get someone to design your book in a printable format. Then you will scout for a printer who can print just one copy and in good quality, and thereafter bind it using quality materials.
Interviewer: How does Binder help with this?
Shubhojit Chatterjee: The user journey on Binder has been made very simple so that one can concentrate on the placement of images and text. Before you begin designing your photo-book, you get to choose the paper and binding type. Once you order your printed copy, we take it from there and you receive a beautifully made photo-book within 4 days anywhere in India.
Interviewer: How did you conceptualise Binder?
Shubhojit Chatterjee: As a photographer, I faced a lot of inconveniences when I set out to publish small volumes of my work. I like using matte, uncoated paper for most of my books and it was difficult to source such paper as most paper companies in India stock coated paper. Then I found it even more difficult to find a good printer who could make prints without a 'shine' on the paper. The most difficult task was to find a good binder who could bind hardbound books well. I realized that a lot of other photographers must be facing the same problem and that something needed to be done in order to make publishing easier. I worked on every detail of Binder's interface and user journey for about two years and we developed the platform with the help of developers based in Poland.
Interviewer: Who is it aimed at – can say a layman with phone pictures use it with the same ease as professional photographers?
Shubhojit Chatterjee: Binder Photo-books is ideal for anyone who wants to make a photo-book. Just about any person with basic knowledge of computers can use it. The editor simulates an actual book spread. Users can import photographs and lay them out as they wish. They can also add and format text with access to several ideal fonts chosen for photo-book publishing. Before the user places the order for the printed book, the editor automatically checks for errors using artificial intelligence, such as low-resolution images, overlapping text, etc.
Interviewer: Where do you see Binder in the coming years?
Shubhojit Chatterjee: Binder is already gaining traction among young photographers and artists. We want to offer our services to the rest of South Asia. Users from these areas usually order their books from the US which turns out to be expensive and time-consuming. We are currently a bootstrapped venture with an amazing team and are actively seeking angel funding in order to promote and grow the platform.
Not too far in the future, if anyone thinks of publishing a photo-book, they will do so using Binder.
Media Contact
Company Name: Zenfosys IT Services Pvt Ltd
Contact Person: Reevanshu Mahajan
Email: Send Email
Country: India
Website: www.zenfosys.com