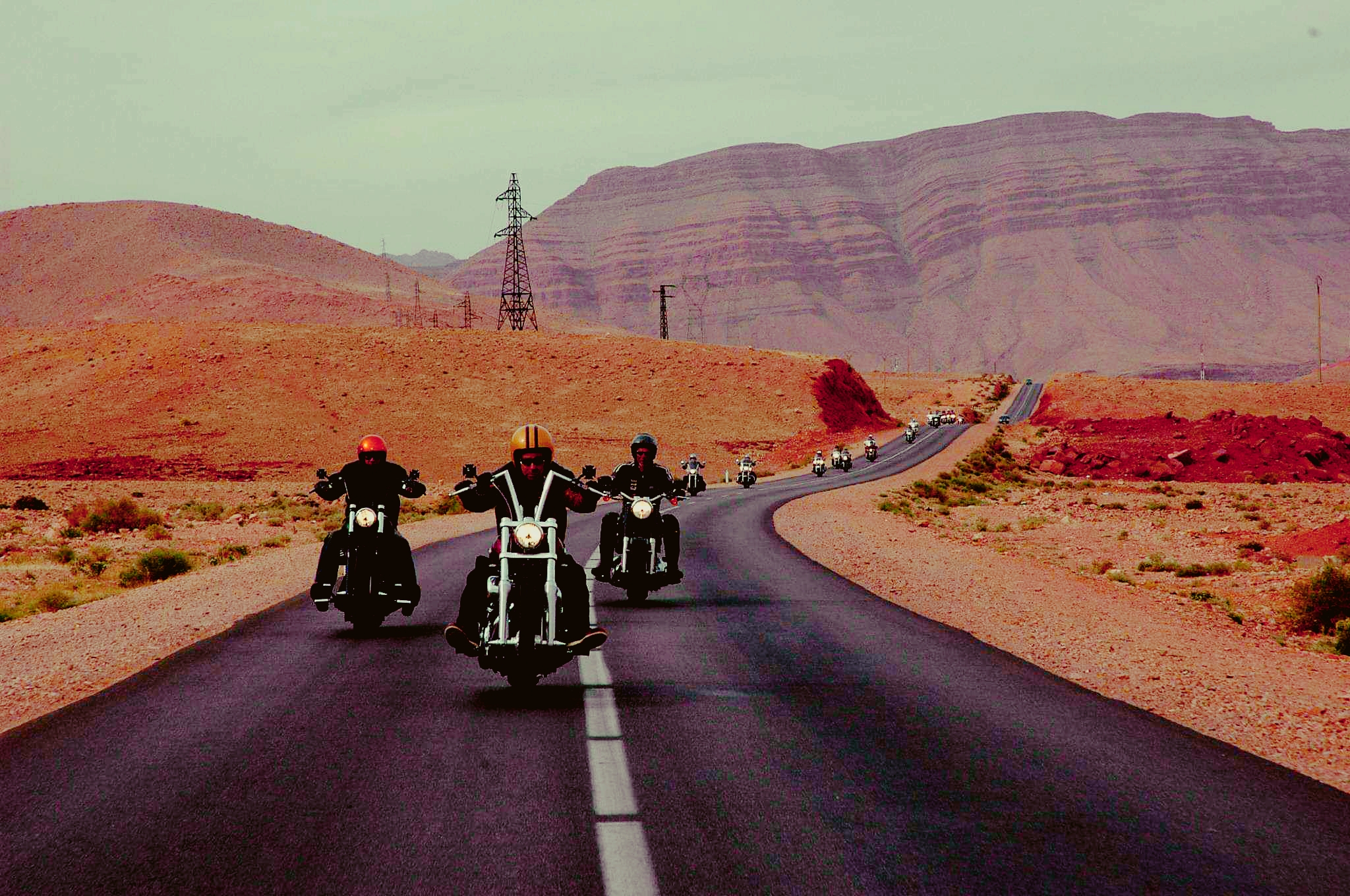 Harley Davidson bikes are one of the best in the world, because of their ruggedness and strength. Twintour Morocco wants to take a group of people on the tour of their life while riding these on these glorious bikes
Morocco is a lovely place to be. Exotic gardens, ornate palace complexes, mosques with a towering minaret, deserts, and history and culture dating back thousands of years.
There is no better way to experience these wonders of nature and magnificent manmade architecture than at the back of a Harley Davidson bike. From April 20 – April 30, 2020, Twintour Morocco will be hosting a Grand Tour Morocco on Harley Davidson Motorcycles, to help tourists explore the beauty of the North African nation.
The 10-day tours are designed for lovers of adventure who are looking for uncommon ways to experience the scenery, beauty, and culture of Morocco. It's the perfect tour for individuals, friends, couples, and adult family members.
The event will have a minimum of 30 Harley Davidson riders and a maximum of 50.
To book for the tour or learn more on how to participate, please visit https://www.twintourmorocco.com.
"We are very happy to be making the call for people to join our 2020 event and see the best of the country in such a unique and memorable way, commented a spokesperson from Twintour Morocco. "We have become experts on holding a Grand Tour Morocco on Harley Davidson motorcycles and each year just seems even more exciting than the last", he further said.
Twintour Morocco is a first-class tour with high reputation. By combining a regular tour with Harley Davidson bikes, tourist will be treated to a unique experience.
The 10-day tour begins at Algeciras port, Spain, then heads to Morocco making stops on their way through some of Morocco's most scenic sites. Every night, the participants will stay in a four or five-star hotel. Places to be visited along the way include the Atlantic Coast, Berber Villages, Kasbahs, Merzouga Deserts, Imperial Cities, Sahara Dunes, Medinas, Bazars, Oasis, Palm Groves, and much more.
The Moroccan people are world-famous for their friendliness and positive energy so, that just adds to the remarkable experience to be expected on the Grand Tour Morocco on Harley Davidson Motorcycle.
Bookings for the Twintour Morocco will officially close on December 30th, 2019.
For more information, please call +34652064766 / +212700516066, send an email to [email protected], or visit https://www.twintourmorocco.com.
Media Contact
Company Name: Twintour Morocco
Contact Person: Rachid Benmaach
Email: Send Email
Phone: +34652064766 / +212700516066
Country: Morocco
Website: https://www.twintourmorocco.com/