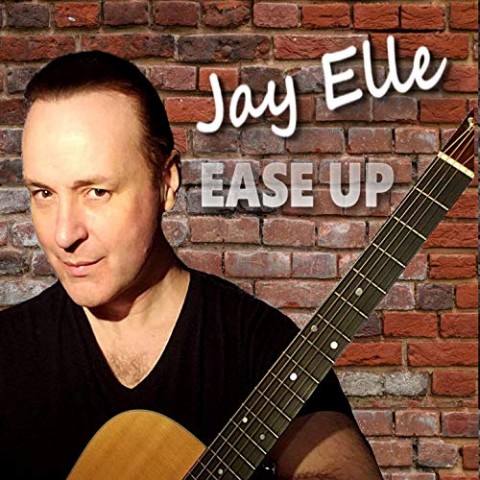 Jay Elle, is a rapidly emerging singer, songwriter, and guitar player who is known for his guitar-driven pop songs. He is a New York-based artist whose latest EP titled "Ease Up", has received rave reviews from fans, lists' curators and critics alike. Jay's first single "Ease Up (Into Love)" is currently charting, reaching number 16 (Triple A/Album, Adult Contemporary, Country Americana charts) and being added to playlists.
"Definitely, the biggest interest in this EP is the title track, which is a peaceful and yet very enjoyable track that is going to appeal to everybody who is into the kind of country music that Elle does. Why is this? Because he is a very melodic and logical musician, who knows what melody to use and how to use it, which is something that has very positive results in this particular situation and with this kind of musician", music existence review.
Ease Up features slow, rhythmic melodies and guitar strums that are pleasant to the ears. Jay's unplugged guitar rhythms are particularly liked by his fans.
"With vocals that have a laid-back, mellow quality, Jay Elle sings straight from the heart. Rock, pop, country, folk, and a hint of soul, the entirety of the journey has a majestic quality to it. The arrangements merge all of these genres together in a way that feels so bright and airy", beach sloth review.
Jay started his journey in the music industry in high school, where he joined a band as a singer and guitar player. He takes his inspiration from all kinds of music genres and artists, like Cole Porter, Freddie Mercury, Paul McCartney, Stevie Wonder, Jay-Z and Billy Joel. He is also a fan of contemporary artists like Selena Gomez, Avril Lavigne, Katy Perry, and others. His music is influenced by the artists he admires, as well as the people in his life, nature, pets, life events and whatever strikes his creative chords.
He also had the pleasure of working with a number of studio and live musicians in New York City, such as Margaret Dorn, Jett Harris, Byron Estep, and others. "Collaborating with other musician is one of the most exhilarating experiences you can live through", says Jay Elle.
To know more about Jay Elle's music and latest EP, visit his official website.
Media Contact
Company Name: Halfmoon Records
Contact Person: John Louis
Email: Send Email
Country: United States
Website: jayelle2222.com