July 2nd, 2019 – Atlanta, GA – Tara Thomas Agency is excited to introduce Sergeant Major Keith L. Craig, United States Army Sergeant Major and Sales Manager, of Walt Disney Studios Motion Picture Theatrical Sales and Distribution.
Major releases worked include Marvel Studio's The Black Panther, Lucasfilm's Star Wars: The Last Jedi, as well as Marvel's Guardians of the Galaxy: Vol. 2 and Thor: Ragnarok.
Keith L. Craig currently manages sales and distribution for Walt Disney Studios in 20 demographic markets across the country, is the founder of La Dolce Vita Entertainment Group, and is a member of Granville Investor Group, which owns and operates five fine dining restaurants in Los Angeles.
This winter, he will release his first book, Serving Resilience.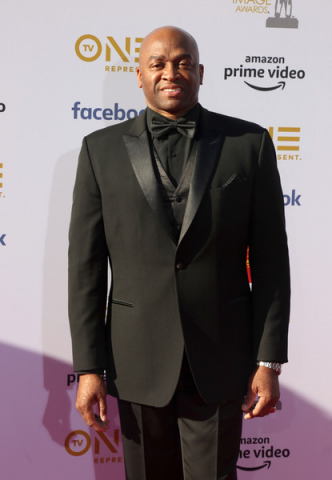 The Story
After enlisting at his young age, Craig has served in the United States Army for the past 32 years and was involved in every campaign, conflict, and humanitarian mission for the past three decades. He served six tours in Iraq and Afghanistan Wars and was awarded several commendations for acts of heroism and meritorious service in combat.
He was awarded one Legion of Merit, one of the only two decorations issued as neckwear, with the other being the medal of honor.
He has been awarded 3 Bronze stars in separate combat operations for his actions, an award that is only achievable for acts of bravery, merit or meritorious service.
However, Craig's career would not just stop at serving his country proudly. After transitioning back into civilian life, Craig has gone on to become one of Hollywood's top film distributors.
Working with the number one entertainment company in the world Walt Disney Studios Motion Pictures, generating Billions of Dollars annually in sales for box office films including:
"BLACK PANTHER, THE STAR WARS BRAND AS WELL AS AVENGERS WHICH MADE HISTORY AS THE FASTEST GROSS SELLING FILM TO BREAK THE BOX OFFICE RECORDS WORLDWIDE AT 1.2BILLION DOLLARS IN JUST FIVE DAYS AND BY NEXT WEEK WILL BE THE NUMBER 2 MOVIE OF ALL TIME.
From Homelessness to the U.S. Military, to becoming a Billion-Dollar Featured Film Distributor
Craig's inspiring success story goes to show that regardless of race, gender classification, or economic status there's always a way to create your own success story and paved the way for future opportunities.
Craig is undeniably a success story and an amazing one that has paved the way for many by breaking the status quo for underprivileged youth and men of color.
To support, book, or get more info about Keith L. Craig please see info below.
About Tara Thomas
Tara Thomas is the founder and CEO of Tara Thomas Agency. Tara and her team worked with experts in various media-related fields to efficiently promote their talents and provide high-quality services. For more information, call 812-558-8882 or email [email protected]
Media Contact
Company Name: Tara Thomas Agency
Contact Person: Tara Thomas
Email: Send Email
Phone: 812-558-8882
City: Atlanta
State: Ga
Country: United States
Website: www.tarathomasagency.com