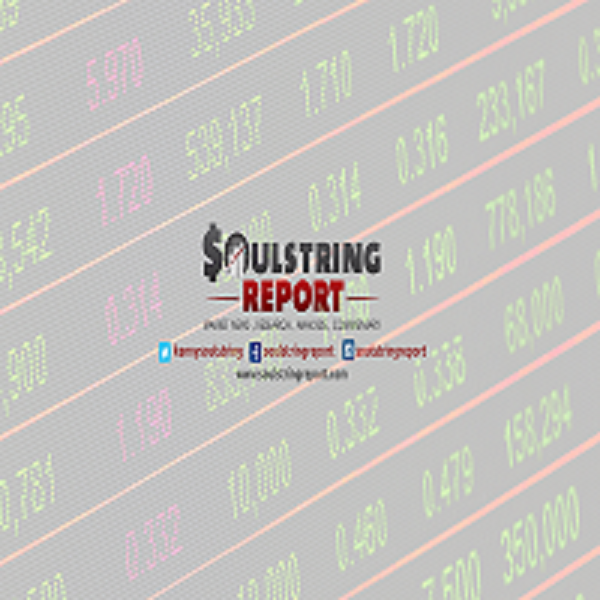 Aytu BioScience's (NasdaqCM: AYTU), MiOXSYS®, delivers a powerful showcase of clinical study results at the ESHRE conference in Vienna, receiving critical endorsements for its predictive power of oxidation-reduction potential (ORP), a diagnostic output of the MiOXSYS® System, in determining fertilization outcomes following artificial insemination procedures.
Aytu BioScience (NasdaqCM: AYTU) presented an impressive 11 posters showcasing compelling study results from its MiOXSYS® device during the recent ESHRE conference in Vienna. The data was presented by leading clinicians and demonstrated the predictive power of oxidation-reduction potential (ORP), a diagnostic output of the MiOXSYS® system, in determining fertilization outcomes following artificial insemination procedures.
The results showed several first-ever findings and continue to elevate MiOXSYS® further toward proving its capability as a best-in-class device to measure male infertility associated with levels of oxidative stress. During the first session at the 35th Annual Meeting of the European Society of Human Reproduction and Embryology (ESHRE) in Vienna, Austria, two MiOXSYS® clinical studies were presented. Detailed poster information can be found at www.aytubio.com.
MiOXSYS® Data Points Are Compelling, Shines In Vienna
In its first presentation, study #1 was highlighted, titled "Prediction of Successful ICSI Cycles by Oxidation-Reduction Potential (ORP) and Sperm DNA Fragmentation (SDF) Analysis", and was led by Ralf Henkel, PhD, Professor, Department of Medical Biosciences at the University of Western Cape, Bellville, South Africa.
In the summary presentation, the details noted that the study utilized 51 ejaculated semen samples and conducted sperm preparation for ICSI and oxidative stress measurement via ORP measurement with the MiOXSYS® System. Sperm DNA fragmentation analysis was performed via TUNEL assay. Key results were impressive and indicated that when using an ORP cutoff value of 1.36 mV/106 sperm/mL, the predictive power of ORP for fertilization was 81.3% following ICSI (p=.0002).
And while that may sound technical, the key takeaway from the study indicated that MiOXSYS® demonstrated strong predictive capabilities of ORP (oxidation-reduction potential, as measured by the MiOXSYS® System) measurement in the clinical setting. Moreover, ORP is clinically useful in providing the clinician with a valuable diagnostic tool for prediction of fertilization in ICSI cycles. And, that, when used in conjunction with a semen analysis, ORP can be used to predict and improve the likelihood of fertilization outcomes.
The study's principal investigator, Dr. Ralf Henkel, commented, "Having done functional andrological diagnostics for more than 20 years, I have seen the progress andrological diagnostics have made. Now, for the first time, an easy, standardized and therefore properly quantifiable parameter is available, which correlates very well with semen quality and fertilization after assisted reproductive techniques. This is a major step forward in the right direction." Kudos to Mioxsys®.
That poster set up the second set of compelling data.
MiOXSYS® Provides Meaningful Data To Answer Questions Of Infertility
The second study presented, titled, "Relationship Between Oxidative Stress in Semen and the Fertilizing Capacity of the Sperm – Evidence from the Conventional IVF Model in Couples with Unexplained Infertility" also demonstrated compelling results in favor of MiOXSYS®. Led by the principal investigator, Hassan Sallam, Professor of Obstetrics and Gynecology at the University of Alexandria, Alexandria, Egypt, his remarks were equally impressive.
This prospective study was conducted between September 2017 and December 2018, and 25 couples with unexplained infertility were included in the cohort. Each of the couples was treated for one cycle of combined IVF/ICSI if 12 oocytes or more were retrieved. The Oxidation-reduction potential (ORP) was determined in native semen samples by measuring ORP using the MiOXSYS® System to assess the correlation of ORP with fertilization rates. Like in Study #1, the results were meaningful.
Its findings showed that seminal ORP as measured by the MiOXSYS® System, using a cutoff value of 1.5692 mV/106 sperm/mL, demonstrated a positive likelihood ratio (+LR) of 80.0% among IVF/ICSI couples who had greater than or equal to 50% fertilization of oocytes. Moreover, the mean ORP in the native semen in couples with =>50% IVF fertilization was 1.02 ± 0.1 mV/106 sperm/mL which is significantly lower than in couples with <50% fertilization (2.05 ± 0.7 mV/106 sperm/mL) (P<0.02). Most importantly, seminal ORP as measured by the MiOXSYS® System, effectively distinguished between those couples above and below 50% fertilization rates. This measure is key to identifying the cause of infertility related to oxidative stress.
The conclusion noted that measuring ORP in native semen can/should be used in couples with unexplained or male factor infertility to help determine the best management option: antioxidant therapy, intrauterine insemination (IUI), in-vitro fertilization (IVF), and intra-cytoplasmic sperm injection (ICSI). In simplest terms, utilize the MiOXSYS® device.
Dr. Hassan Sallam, MD, Ph.D., the study's principal investigator, concluded, "This study offers conclusive evidence that ORP (as measured via the MiOXSYS® System) is negatively and significantly related to the fertilizing capacity of the spermatozoa." More kudos to MiOXSYS®.
And, with 11 posters getting presented, there should be more to come on the MiOXSYS® front in the next few days.
MiOXSYS® Is Adding Fuel To AYTU's Growth
The recent presentations at ESHRE provide additional compelling use cases that present MiOXSYS®, AYTU's seminal oxidative stress test for the assessment of male infertility as a best-in-class measuring device. Most recently, the company announced its expansion into the Australian, China, and UK markets that are positioning MiOXSYS® as a fourth source of revenue that will complement the record-breaking performance of Natesto®, a best-in-class nasally administered testosterone replacement drug that led to the more than 291% increase in revenues during the third quarter of FY2019. In addition to the hike in MiOXSYS® credibility, the company's two other FDA-approved drug products, Tuzistra® XR, and ZolpiMist™ have also positioned themselves to provide meaningful revenue contributions to AYTU in the coming quarters.
The accumulation of positive news has sent AYTU shares higher by more than 120% YTD, and with MiOXSYS® continuing to gain traction in major markets outside of the United States, analysts that cover the stock may need to update their forecasting models to include the potential revenue contributions from MiOXSYS®. And, as they remodel their estimates based on a growing interest in MiOXSYS®, they should pay attention to the upcoming potential catalyst from the company's co-sponsored Natesto® Spermatogenesis Study. In interim data, Natesto demonstrated its potential to become the only FDA-approved TRT on the market able to provide the benefits of testosterone therapy while at the same time preserving male fertility.
MiOXSYS® Adds UK, Australia, And China Distribution
Combined, the three additional markets for the device can be substantial opportunities for AYTU. In Australia, for instance, MiOXSYS® can serve as an effective and reliable device to measure the one in six couples that suffer from infertility, where an estimated 50% of the cases are attributed to male factor infertility and where approximately one in seven couples struggle to conceive. And, in all countries, the cost to combat the infertility is expensive, with most couples paying for some or all their infertility medical care, and with one in ten spending between $6,000 – $35,000 for infertility treatments. Statistics indicate that among those couples unable to conceive, infertility is partially or wholly attributable to male factor infertility in approximately 50% of cases.
Undeniably, the expansion into at least three additional countries exemplifies the commitment by AYTU management to expedite its plans to develop other opportunities outside of the United States. And, by implementing a strategic model of adding distribution partners to penetrate potentially lucrative markets for MiOXSYS® clinical use in the coming quarters, the results could substantially increase recurring revenue opportunities for the company.
Global Expansion Increases Revenue Potential; Targeting 200+ Placements
Management has indicated that their goal is to place an estimated 200 MiOXSYS® systems worldwide by the end of 2020. Currently, 141 systems are in use, with most of them set by AYTU's distribution partners. From a financial perspective, management expects that each placement may generate income of approximately $20,000 per year each upon maturity, totaling an estimated revenue run rate of more than $4 million in annual sales. But, with the breaking news at ESHRE, those placements may get a boost.
Now, with MiOXSYS® quickly entering the mix as it extends its reach into additional countries along with the support getting generated from several leading investigators, the expectations for AYTU to continue its earnings momentum is increased. And, if MiOXSYS® can leverage its potential best-in-class qualities, it could quickly complement AYTU's already impressive pipeline of products and become the standard of care for measuring oxidative stress levels in men.
Currently, shares in AYTU are consolidating around the $1.84 level, showing resilience in a market that is trying to find a direction, especially for small-cap biotech stocks. However, the near and long-term thesis is still well intact, and with a low share float, combined with significant institutional and insider ownership, the path of least resistance for the shares should trend to the upside. And, with the breaking news out of Vienna for MiOXSYS, with more expected to come, the time may be ripe for AYTU to continue to outperform its peers.
Media Contact
Company Name: Perceptive Advisors
Contact Person: Kenny Soulstring
Email: Send Email
Phone: 305-766-3421
City: Miami Beach
State: Florida
Country: United States
Website: https://www.soulstringreport.com/