Talented singer and songwriter, Ciara Parker, founds Ciara Parker Ministries, defying all odds to become a solo artist
Ciara Parker has always had music in her DNA and started singing at the age of 3, eventually attending Norfolk State University for two and a half years as a Music Education major before changing to Psychology. However, the music in her blood and passion for using music as a tool to connect with people to give them hope led her to become a professional singer, releasing her first single as a solo artist in 2014.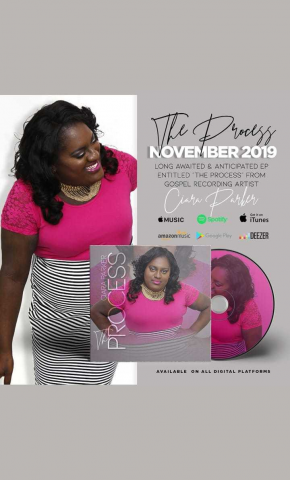 Music as a business was not Ciara Parker's first choice, and even while she desired to become a solo artist, she initially began in the industry as a background vocalist. Ciara worked with the likes of James Fortune and Fire, Twinkie Clark, Dorinda Clark and Karen Clark Sheard and Michael M. Smith before going solo in 2014. "God was working in me through songs and melodies, lyrics, and that's when I knew it was time to branch out and go solo. I love singing backgrounds and would never forsake that part of my gift, but it's time to step forward with the message I must share," said Ciara.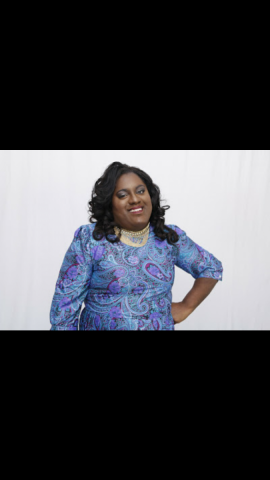 The release of her first single titled "Just Hold On" set her up for a place in the music business. Ciara subsequently dropped her second single "You're Gonna Win" in 2016. She has since released the video to "Just Hold On," and is currently scheduled to release her full EP in November 2019.
The healing power and universality of music was further reiterated as Ciara accompanied Michael M. Smith on tour in Italy. The emotions generated by every tune transcended language barriers in an unprecedented way.
Over the years, Ciara has overcome obstacles thrown at her, dealing with illnesses amidst trying to record an album. She consequently titled her album "The Process" due to the illness and the time it took for her to know when it was safe to be back on stage and in the studio.
Ciara has been able to carve a niche for herself with her diverse vocal ability.
Ciara Parker and her team at Ciara Parker Ministries offer a wide range of services as an artist, singer and songwriter, preacher and prophetic voice. Ciara aims to use her talent as a singer and songwriter to motivate and encourage others, guiding them through their breakthrough.
More information about Ciara Parker and Ciara Parker Ministries can be found on her website. Ciara Parker is also available across several social media platforms including Facebook and Instagram.
Media Contact
Company Name: Ciara Parker Ministries
Contact Person: Ciara Parker
Email: Send Email
Phone: +1 800-434-1849
Country: United States
Website: http://www.ciaraparker.com