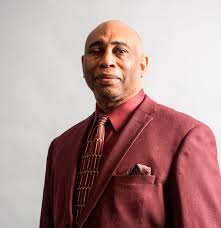 Real estate veteran and national housing counselor Richard Phipps announces his 2019 speaking tour. A certified HUD Housing Counselor, public speaker, television producer and host of the show Phipps Talk, Phipps has been advising consumers on housing and real estate for over 40 years.
Phipps has been recognized by the City of Boston for his community service and tireless efforts directing partnership initiatives. His interest with real estate started with his first acquisition in 1978 and has grown more exciting with each acquisition.
He served as the Regional Vice President for the National Association of Real Estate Brokers, (NAREB), Region 1, the New England State. He is the founder and managing Broker of CFS Realty and Management Inc. and Consumer Financial Services in Boston, MA. Phipps recently released his premiere book, "First-Time Home Buyers: Success Guide, a book that aims to enlighten the readers about the home buying process and gives them the guidance to participating successfully if they choose to do so: shorturl.at/ptXZ3
With information pulled from the collective experiences and insights of experts in real estate, the book eliminates the confusion about the home buying process, provides many negotiating tips and savings opportunities in the process. It also guides through the home-buying process with precision and expertise that are unlikely to be found on any other resources.
He also authored the highly successful book, Genuine Real Estate Investing Made Easy: Proven Strategies for Low Risk and High Profits: https://www.amazon.com/Genuine-Real-Estate-Investing-Made/dp/0998656321
Phipps also works diligently to advance the cause of democracy in housing for all. He was recognized by Barbados Cultural Committee of Boston (BCCB) as Person of the Year in 2007. Then in 2017, he was awarded the Barbados National Award for his cultural contribution to Education. Richard Phipps relays that many individuals have reached out to him for answers based on their level of concern about misguidance and complications in the process of home buying.
He is looking forward to traveling across the United States speaking to groups and advising consumers on all aspects of real estate and housing issues.
"I have been selling professionally since the age of 14 from school uniforms to financial service, and education and housing. I have shared business strategies and opportunities with others allowing them to build small fortunes some now retired. I hope to do the same for many others in much larger numbers," stated Phipps.
In his free time, Richard enjoys his ministry, family, travel and working with "At Risk Youth" in his community as well as hosting a television program in promoting entrepreneur and homeownership.
To learn more visit:
http://www.wealthbuilders.global/
https://www.facebook.com/realestatewealthcoach/
Media Contact
Company Name: KBC Media
Contact Person: Karen Ammond
Email: Send Email
Phone: 917-379-1430
Address:230 Kings Highway E Suite 121
City: Haddonfield
State: NJ
Country: United States
Website: http://www.wealthbuilders.global/