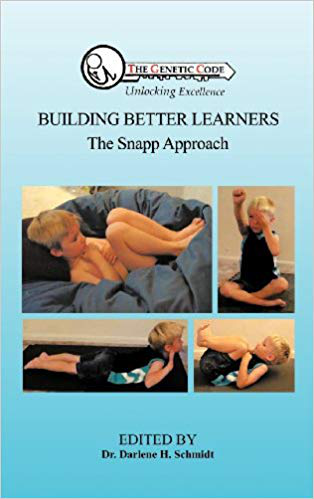 San Marcos, Texas – June 29, 2019 – Building Better Learners – The Snapp Approach expounds a theory devised by Physical Therapist, Edward A. Snapp Jr. Written by Darlene Schmidt with a group of authors, the book explains why the methodologies and techniques presented by Mr. Snapp is the appropriate way towards holistic and successful learning. The book is co-written by the seven writers (attendees of CCDE workshops) who were assigned various topics within the Chronological Controlled Developmental Education (CCDE), a theory developed by Physical Therapist Edward A. Snapp Jr.
The book is about how children can score academically and perform with high skills in other supplementary activities that include sports. The Snapp concepts are products of years of his research and working with learning-challenged children. Some of the concepts are decades old while others have been subjected to refinement.
Building Better Learners consigns the traditional way the programs were used – applied to only individuals with conspicuous disabilities at learning. The authors of Building Better Learners changed that precept. They extended the techniques of Ed Snapp to fortify the potential of children in academic and sporting endeavors in elementary school while sticking to the tenets of the Snapp's teaching as closely as possible.
The authors of Building Better Learners wanted to immortalize all those gems of CCDE theories in a book that in turn can be as a tool of reference for teachers to teach young learners by the core principles of Ed Snapp's theories. Darlene Schmidt said, "This is a unique look at how we learn to learn with an effort to describe what happens during prenatal development and how that affects the learning that will occur after birth and beyond."
All seven writers of Building Better Learners had personal experiences with the Snapp Approach. As aforementioned, the elements of this book are unique – emphasizing on building on a solid background in each of the academic areas for the developing child.
Building Better Learners embodies the quote, "A child's movement is a pattern of things to come."
For more information, visit Amazon book link https://www.amazon.com/Building-Better-Learners-Snapp-Approach/dp/1466915226
About the author/s
Darlene Schmidt was born and raised in rural Illinois, one of 8 children – she earned a Bachelor of Science degree from Western Illinois. Darlene had her teaching career at Texas State University, teaching Motor Learning, Kinesiology and of course Gymnastics. She earned her PhD from the University of Iowa in 1975. During her tenure at Texas State, she met E. A. Snapp and the other member of her writing team who created the book Building Better Learners-The Snapp Approach. Building Better Learners is a labor of love that took several years, connective networking, seamless content, and efficient teamwork has now come circle with the publishing of Building Better Learners.
Website: http://thesnappapproach.com/
Social Media Accounts:
Facebook: https://www.facebook.com/Darlene-Schmidt-470925256775606
Twitter: https://twitter.com/DarleneHSchmidt
Tumblr: https://darlenehschmidt.tumblr.com/
About Toplink Publishing
Toplink Publishing offers highly scalable platforms that are growing quickly, positioned to become the global leader in accessible and strategic publishing and marketing solutions. For new book/books to publish or publicize one's published work, contact by calling 1-888-375-9818.
Media Contact
Company Name: Toplink Publishing
Contact Person: Darlene Schmid
Email: Send Email
Phone: 888-375-9818
City: Kelly
State: North Carolina
Country: United States
Website: https://www.toplinkpublishing.com/