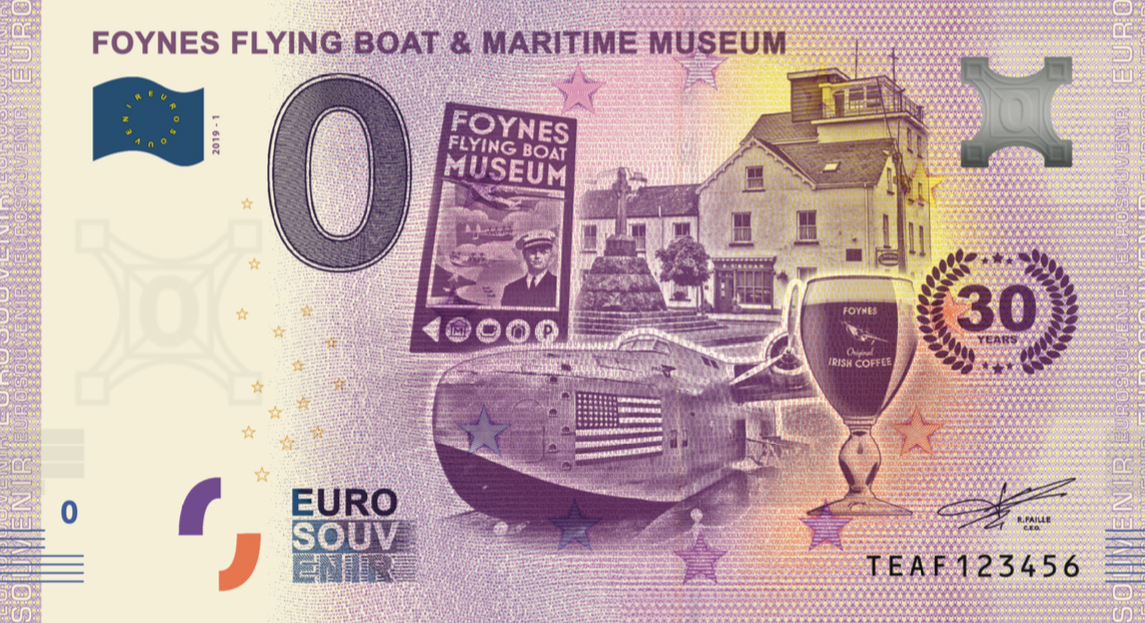 The Museum Has Invited General Public to be a Part of This Historic Celebrations
County Limerick, Ireland – June 29, 2019 – Foynes Flying Boat & Maritime Museum has proudly announced that it is celebrating its three decades of excellence on Sunday, July 7th, 2019. The 30th Anniversary of this historic museum will be celebrated in style and the museum administration has invited general public to be a part of these celebrations. The museum administration has released a detailed agenda for the day, and it has also released a celebratory currency note for the visitors to take home as a souvenir.
"The Foynes Flying Boat & Maritime Museum in Foynes, Co. Limerick, Ireland celebrates its 30th anniversary this year and invites the general public to the celebrations on Sunday July 7th, 2019," said the spokesperson of Foynes Flying Boat & Maritime Museum, while inviting the general public for the celebrations. "We are a nonprofit charitable institution and on this historic occasion, we thank everyone who has helped us over the course of these thirty years," he added.
In addition, the 30th anniversary celebrations will begin at 10 AM in the morning on Sunday, July 7th, with a recital by Army Band 1 Brigade in the Museum Square. This will continue till 4 PM, while at 2 PM, Disney characters, face painting, circus show and children's entertainment will take place in the museum square, which will continue till 5 PM. At 3 PM, a fly past will also take place above the museum by the Irish Historic Flight Foundation. At 3:30 PM, participants of this 30th anniversary celebrations will enjoy 'Escapade' in the Museum Square.
In addition to that, a special Euro Souvenir Note with imagery of the Foynes museum has also been created for the 30th birthday, which will be available from the beginning of July in the museum and also in the online shop of the museum's website. From fireworks at 11 PM over the River Shannon to a fly past, the celebrations have a lot to offer and general public is being welcomed to be a part of this event.
For more information on the museum, please visit the website at: www.flyingboatmuseum.com
Media Contact
Company Name: Foynes Flying Boat & Maritime Museum
Contact Person: Media Relations
Email: Send Email
Phone: +353 (0)69 65416
Country: Ireland
Website: www.flyingboatmuseum.com