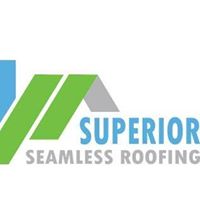 Are you experiencing a Leaking Roof? Leaking roofs can be a consistent, yet major, problem. The potential for water damage can bring about dangerous health hazards, such as mildew and mold. In most cases fiberglass insulation loses its effectiveness over time, leading to a potential ceiling collapse. Water damage can even mean fire hazards. How can you prevent a roof from leaking? Using polyurea coatings. They are an excellent solution for preventing and repairing leaking roofs.
First, polyurea excels as a waterproof roof solution. Even if your roof isn't currently leaking and being compromised, it's an excellent protective coating. The combination of durability and elasticity are ideal for sealing off roofs. Polyurea is also useful when it comes to insulation.
ROOFING AND LINER APPLICATIONS
There are all types of coating applications that work for roofs. For example, spray foam insulation are effective in roofing installation and repair jobs. But, did you know that polyurea coatings, which are waterproof spray-on liners, are also useful when dealing with leaking roofs?
At Superior Seamless Roofing, we use Expandothane a polyurea coatingspray and apply the coating to a roof to stop it from leaking.
When using a liner to combat a leaking roof, it is essential to receive expert advice from Superior Seamless Roofing. Surface preparation is crucial. Your goal should be to add longevity and seal off any and all holes or even small cracks causing leakage.
ADVANTAGES OF COATINGS
Polyurea coatings create a protective lining, but that is not all. They also add integrity to new and existing roofs. A number of contractors use spray foam insulation to save on heating and cooling costs. Spray coatings can extend the life of roofs and protect against the outside elements.
Polyurea Coatings are beneficial in commercial construction and pre existing buildings, no matter the size. Again, it is always smart to speak with an experienced coating representative concerning any polyurea application.
When it comes to concerns about weather deteriorating your roof, Expandothane is an excellent choice. It not only helps seal the roof. It also adds a level of protection against hail and high winds.
CONCERNED ABOUT A LEAKING ROOF?
Are you worried about a leaking roof? Are you interested in taking preventive measures to ensure against potential roofing issues? Superior Seamless Roofing is a waterproof roofing company and can help you. We use only the best polyurea roof coatings such as Expandothane and Gaco Roofing Contractor products such as GacoFlex S20. Give us a call to learn how! Call (860) 238.3113 or fill out the form on this page.
Media Contact
Company Name: Superior Seamless Roofing
Contact Person: Steve Michaels
Email: Send Email
Phone: (860) 238-3113
Address:107 Montauk Avenue Rd
City: New London
State: Connecticut
Country: United States
Website: https://superiorseamlessroofing.com/