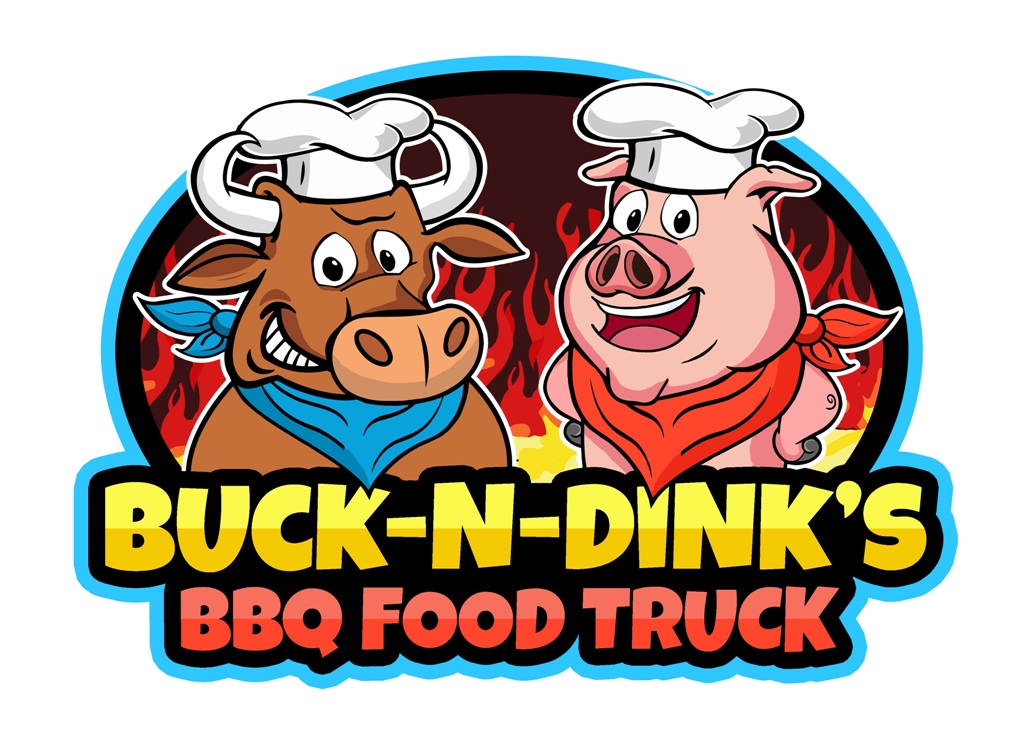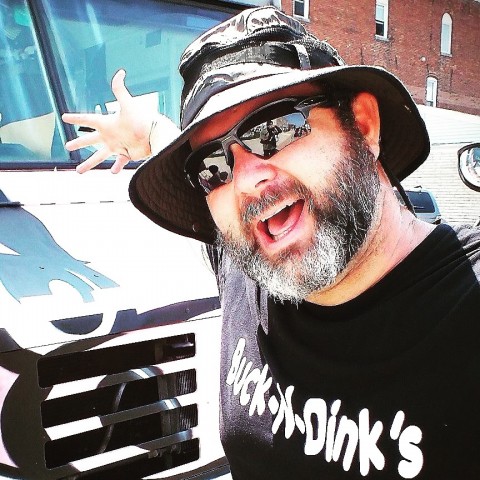 Buck Sewell is an Army Veteran from Alabama who turned his love for food into a passion to build a career out of it. Within a short period of time, he built a team of dedicated professionals to establish one of the best food truck businesses in Detroit Michigan. His food truck business named 'Buck-N-Dink's' provides catering services around the city and surrounding counties serving mouthwatering BBQ food at competitive prices. The team maintains high standards of quality and taste along with friendly customer service which sets them apart from the rest. Apart from being an entrepreneur and foodie, Buck Sewell is a family man, lives with his wife Brandy, and his children.
In this candid interview, Buck talks about how he started his food truck journey and his mission for the business.
Interviewer: Give us a brief about your background and early life?
Buck Sewell: Family, Go-carts and grandmas, Alabama football, shooting guns, me and my family riding in the woods in my Dad's Jeep, three-wheelers, BB guns, fishing with a casting net, my dogs Ginger, Amber, and Toby, and the rest I try not to think about.
Interviewer: What position you held in the Army and how was your experience there?
Buck Sewell: I was an Infantry Mortar-man, I really liked it, believe it or not. It was a tough job, I had a lot of good and bad leaders that really helped me shape my perspective in life. I guess the best way to put it is, you can only have that much fun, when you are in that much misery. I met some life long friends that I truly love to this day, the Military builds the finest example of camaraderie I have ever seen.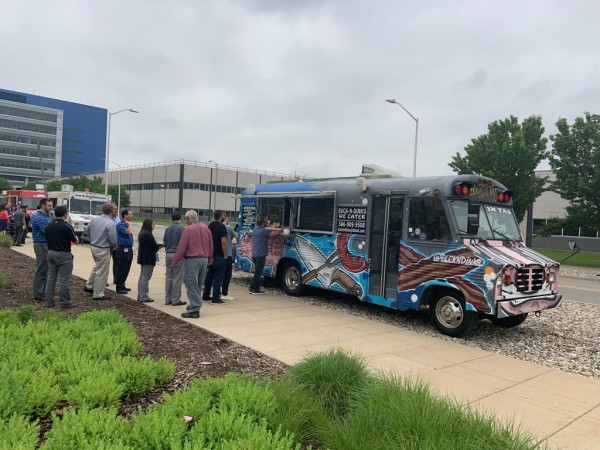 Interviewer: What inspired you to start a Food truck business?
Buck Sewell: Midlife crisis maybe, lack of job satisfaction maybe, possibly I'm crazy, I'm not a hundred percent sure. I just got tired of other people limiting my ceiling. You are only going to be successful as someone else will let you in certain environments. I was working in an environment where people try to stifle your growth and utilize your efforts in order to promote their own self-interest. Instead of just doing good work they just manufacture crises in order to solve problems, when solved they beat their chest on what a good job they have done. It amazes me how people get promoted doing it. I prefer the concept of team and being fiscally conservative to meet objectives, I feel like the people I worked with lost the concept of that. I had to make a change in my life.
Interviewer: What are the challenges you faced initially?
Buck Sewell: Just figuring out the business, and business in general. Nobody taught me how to be a food trucker, I just did it. You have to learn what's successful. Sometimes you just have to throw in the towel on ideas that aren't making you money. Using logic in making business decisions doesn't always leave you profitable. You can't spend your time justifying why your ideas should work, the proof is in the numbers.
Interviewer: Tell us something about your team members?
Buck Sewell: I have the best team hands down. They deserve all the credit. They make it all happen, without them, there is no Buck-N-Dink's. It's very rewarding when you see people materialize your vision, I love them for that. When your dream becomes other people's passion, that's when your business becomes successful and I hope I can reward them accordingly and let them grow to their fullest potential. My goal is to give them every skill they need to leave me at anytime but treat them well enough to where they want to stay. As my business grows, opportunities will grow, the hardest thing is gaining people's trust in this regard, it's hard to convince people that you are looking out for their best interests, as well as your own. It's all about delayed gratification and the trust factors that get you there. Bottom line, if you're not taking care of your people, their not taking care of you.
Interviewer: What kind of food do you serve?
Buck Sewell: I may serve the best BBQ known to man! Definitely the best-chopped brisket. We stick to a pretty simple menu that showcases our best items. It all starts with preparation. We focus on top quality products and our superb cooking processes to set us apart from the rest. We hand select our brisket and pork, use ground chuck instead of ground beef in our chili, use fresh ingredients, all beef hotdogs, and build it all by hand. Plus, we got Frito Pie that's out of this world. Top quality is our standards and we adhere to it. We have awesome food and fast service, that's what the people want.
Interviewer: How do you manage the catering services provided by Buck-N-Dink's?
Buck Sewell: We offer an All You Can Eat food truck catering experience. It's just a better service period. People eat at their leisure, host don't have to worry about restrictions, headaches, tracking people, or monitoring. We take care of all the work, so the host can enjoy the party along with their guest. We carry diet restrictive options like gluten-free and vegan options as well. We try to cover all special request within reason and our goal is to provide the best service possible. We understand the customers' needs and make their event our priority. There's nothing like a satisfied customer to bring a sense of job satisfaction, it's what we strive for.
Interviewer: Are you planning to expand any time soon?
Buck Sewell: I plan on it, I believe the key to being successful is to build a solid foundation. My business will grow as my customer base and capital grows. Right now we are in a really good spot and are heading in the right direction, but business isn't cheap, especially when you are moving to different levels. New adventures lead to new headaches and heartaches and eventually rewards if you do it right. We do have somethings in the works, just not sure on timeframes.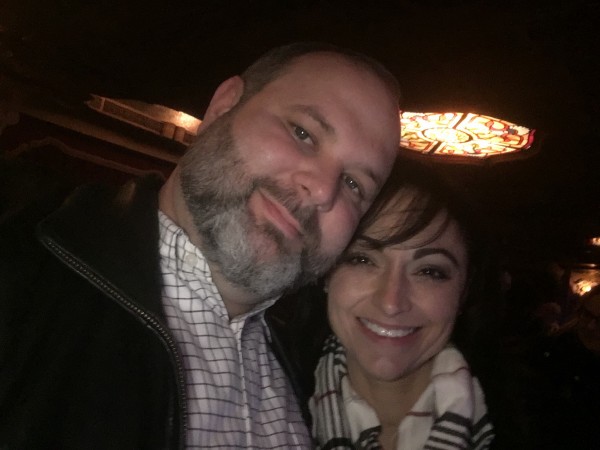 Media Contact
Company Name: Buck-N-Dink's
Contact Person: Buck Sewell
Email: Send Email
Phone: 586-909-9508
Country: United States
Website: www.buckndinks.com