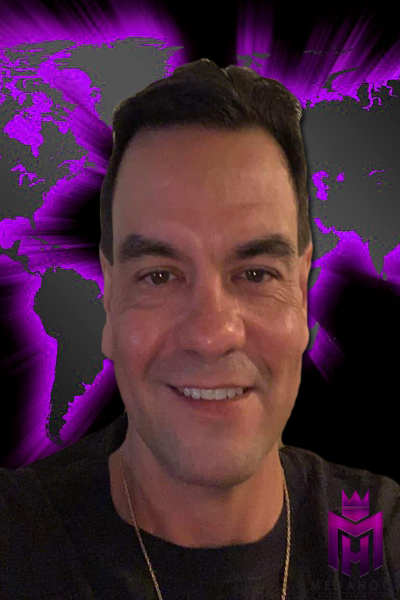 Technology company Megahoot appoints Lawrence White Chief Creative Officer for the company with a focus on the creative for graphic novels, comic books, film, tv, online gaming and other projects that Megahoot would be launching.
It was announced today that Megahoot "MEGA", a blockchain technology, Cybersecurity and smart technology company, has appointed Lawrence White as the company's Chief Creative Officer "CCO" who will lead all creative efforts for MEGA's online and print graphic novels, online gaming platforms, brand collateral for the company's film, tv and comic book projects. Mr. White will also advise platforms integrated in the MEGA ecosystem on their creative development efforts and develop creative for its current and future subsidiaries and brands such as Spartan Modular Technologies and Falcon Components.
"Lawrence is a talented artist and one of the true creative professionals that I've come across that has the ability to envision a project then execute creating original and proprietary graphic designs and other media for such projects. I've known Lawrence for over a decade and his work has always spoken for itself, we are proud and excited to have him on the team officially," stated Louis Velazquez, Megahoot CEO.
Mr. White will also work closely on the creative for film and television projects involved in the Mega Movie Fund to insure that solid brand collateral is in place to further assist in the success and monetization of these projects.
About Lawrence White
Lawrence White is an accomplished writer, artist and publisher, he has been a professional, freelance illustrator since the age of 12. His first job was working on graphic design for the local news station in Pocatello, ID. He has worked independently for numerous companies including: AT&T, 4Leaffilms, Globotics Inc., Entertainment Express, Canwood Entertainment, Battlestar Galactica and conceptual designs and sequential pages for numerous indie film and comic book companies.
Lawrence attended the Art Institute of Seattle for Visual Communications and is the founder and publisher of Legacy League Productions, a multimedia company that will produce comic books, cartoons, live-action shows for movies and television, as well as video games and graphic novels for children, young adults and mature audiences.
About the Mega Movie Fund
The Mega Movie Fund was developed to spearhead an issue in independent film making. This issue is simple, what has always been done in the entertainment industry just continues to be done, this includes filmmakers having limited resources to launch their projects, equity holders worried about the level of risk associated with such projects and the age old issue of how to bridge that gap. Well the Mega Movie Fund bridges that gap in a very unique way and makes every attempt to mitigate the risk for current and future equity holders of an independent film project.
Each slate of films include different genres, directors, cast and The Mega Movie Fund provides full project funding via the use of digital assets that is held by the fund. Each film project will incorporate blockchain technology for 100% transparency on a step by step basis as the film progresses. The public ledger will show each and every financial transaction and its purpose. This avoids any potential fraud or mismanagement of funds as all funds will be allocated according to the approved budget, which will be verifiable line by line, either by the fund, investor, filmmaking team or general community.
With the issuance of the asset backed Mega Movie Fund "MMF" coins, any investor in the fund would have a store of value in their accounts and not just an agreement with a long term hold. They will have the ability to trade their MMF coins in one slate of films for coins in another MMF fund, transfer the coins to other private parties for liquidity purposes, trade their MMF coins for other digital assets that are available in the Megahoot Digital Vault, acquire more coins to increase their exposure or just hold onto them for the long haul until all the projects are generating the projected revenue. Alan Goldberg is the head of business development for the Mega Movie Fund.
About FGA Partners
FGA Partners, formerly Falcon Global Acquisitions, was founded in 1998 and is a private equity firm with a keen focus on technology driven companies in the cybersecurity, smart technologies and blockchain technology arenas. The focus is on companies that have synergy with current FGA subsidiaries, companies that may have been mismanaged, may have little to no access to additional capital or may have been stunted due to lack of organic growth.
For more information please go to www.fgapartners.com
About Megahoot LLC
Megahoot is a Technology Company focused on secure private collaboration platforms for business and personal use, incorporating ephemeral messaging, high security, use of cryptography and secure mobility. Products include the Megahoot Vault which is a digital vault for highly secure holding of various cryptocurrencies, loyalty tokens and soon digital documents. With the use of blockchain technology Megahoot will be venturing into various industries from smart homes to health care and more utilizing its blockchain technology platform that will allow corporations globally to create dedicated blockchain networks for their businesses for everything from accounting, logistics, supply chain management, security, education and much more. Megahoot LLC is a wholly owned subsidiary of FGA Partners.
For more information on Megahoot please go to www.megahoot.com.
This press release shall not constitute an offer to sell or the solicitation of an offer to buy any securities, nor shall there be any sale of securities in any state in which such offer, solicitation or sale would be unlawful, and qualification under the securities laws of any such state.
This press release contains forward-looking statements. The use of any of the words "anticipate", "believe", "expect", "plan", "intend", "can", "will", "should", and similar expressions are intended to identify forward-looking statements. The forward-looking statements contained herein are based on certain key expectations and assumptions made by the Company, including but not limited to expectations and assumptions concerning the receipt of required regulatory approval. Although the Company believes that the expectations and assumptions on which the forward-looking statements are based are reasonable, undue reliance should not be placed on the forward-looking statements because the Company can give no assurance that they will prove to be correct. The forward-looking statements contained in this press release are made as of the date hereof and the Company undertakes no obligation to update publicly or revise any forward-looking statements or information, whether as a result of new information, future events or otherwise, unless so required by applicable securities laws.
Media Contact
Company Name: Megahoot LLC
Contact Person: Media Relations
Email: Send Email
Phone: 352-410-7436
Country: United States
Website: www.megahoot.com