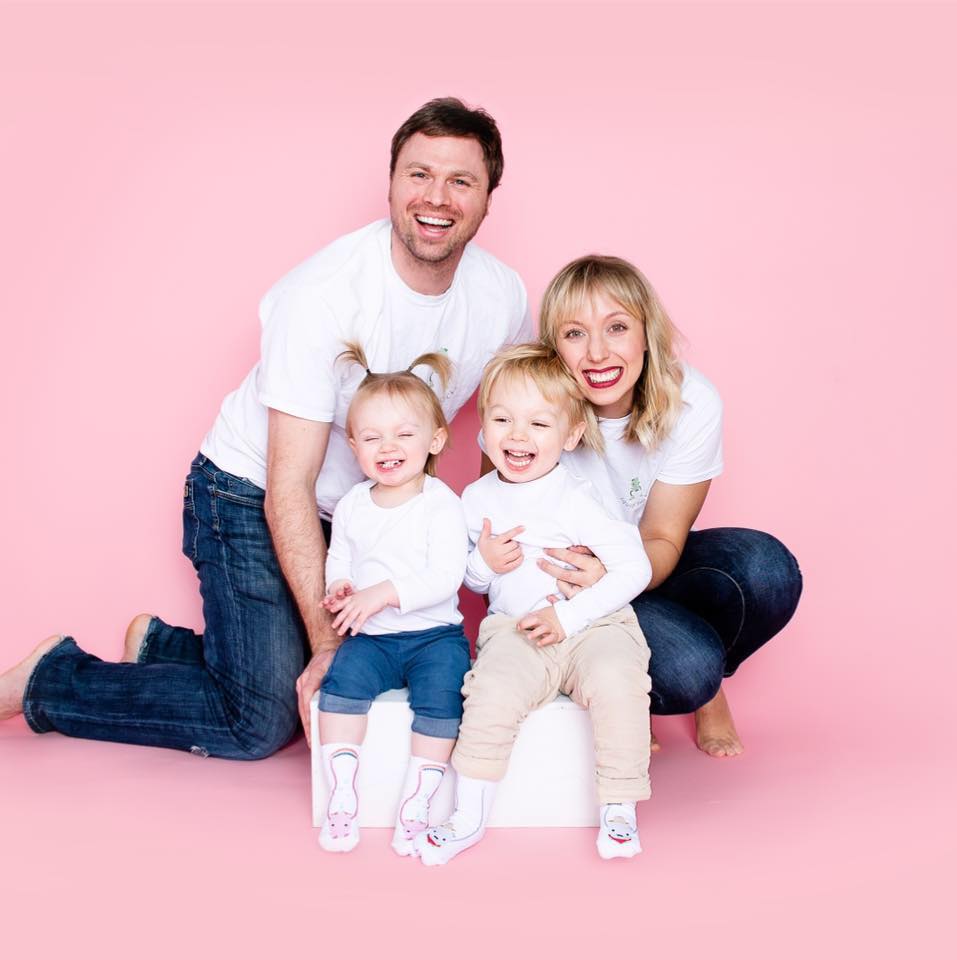 Finally! A Pair of Socks That Will Stay on Baby's Foot, Invented by Husband & Wife Team Jessica & Gabe Miller
June 29, 2019 – Squid Socks has proudly announced that they are offering a wide range of newborn, infant, baby and toddler socks for all the cute little feet out there. Founded by husband and wife duo Jessica and Gabe Miller, the emerging state-of-the-art sock company has introduced an amazing line of baby socks that stay on, and don't come off! The entire product line is now available for purchase online directly through Squid Socks' webstore and in select Nordstrom locations and small boutiques. The company is already creating a major buzz worldwide, being featured on Today.com and in Parents magazine. In addition to keeping socks on those little toes, the company gives back to the community by donating 10 percent of all the profits directly to helping save coral reefs through contributions to The Coral Reef Alliance.
"We are here and we are ready to dominate the baby sock world because our socks actually stay on baby's feet and don't come off no matter how hard those cute little babies kick or pull," said Jessica Miller, co-founder of Squid Socks, LLC. "We use innovative Squiddy Dots™ inside the cuff of our socks that play a major role in keeping the socks on a baby's feet. This out-of-the-box idea will be an industry game-changer," Jessica added. Jessica co-founded this company with her loving husband Gabe, and the couple is dedicated to making their startup company a great success.
Squid Socks has recently been picked up by Nordstrom because of their unique, durable and adorable baby sock line. The fact that these innovative baby socks stay on is a key selling point in the business of socks for little feet. Socks that stay on is something every parent wants for their babies. With a wide range of fun and creative designs for children, these socks appeal to parents and their kiddos. The company has published a size chart on its website to guide parents in ordering the appropriate size for their newborn, infant, baby or toddler, taking the guesswork out of clothing those cute little feet.
For more information and to order The Baby Socks That Stay On today, please visit the website at:
https://squidsocks.ink/
Media Contact
Company Name: Squid Socks, LLC
Contact Person: Jessica & Gabe Miller
Email: Send Email
Phone: +1 (425) 466-8877
Country: United States
Website: www.squidsocks.ink