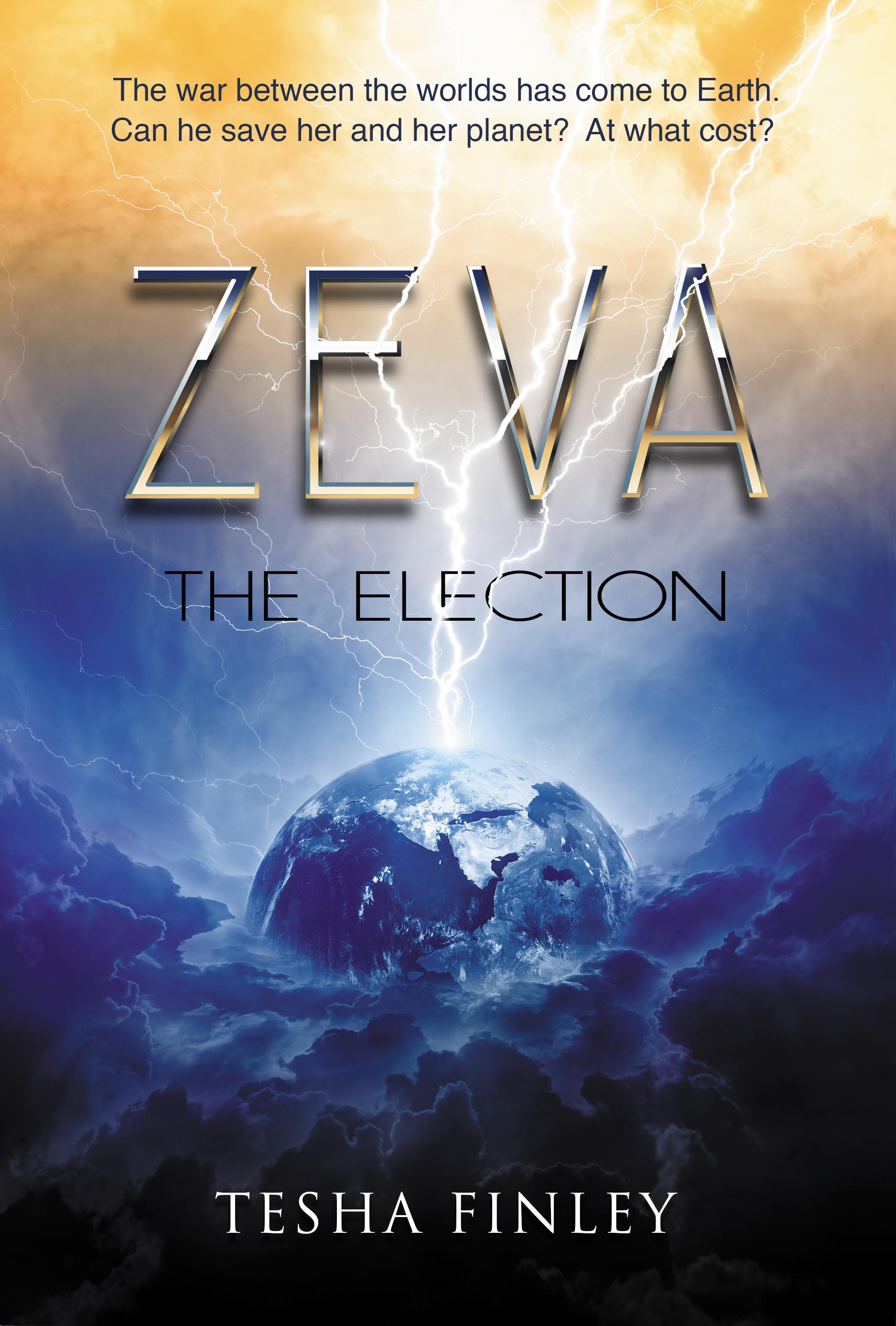 Zeva: The Election by Tesha Finley has garnered praise. The 378-page novel has thrilled readers. One review stated: "When I first picked up Zeva Book 1, I didn't know what to expect … I kept up with "one more page" to find out what happened and ended up reading that whole book in one sitting … and I still wanted more … Zeva: The Election (the sequel) did not disappoint! The story weaves so many intriguing elements and completely keeps you engaged…"
Another 5-star review raves: "…When I found out book 2 was coming out, I was excited! I wasn't disappointed, I couldn't put it down also. This book had action, suspense, mystery and I enjoyed the plot twist! Hands down one of the best books I have ever read …"
From the back cover:
Tristan's first mission on Earth is to find and get Ember out of harm's way. With her in the middle of an alien invasion and no way to reach her, he'd have to be creative in his endeavor. When things go awry and they find themselves head to head with the enemy species, several complications arise. Tristan does everything he can to protect Ember but realizes his own kind might pose the biggest threat. When he winds up in a political agenda, an impossible decision must be made. Will binding himself to another be the only true way to protect her?
If the alien invasion and an election on Zeva weren't enough to worry about, the rogues decide to make their move. As they do, Ember's abilities begin to strengthen. Will she be the key to unlocking a hidden secret? With so many hard decisions, Tristan finds himself in a position he's nowhere near ready for.
Zeva: The Election is available at Amazon.com, BarnesandNoble.com and other online retailers. It's also available through Ingram at wholesale discount. The paperback version retails for $16.99, while the ebook goes for $4.99.
About Author Tesha Finley:
Tesha Finley is an author who has always had a true passion for writing fiction. There is nothing she enjoys more than letting her mind roam free until it reaches its most creative state. Aside from writing, she is an entrepreneur who has been very successful in many other forms of business. She currently runs a sales and marketing company and is currently known as the leading female of all time in her field. She is a wife to her husband Mike and a mother to three beautiful children. When she is not running her business, or being a mother, she is thinking up her next creative idea to captivate an audience.
About Mindstir Media:
Mindstir Media is an award-winning book publisher headquartered in North Hampton, NH. Mindstir offers professional book publishing and PR services for books in various genres. For info call 800-767-0531 or visit http://www.mindstirmedia.com
Media Contact
Company Name: MindStir Media LLC
Contact Person: Maggie Kelly
Email: Send Email
Phone: 800-767-0531
Address:45 Lafayette Rd Suite 181
City: North Hampton
State: NH
Country: United States
Website: http://www.mindstirmedia.com