An old man, fated to collect souls for eternity, seeks atonement after trading his daughter's soul.
Montreal, Canada – June 27, 2019 –
Guilt can become a heavy burden to bear.
After boarding world sales for celebrated director/screenwriter, Harold Hölscher's (Ibali, The First Time, Langsaan) latest scare, '8: A South African Horror' (aka '8: Fear the Legend), at Cannes, ROCK SALT RELEASING announces the film's World Premiere on July 20 at the Fantasia International Film Festival.
Featuring award-winning actor, Tsamano Sebe (Of Good Report), Inge Beckmann (Escape Room), Garth Breytenbach (Troy: Fall of a City) and upcoming star, Keita Luna, '8: A South African Horror' is horrifying on a primordial level, as a unique and shocking exploration of the unknown cultural horrors of South African screams and folkloric mysticism. Watch the exclusive trailer snagged from Deadline here: '8: A South African Horror'.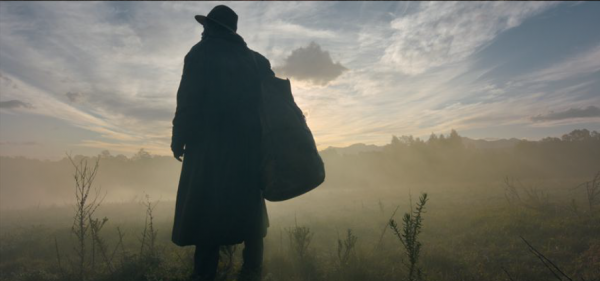 Lazarus (Tsamano Sebe), an old soul who struggles to find peace in a place of disturbing memories, holds a dark secret that constantly haunts him. So when William Ziel (Garth Breytenbach) and his family move into their newly inherited country estate and his adopted daughter, Mary (Keita Luna) befriends Lazarus, a series of sinister events unfold, as Lazarus' dark secret is unleashed. '8: A South African Horror' immerses viewers into the mysterious world of South African folklore and mythology, forcing the universal question: just how heavy is the guilt you carry around?

"Steeped in themes of death and transfiguration – and evocative in ways of Richard Stanley's Namibian occult classic 'Dust Devil' – Harold Hölscher's '8' drips with dreamy atmosphere and a vivid sense of iconography that will cast a spell on you from its chilling opening frames. The mysticism at the film's core is made frighteningly tangible through the strength of its compelling screenplay and performances, giving heightened uncanny flight through inspired aesthetics," wrote Fantasia's first wave.
'8: A South African Horror' will have its World Premiere at North America's largest genre film event, the Fantasia International Film Festival on Sat., July 20.
Fantasia Fest will run from July 11 – Aug. 1 in Montreal, Canada. To attend with press passes, please contact [email protected]. For more information, please visit https://www.8themovie.com/ or contact [email protected].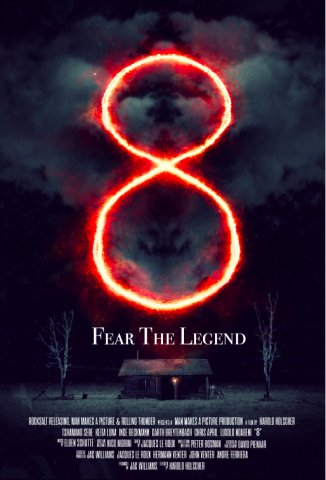 '8: A South African Horror' (2019, 105 min.) Directed and screenplay by: Harold Hölscher. Producer: Jac Williams. Editor: Jacques le Roux. Cinematographer: David Pienaar. South Africa, English. Man Makes A Picture, Rolling Thunder, Rock Salt Releasing.
PRODUCTION COMPANY: Man Makes A Picture.
ABOUT ROCK SALT RELEASING: Daisy Hamilton curates artistic, award winning auteur films for worldwide theatrical release: www.rocksaltreleasing.com.
About TriCoast Worldwide:
TriCoast Worldwide is a premium international sales agent, representing the best of US and international films at all the major film markets. Sister company to TriCoast Entertainment and TriCoast Studios, the company is located at the Studio facility in Culver City, Los Angeles.
Founded by: Strathford Hamilton and Marcy Levitas Hamilton.
Media Contact
Company Name: TriCoast Entertainment
Contact Person: Jenna Wilen
Email: Send Email
Phone: 3104587707
Address:11124 Washington Blvd.
City: Culver City
State: California
Country: United States
Website: http://www.tricoastworldwide.com