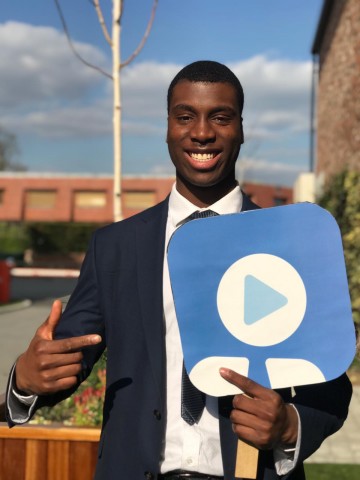 The entire process of employment is a cumbersome task for parties at both ends. While candidates struggle to create CVs that project them as the best option, recruiters are flooded with a plethora of resumes and have to sift through them all to find the right person for the job or they just leave it to artificial intelligence (AI). The entire process is extremely long and not always fruitful for both, candidates and recruiters. To overcome the inconveniences of the system a new app called SHELA is being launched on Kickstarter. The funding goal has been set at $8881. SHELA stands for Self Help Employment Link App and brings with it a synergy of AI and human components.
The app has been designed to provide candidates and employers with a shared platform to navigate through the entire process of job hiring making both parties active searchers. Candidates can browse through an entire catalog of jobs and apply to their dream jobs easier than ever before. The app automatically creates a CV for users as they sign up, though they can also upload their own CVs or other documents easily. An outstanding concept introduced by SHELA is the use of a PVR – Personal Video Resume, in addition to a conventional CV. This 90-second video allows for candidates to give prospective employers an insight into their personality, highlighting characteristics that may not be apparent on their CVs. The entire application process is made convenient and less emotionally taxing as applicants are constantly notified about the progress made by their applications.
On the other hand, SHELA also stands as a great boon for recruiters who can make better selection decisions due to the app's in-built features. They can create an elaborate profile for their company to attract the best candidates. SHELA also provides recruiters with the opportunity to have a better understanding of the applicants by viewing their video resumes. Scheduling interviews and other communication is also made easier by the app's inbuilt chat feature. Eventually, the use of SHELA for the entire recruiting process increases productivity and saves a whole lot of time and resources that companies can use for other kinds of development. Having an interface that is well planned and extremely easy to use and understand is another great advantage of the software.
SHELA is a result of the creators observation of the relevance of the internet in all spheres of life. SHELA becomes an internet-based saviour that ensures that the entire selection process is personality oriented and helps find better fits for jobs that are essential to a company's working. To support the project and to find out more about the perks available for supporters, visit their Kickstarter campaign page.
Media Contact
Company Name: Shela Limited
Contact Person: Ged Alexander
Email: Send Email
Country: United Kingdom
Website: www.shelarecruitment.co.uk