As a true health advocate, Gabriel Patterson, Winnipeg native offers free services to those who are looking for a complete body transformation in just two months!
Renowned trainer Gabriel Patterson, Winnipeg Native will launch a free, 6 to 8 weeks long, Total Body Transformation Program next month. The first-come-first-served program will have a 25-spot cap, so interested parties will be wise to register promptly. The precise location will be announced at the beginning of July.
Gabriel Patterson, a certified fitness trainer and health coach from Winnipeg, provides a novel approach to training, combining multiple facets into one methodology. An advocate of a balanced healthy lifestyle as much as he is an experienced trainer, Mr. Patterson has devised a method combining state-of-the-art techniques with an approach which emphasizes getting to know the client and their specific health goals. A full range and personalized visualization and attainment of goals thus become possible. As well as emphasizing healthy diet and lifestyle, Mr. Patterson bolsters this methodology with the use of mindfulness and meditation practices. Moreover, he brings a successful experience in helping clients rebound from sports-related injuries and towards building a solid foundation in fitness and the achievement of new personal heights.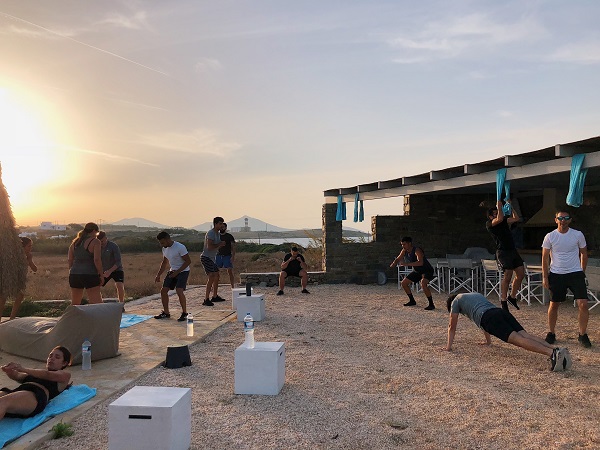 Regarding this novel, all-encompassing approach to fitness, Mr. Patterson says: "I am different than other personal trainers because I focus not necessarily on numbers on the scale, although that can be important, on how my clients feel and the internal changes they go through as well. I discuss my clients' goals for the mind, and body and help them unite these aspects."
Mr. Patterson, therefore, is able to go beyond a singular focus on diet, the seemingly one-size-fits-all solution that many unfortunately clog the market with today. He explains: "The diet mentality is just a Band-Aid solution. For those who desire a realistic and sustainable healthy lifestyle, the answer lies in becoming more mindful and aware of your eating or exercise habits and honoring what your body needs."
With his method already making waves in the local market, Gabriel Patterson, Winnipeg fitness trainer is to be found mostly with clients. When enjoying a respite from work, he enjoys yoga, cycling and spending time with family and friends.
For further information, contact Gabriel Patterson today! Learn more about how you can get involved with Winnipeg's top Fitness Coach.
Media Contact
Company Name: Patterson Training
Contact Person: Gabriel Patterson
Email: [email protected]
Phone: +1 416-371-1768
Address:333 Queen St W
City: Winnipeg
State: MB
Country: Canada
Website: www.about.me/gabrielpatterson